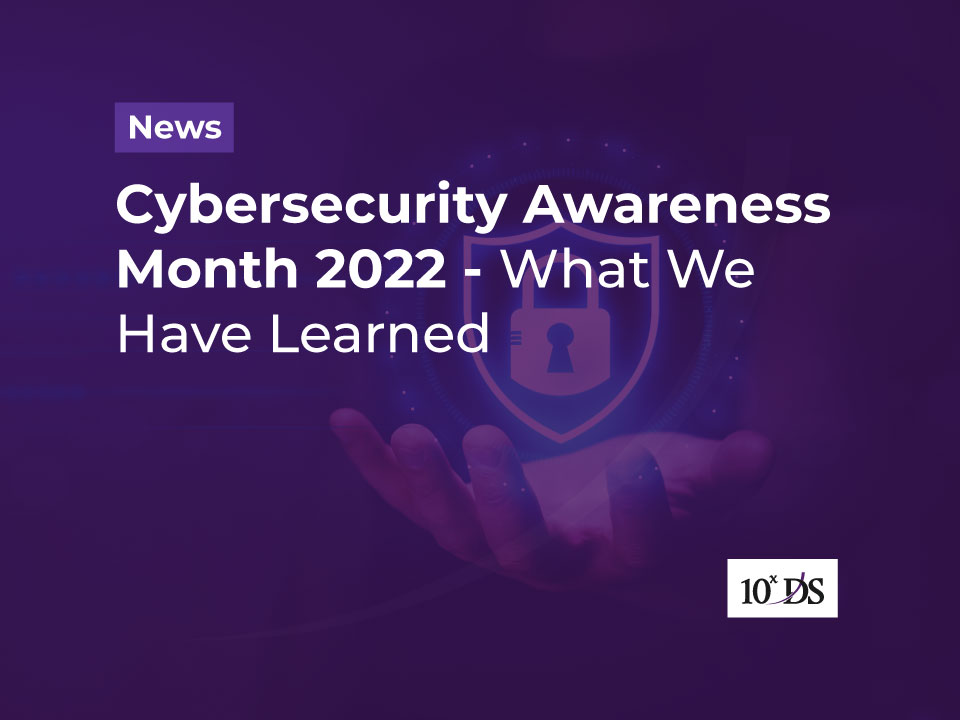 Cybersecurity Awareness Month 2022—What We Have Learned
Cybersecurity Awareness Month is coming to a close, and we hope you've gained some knowledge and made a commitment to furthering your learning to better safeguard yourself, your clients, your vendors, and your loved ones from the constantly growing cyberthreats that exist today.
The focus this year was on encouraging individuals to take charge of their own cybersecurity defences at home and in the workplace. From several "Did you know" informative emailers, weekly quizzes, fascinating contests, and other team engagement activities to detailed sessions on Cybersecurity Tips and Best Practices, the team was involved in creating cybersecurity awareness. Week 1 of Cybersecurity Awareness Month focused on the evolving nature of phishing emails. Week 2 of CAM, we focused on Ransomware awareness and how to secure your business from Ransomware Attacks. Week 3 of CAM covered multi-factor authentication and how it allows you to protect yourself in multiple ways. Week 4, focused on the importance of keep your software and apps updated, to keep your information secure.
The following local resources can assist you in maintaining a secure online presence:
Check out the resources on each week's topics we published during Cybersecurity Awareness Month:
With any luck, the tips and tricks you pick up this month will help you remain cyber-savvy all year long, both at home and at the office.