Helping enterprises to be truly digital with multiple integrated software systems
Our Enterprise Application services help harness your data for new-age technologies to act upon.
Web Development
SOA base SaaS solution
Micro services
Workflows and Rules
UX and UI Design
Development using modern tools and accelerators ( MEAN, MERN, Full –stack) using .NET Technologies
Development using Sharepoint
Block chain enabled website development for transactional services
Application Development
Custom Modules, Workflow Development
Customization on existing modules
Branding and styling
API Development
Mobile Enablement ( Hybrid) using Flutter
RPA enabled process like reconciliation approvals, integrating with human touch point
Mobility
Design and development for iOS, Android, Symbian, Windows platforms & cross platform technologies like Xamarin, React Native, Flutter
Mobile web and App development
Omni channel experience using device specific plugins like Bluetooth, camera, face recognition
Manage push Notifications
Integrating social media applications to Enterprise systems
Mobile testing including automated testing and performance, stress testing
Harness advanced Web, Application, and Mobile technologies to deliver enhanced customer experience
With numerous and diverse technology solutions available in the market, choosing the right strategy becomes challenging. Our advanced WAM (Web, Application, and Mobile) solutions and services, combined with expertise, empower businesses by streamlining processes, enhancing productivity, ensuring operational excellence and improving customer engagement and experience.
Consulting and Strategy
We provide strategic guidance and consulting to develop next-generation web, application, and mobile capabilities, define technology roadmaps and determine best-fit technology platforms.
Design, Development and Migration
Our experienced designers, developers and implementation experts bring life to enticing and feature rich WAM solutions. We also help enterprises seamlessly migrate from existing applications to the latest platforms.
Testing
We leverage our comprehensive security approach, advanced testing framework and Centre of Excellence to thoroughly test your WAM solutions.
Analysis and Management
Our solutions help generate reports to analyse the KPIs, manage user access, remote monitoring, ensure security and more.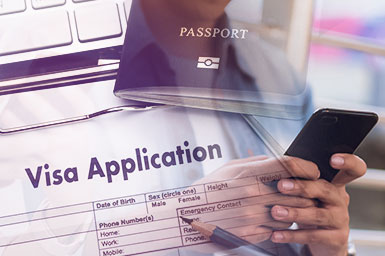 Visa Request Creation and Tracking App for Enterprises
10xDS helped a leading global Immigration Firm to implement digital travel mobile app for their corporate customers to manage their employee travels with integrations to One Signal, Google ML Vision and Azure AD. Major features are Creation and Processing of service requests, User Travel History Management, Secure Document Management, Live Document scanning, Push notifications and Chat-based helpdesk. The app is available in both iOS and android.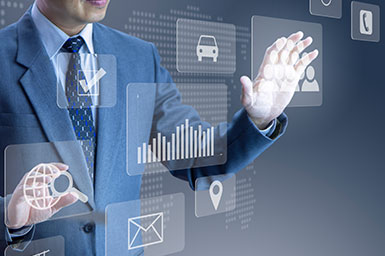 SharePoint HR administration workflow processes
10xDS helped a versatile retail company in Middle East to implement workflow automation for HR administration processes like Travel Request, Loan Request, Visa Request and Transit & Accommodation request. SharePoint features like Lists, Inherent RBAC system, Approval Workflows, real-time collaboration, Content Management features like dynamic Html, CSS, JScript etc were utilized in the project.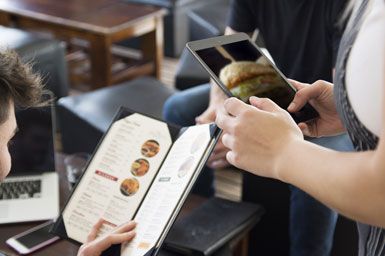 Digital food pick-up
platform
10xDS helped to conceive and implement one of a kind food pick-up apps for Entrepreneurs in the Middle East. Major features are Place and Manage order , Make online payment, Track the order and delivery, Create favorite and most preferred menu, Mange menu and Reports. The app is built on Google cloud platform, Firebase and Angular JS and is available in both iOS and Android.