Cybersecurity Compliance Certificate Program for Saudi Aramco TPCS Compliance
Saudi Aramco has made it mandatory for all its third-party vendors and direct suppliers to produce a Cybersecurity Compliance Certificate (CCC) from an authorized audit firm before conducting business with them. The CCC program was introduced to ensure that all their third-party vendors and suppliers are in compliance with the cybersecurity requirements in the Third-Party Cybersecurity Standard (TPCS) and thus alleviate both everyday and exceptional risks along the supply chain.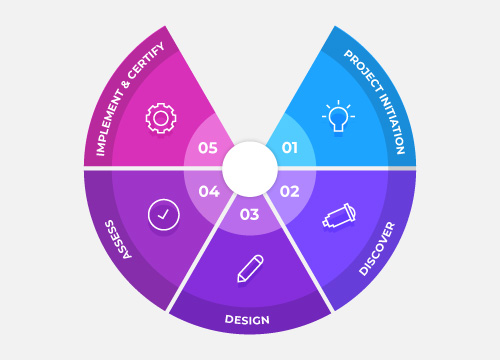 Our Approach to TPCS Compliance
10xDS Cybersecurity Compliance Certificate Program enables third-party organizations to obtain Cybersecurity Compliance Certificate (CCC) from Saudi Aramco authorized audit firms. Through the CCC program, 10xDS identifies existing open vulnerabilities and helps organizations to develop Information and Cybersecurity Framework, formulate policies and procedures, conduct Information Security Awareness Trainings, perform pre-audits, and other aspects to become audit ready.
Why 10xDS
10xDS is well equipped and highly skilled in offering the best digital transformation solutions to modernize the workplace environment. Cyber security is one of the core services offered by 10xDS and we have a niche team dedicated to Cyber Security services. The team has an in-depth knowledge in cybersecurity practices as they have worked on many audit related services in the Middle East region. 10xDS has also worked on strategic and operational​ engagements across the globe in Cyber Security services.