10xDS Digital Legal Services
The dynamic among corporations, consumers, and governments is evolving as a result of digitalization. As firms undergo digital transformation, they must be on high alert for regulatory penalties and reputation risk, and they must do it at the lightening speed made possible by digital. Our legal experts, legal technologists, and emerging technology professionals collaborate with customers to create individualised solutions for their organisations using our strategic alliances in the technology space.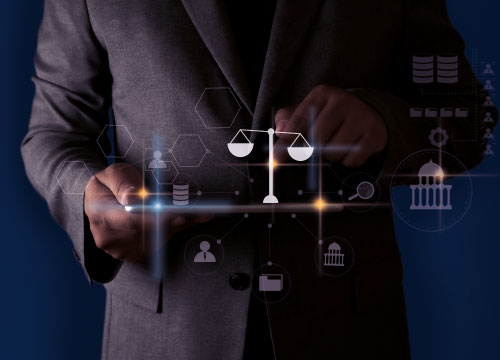 Overview
Adapting to new circumstances is difficult. An increase in worldwide regulation is a result of the internet and other disruptive technologies changing the nature of law and contractual procedures. No one can stop the inevitable rise of ecosystem building, platforms and collaboration. As a result of this extraordinary change, the legal landscape is more nuanced than ever before, with old laws applying to new circumstances and the implications of new rules constantly shifting. Current and future legal solutions must be facilitated by lawyers in order to keep up with these exponential shifts.
Digital Law and the Future
IoT, robots, hyperautomation, AI, blockchain, big data, the cloud, among others are changing how businesses are conceived and how operations happen. Due to the rapid development of technology, businesses both big and small, public, and private, are revaluating their core strategies. As more data is collected, stored, and transmitted digitally, new dangers and obligations, such as data privacy and cybersecurity, also emerge.
The increasing complexity of our digitally interconnected world necessitates a rethinking of law, one that shifts our focus from the static to the dynamic. Through the use of our in-house legal technologists and experts we are able to assist our clients in undergoing transformation and expansion, as well as in identifying and exploiting relevant opportunities and resolving relevant legal and regulatory hurdles.
How 10xDS can help
In order to provide a comprehensive service, 10xDS integrates its Legal and Regulatory services with its Consulting, Audit, Risk Advisory, Financial Advisory, and Tax departments.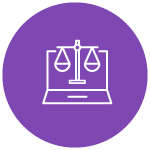 Digital Regulatory Law
When it comes to the legal ramifications of regulation concerning the digital transformation, both generally and specifically to your sector, the 10xDS Digital Legal Services team can assist clients in recognising risk areas and formulating strategies for meeting the challenges posed by revolutionary change.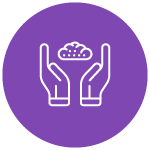 Digital IP Law
Intellectual property, data, brands, and technology are all examples of intangible assets that are becoming increasingly crucial to the success of modern enterprises. Successful companies recognise the need to adapt to local regulatory requirements.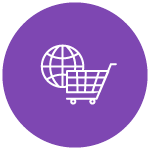 E-commerce
One of digital's key benefits is that it may be used in regions where physical limits don't exist. Laws are founded in limits, and within those borders are ever-changing data privacy, trade, transaction, intellectual property, crypto currency, and other norms. A company's digital platform connects it to customers; thus, it must follow e-commerce norms and protect its own interests in business transactions. Our integrated law and tax services are useful for ecommerce firms because tax and legal issues are interwoven.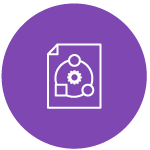 Legal Workflow Management
With the use of workflow and productivity tools, clients may submit requests for services, monitor their progress as they are distributed to the appropriate team member attorney, and participate in the resolution of the problem (e.g. live chat, digital signature, collaboration portals etc). As a result, the legal department will have a trove of information from which to gauge, enhance, and disseminate operations.
Cyber and Digital Law
To help businesses become more cyber resilient, we provide innovative services ranging from strategy to digital transformation and covering the whole attack lifecycle. To help our clients detect, avoid, and successfully deal with security threats, we provide a full suite of cybersecurity and IT risk assurance services. Together with the rest of the business, our Digital Law experts provide innovative and practical approaches to client problems.
Automation and AI
Our versatile solutions may evolve with your business and digital needs. We help our customers alter processes using cutting-edge AI technologies including machine learning, deep learning, natural language processing, pattern recognition, and computer vision. Our advisory, production, development, and upkeep services aid AI tool analysis, design, and implementation.
Data and Analytics
Our strong data and analytics understanding helps organisations transform and operationalize analytics to deliver successful solutions to clients, anticipating their needs. Our data and analytics services include Information Management, Big Data, Business Intelligence, and Advanced Analytics for assisted and semi-automated decision making.
Blockchain
We have created a comprehensive Blockchain ecosystem, complete with the necessary strategic, advisory, consultancy, and implementation skills to support businesses as they adopt this game-changing technology.
Why Choose Us?
Digitalization changes legal and contractual obligations for firms, individuals, and governments. There is new potential to generate money leveraging data as it is collected, stored, and sent digitally, but there are also new threats and obligations, such as preserving personal information and preventing cyberattacks. With the support of our legal technologists and exponential technology experts we are able to help our clients navigate the legal and regulatory landscape, allowing them to seize growth possibilities and avoid risk. .