Democratize and drive digital transformations with Automation Anywhere
With Automation Anywhere's enterprise-scale platform, experts at 10xDS, one of the leading Automation Anywhere partners, will help you streamline business processes with scalable software robots that interact with any system or application. Reduce overhead costs and drive operational efficiencies to focus on strategic initiatives.
10xDS and Automation Anywhere Partnership
10xDS is an Automation Anywhere Partner transforming global enterprises across industries by delivering innovative and integrated automation solutions. With a strong team of RPA professionals and expertise in Automaton Anywhere RPA platform, 10xDS has successfully implemented several Digital Transformations delivering tangible business outcomes for customers. With the partnership, 10xDS harnesses the power of Automation Anywhere tool and investment in cognitive bots, enabling developers to add cognitive capabilities to processes and provide next-generation intelligent bots (IQ bots).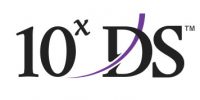 About Automation Anywhere
Automation Anywhere is a global leader in Robotic Process Automation (RPA) with an innovative platform enabling several enterprises worldwide to build world-class Intelligent Digital Workforces automating a wide range of processes. Automation Anywhere tool and enterprise-grade platform leverages software robots that work alongside humans to automate laborious, repetitive, and rule-based tasks across industries. AA combines RPA, cognitive and embedded analytics technologies allowing automation of complex business processes. With over million bots deployed and thousands of customers, the company is considered as one of the world's most widely deployed RPA platforms.
10xDS Services leveraging Automation Anywhere RPA tool
Consulting
10xDS has a strong and expert team of consultants helping organizations evaluate their current business challenges, build tailored Automation Anywhere strategy and vision, identify right process candidates for automation, create automation roadmap, design and strategize a Robotic Process Automation Centre of Excellence (CoE) and more.
Implementation
Leveraging our 5DS approach and deployment methodology, we design, develop, and deliver powerful Automation Anywhere automation solutions using the enterprise-grade AA platform. Our expert RPA team helps in orchestrating workflows, governance, scaling of RPA and more. Our implementation service offering also includes onsite and (or) offsite training and assistance, expert guidance throughout the transformation journey and more.
Managed Services
We take on the support and maintenance of Automation Anywhere bots leaving organizations free to focus on more strategic initiatives. We offer a flexible mix of support, maintenance, and monitoring services for managing Automation Anywhere robots deployed in the client environment.
10xDS Ready-to-Deploy Meta Bots in Automation Anywhere Botstore
CMD Connector
This is an Automation Anywhere bot that can be utilized to run CMD commands in the background without the user needing to open the CMD console for operations. The benefits of CMD Connector include using it to open applications, a file with a specified application and run any function that can be done by utilizing the CMD console.
Kill Application Process
This is a highly useful Bot for killing application processes before executing any application related bots. This can be used as a precondition before bots interact with any application, setting the stage for executing any application related bots.