10xDS Digital Tax Services
10xDS offers comprehensive digital tax strategies and digital transformation services allowing enterprises to pinpoint the immediate challenges faced by their tax function. We improve operational model tactics and process transformations using hyperautomation, AI, ML, among others. Compliance, tax technology, integrated approach, digital tax effectiveness, and digital tax administration are some of our offerings.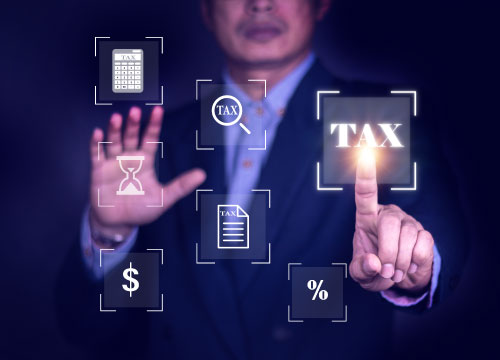 Overview
The Tax landscape is complicated and ever-changing, with local and global rules, digital disruption, greater reporting transparency, and hazards. Despite the benefits, legal and tax issues might cause financial loss in today's business. Digital transformation offers opportunities to increase your tax skills and capabilities, provide value, integrate, automate, and connect with your values, and create a strategic advantage for your entire business. Businesses adapting to a digital environment will change the world forever.
Future of Tax
Massive problems are upending the Tax sector and function, adding complexity, pressure, and opportunity for organisations. Tax executives must balance the responsibilities of business counsellor, engineer, and tax ambassador as the new digital tax function becomes a crucial component of company change.
Machine learning, big data, AI, etc. were long the domain of research labs, but that's changing as corporations discover their potential. Using them improves tax accuracy and efficiency.
Base process automation (robotic automation for re-formatting data, harnessing workflow, etc.) can range to cognitive automation, which can absorb large amounts of data to develop necessary hypotheses. Blockchain technology can establish a distributed database that all members may access.
How 10xDS can help
The Digital Tax team at 10xDS conducts an in-depth analysis of your tax operation, from taxation to tax function operations to deliver tailored services to enterprises.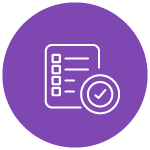 Compliance
10xDS Digital Tax team can assist you in exploring realistic approaches to re-engineer tax compliance to gain better returns in a more efficient and cost-effective manner. Our expert team can help you leverage your company's tax data to achieve firm-wide benefits. We can also help you locate and implement improvements that free up your tax department's manpower and assets for revenue-generating uses.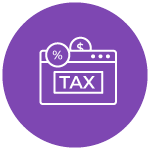 Tax Technologies
10xDs Tax Technology services can assist you in navigating the rapid pace of technology innovations in operations, maximizing the value of data, and deal with the new challenges, risks, and opportunities that come with a change of this size. We have a strong team of tax transformation strategists and experts in innovation and technology who can help you write and carry out a Connected Tax operational plan, from small improvements to a complete overhaul.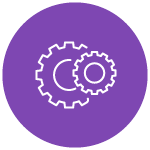 Integrated Approach
10xDS Digital Tax Services Integrated Approach involves Identifying, analyzing, and implementing digital taxes (direct and indirect) related to client technology and digital supply chains, including assessing exceptions. The team assists clients with new administrative obligations, helps in quantifying projected taxation in key jurisdictions, maintaining compliance with new taxes, and completing mandatory reporting forms. Our team also helps keeping up with worldwide policy in this area and, when appropriate, participating in the debate with key stakeholders to define future digital economy tax policy.
Automation and AI
Our RPA and Intelligent Automation solutions boost ROI. Our solutions are built on scalable platforms to meet every need and digital expectation. We help our clients alter processes by using the latest AI technologies and insights, such as machine learning, deep learning, NLP, pattern recognition, and computer vision. Our consultation, deployment, development, and maintenance services guide, analyse, design, and apply AI capabilities.
Data Analytics
We assist enterprises in transforming and operationalizing analytics to bring effective results to clients, proactively anticipating their needs, using our extensive data and analytics knowledge. Information Management, Big Data, Business Intelligence, and Advanced Analytics solutions for aided and semi-automated decision making are just a few of the data and analytics services that make up our robust offering.
Cyber and Digital Law
We assist firms strengthen cyber resilience across the attack lifecycle and deliver cutting-edge services from strategy to digital transformation. We offer a comprehensive portfolio of cybersecurity and IT risk assurance services to identify, prevent, and proactively respond to security risks. Our Digital Law specialists engage with other areas of the firm to create nimble and strategic client solutions.
Blockchain
We have established a full Blockchain ecosystem with the essential strategic, advisory, consultancy, and implementation skills to assist organizations in using this disruptive technology.
Why Choose Us?
Innovative business models, globalization, merging industries, a shifting tax and policy environment, and more technologically equipped tax administrations can revolutionize the tax industry and function. Companies face financial risks if tax and legal issues are ignored. 10xDS Digital Tax Services combines digital tax and technology specialists to prepare firms for the digital future of tax. By using our services, we can assist tax departments digitally alter their operations and services. We use data and analytics, AI, automation, cybersecurity, and more to create digital transformation solutions for Tax.