Streamline and Automate your Business with UiPath
Experts at 10xDS leverage UiPath to digitally transform organizations with the power of Robotic Process Automation (RPA). Automate repetitive, high-volume and rule-based tasks to streamline your business processes and gain incredible efficiency and quality.
10xDS & UiPath Partnership
10xDS is a Gold Certified Partner of UiPath providing digital transformation solutions to help customers transform businesses and generate value for their customers. 10xDS brings deep expertise in RPA with a strong talent pool of RPA professionals consisting of 40+ certified RPA developers, 7 Infrastructure Engineers, 11 Solution Architects, 6 Implementation Managers, 11 Business Analysts and 13 Customer Success professionals. We have developed advanced RPA bots automating a wide range of processes for several industries leveraging the UiPath platform.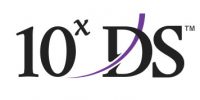 About UiPath
UiPath is a leading provider of Robotic Process Automation (RPA) solutions leveraging its RPA platform. UiPath was featured as a leader in RPA services by Gartner, Inc., and Forrester Research, Inc., as mentioned in their "Magic Quadrant for RPA Software" and "The Forrester Wave: Insights Service Providers" research reports, respectively. UiPath empowers global enterprises with full-fledged, agile digital workforce for automating rule-based, repetitive tasks, freeing employees from tedious routine work.
10xDS Services leveraging UiPath RPA technology
Consulting
Our experienced and expert consulting team helps you conceive UiPath automation strategy and vision, identify opportunities for automation, develop automation roadmap, design and strategize a Robotic Process Automation Centre of Excellence (CoE) and more.
Implementation
Leveraging our 5DS approach and deployment methodology for UiPath implementations, we deliver automation solutions for streamlining business processes. Our solutions enable integrations with supporting applications and tools. 10xDS offers onsite and (or) offsite training and assistance, facilitating necessary handholding, and independent post-implementation review in the entire automation journey.
Managed Services
Whether you are looking for support to manage the existing UiPath robots deployed in the client environment, or for maintaining the upkeep of the robots, 10xDS Managed Services team supports enterprises with a comprehensive range of services.
Our success stories
Leveraging the UiPath experience and expertise, 10xDS has transformed many banking processes both India and GCC region. RPA COE implementation for a large Immigration firm to augment their Shared Services in India with operational excellence and digital transformation was a huge success story. Automating exploration and engineering processes using UiPath tool for a leading oil exploration company in Middle is first of it's kind in the region.
Here's more of our UiPath implementations