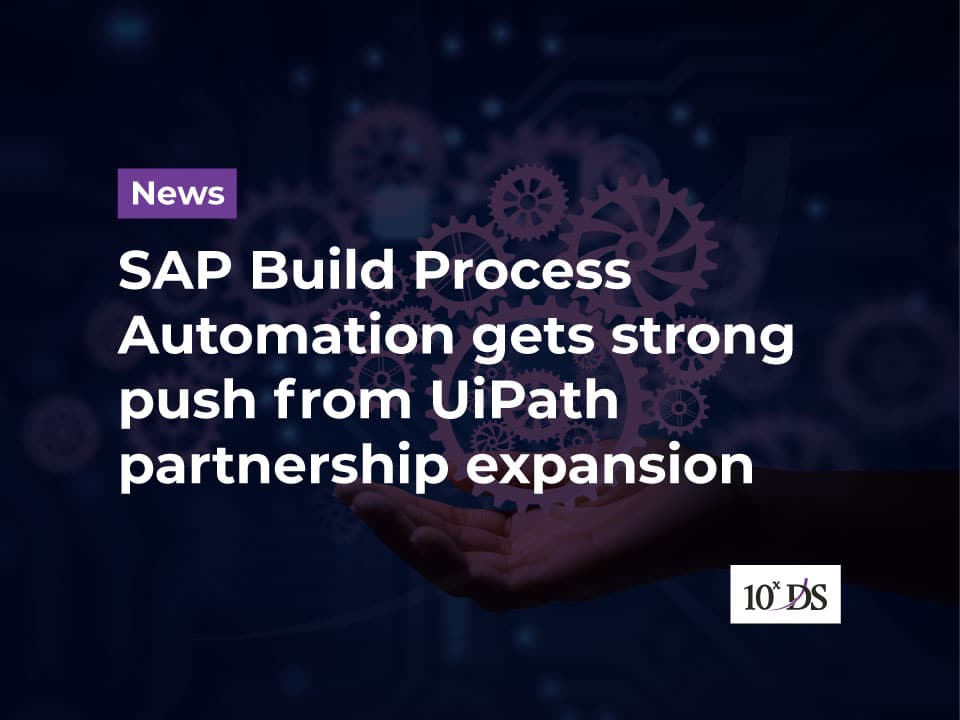 SAP Build Process Automation gets strong push from UiPath partnership expansion
UiPath announced that its partnership with SAP is expanded to offer UiPath Automation Platform to customers for enabling them to execute business transformations, migrate critical business systems to the cloud, and augment existing business systems with the Platform. This is expected to build a strong push for SAP Build Process Automation.
SAP Build Process Automation is a citizen developer solution to adapt, improve, and innovate business processes with no-code workflow management and robotic process automation capabilities. SAP Build Process Automation enables business users and technologists to become citizen developers. With powerful yet intuitive low-code and no-code capabilities, the solution supports in driving automation by tapping into the expertise of citizen developers.
UiPath Automation Platform will be available as an SAP-endorsed application and on the SAP Store, the online marketplace for SAP and partner offerings. As part of this partnership, UiPath is also committed to their continued adoption of SAP S/4HANA® Cloud to run their own business operations.