Accelerate your Digital Transformation Journey
with Process Discovery
Emails, documents, and custom apps take up the vast majority of time spent by teams and users. It is imperative for data-driven digital transformation projects to take advantage of the untapped enterprise data from human-computer interactions in order to automate processes and streamline operations. With process discovery you can see company processes as they truly are, allowing you to spot inefficiencies and improve them. 10xDS Process discovery services allow you to see every step of your operations by analyzing data.
Why Process Discovery matters
In order to see and understand your processes as they truly are, process discovery is essential. Our solution gathers information from your foundational systems to provide you with complete, real-time insight into company operations. When you have such knowledge, you can easily improve your procedures and the results you get.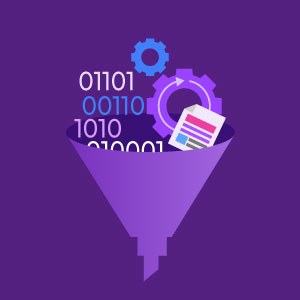 Businesses can Learn the ins and outs
Companies can learn the ins and outs of how things get done on the ground, as well as where and when improvements may be made, with the help of up-to-the-minute data, and no guessing is required.
Bring the Circle to a Close
Businesses can establish a reiterative process for raising the bar on any key performance indicator by adjusting any variable of interest.
How 10xDS can help
To accelerate digital transformation in businesses worldwide, team 10xDS offers Process Discovery services to companies, providing a standardised perspective on work, allowing them to more easily spot areas for optimization, standardisation, and scaled automation. Our process discovery services bring together many categories to serve as a unified whole, including user training, business process management, process and task mining or discovery, and robotic process automation. We can help companies to pinpoint and address issues like technology, roadblocks, poor process design, and missed educational opportunities.
Empowering Transformation from
Discovery to Realization

Using our Process Discovery services, businesses can quickly choose which processes to digitize first.   You can also create a holistic view by connecting your team's work to end-to-end processes.

Combining Process Improvement with Automation
We can also help companies enhance every facet of their work by locating and activating the most appropriate change levers.  We will help them achieve straight-through processing and discover buried labour within papers.
Prepare and Implement Innovative Business Models
Our Process Discovery services can help to centrally manage many change initiatives and shorten the time it takes to see results.  Our services can help automatically generate documentation and configuration for your IT modernization, robotic process automation (RPA), business process modelling notation (BPMN), and SaaS initiatives.

Platform for Customized Data Analysis
We can help companies to get a bird's-eye view of the entire business, backed by hard numbers.
How Our Process Discovery Services Work

Create an
Automation Pipeline
In the beginning of their automation journey, businesses can leverage our services to automatically find optimization opportunities, using which RPA bots can be created, or full process documentation can be generated.

Grow your Process
Discovery Initiatives
Process Discovery is an add-on for organizations that want a comprehensive understanding of the last mile of work by identifying variations across both structured and unstructured tasks.  We help companies to zero in on the most effective ways for making changes. Our services also enable companies to coordinate and carry out modifications to all of your preexisting SaaS, RPA, BPMN, and doc intel applications.

Bring Together Your
Digital Strategies with
Last-mile Operations
Hybrid Process Mining or Discovery allows companies to combine information gleaned by leveraging our services with company indicators from SAP, ERP, CRM, and log mining tools. Through our services we use artificial intelligence for document-intensive processes for creating a comprehensive document catalogue and gaining a knowledge of data flow.