Delivering high-performing, intuitive, and secure Web Solutions
We offer cutting-edge web application development services to help you navigate evolving technologies and challenges.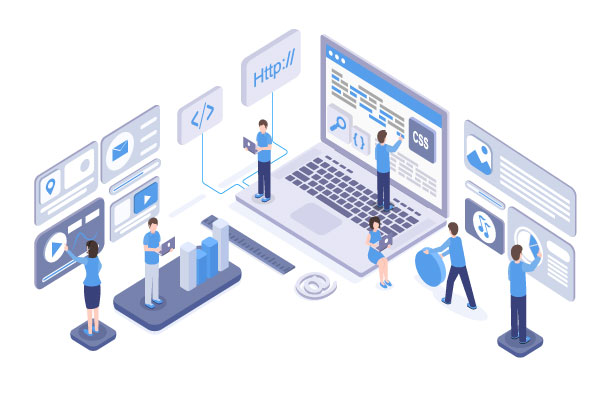 Web Application Development Services
We at 10xDS provide excellent and advanced web application solutions empowered with modern technologies to fulfil your specific needs. As a premier web application development company, we stay updated with the latest industry insights to ensure that you can get the best web apps to achieve your objectives in the most efficient manner. We carry out all the app development processes watchfully so that you not only have a well-designed web app but one that is ready to perform from the get-go.

Frontend Engineering
Our vast experience in the web application development services industry allows us to deliver high-quality solutions for the most reasonable costs. We design apps that can work on any preferred device and perform to your expectations.

Backend Engineering
We have years of expertise in managing popular data management systems, which helps us to meet and exceed your demands. From Azure and AWS cloud systems to .Net, Java, and PHP, we can handle it all.

Web App Reengineering
10xDS can help you with web application reengineering as well to upgrade your old-school software into a robust and dependable modern solution. No matter what your needs are, we can work it out to give you the best results.

UI/UX Design
Our UI/UX design team will collaborate with you to understand your ideas and expectations when building web applications. This way, we ensure that the final product meets your needs to perform to its best ability as well give the users a superior experience.

Custom Web App Development
We can build custom web applications using proven methodologies and development tools to fulfil your specific requirements. Our team will also ensure that the web app complies with the industry standards to give you the right solution for your needs.

Progressive Web Apps
10xDS allows you to scale up your business operational models with progressive web app development services. Our mission is to build high-performance and secure web applications that run seamlessly across all platforms to satisfy your demands.
Industries We Serve
We at 10xDS are an end-to-end web application development services company, providing top-notch solutions to businesses across various industries.

Healthcare
We build comprehensive web applications for healthcare companies while addressing their internal as well as external pressure points to ensure optimal transparency and operational visibility.

Real Estate
As a web application development company we are committed to building technology solutions for the real estate industry that will help businesses streamline their processes and transform the experiences for realtors, customers, and brokers.

Oil & Gas Industry
Our innovative web application development services allow players in the Oil & Gas industry remain at the forefront of technology and marketing by meeting their clients' prospects, reducing paperwork, and ensuring enhanced productivity.

Ecommerce & Retail
Our web app development services for the ecommerce and retail industry allows businesses to improve their online presence and create a unified experience across multiple channels to meet shoppers' expectations and generate more revenue.

Finance
We create dedicated, intuitive, and multi-purpose web app solutions for financial institutions to meet and exceed their customer expectations.

Logistics
We build smart web applications to help logistics and transportation organizations oversee the inward and outward flow of goods effectively.

Travel & Hospitality
We provide intuitive web app development solutions to help travel and hospitality companies leverage technology advancements and transform their business models to keep up with the ever-evolving nature of the industry.
Our Technology Competency
10xDS has an experienced team of experts that possesses the skill set to employ advanced technologies to render the best web applications for your needs. The web app development technologies we master include:
Why Choose Us
Web application development is a vital element for driving business success in today's competitive world. With our B2B and B2C compatible web applications, you can overcome any business challenge effectively, while ensuring improved productivity and operational efficiency. We at 10xDS can help you with everything from single-page web apps to customized and complex business-specific applications. Our goal is to offer the best in terms of web application development services, and we strive to remain a trusted name in the industry for that.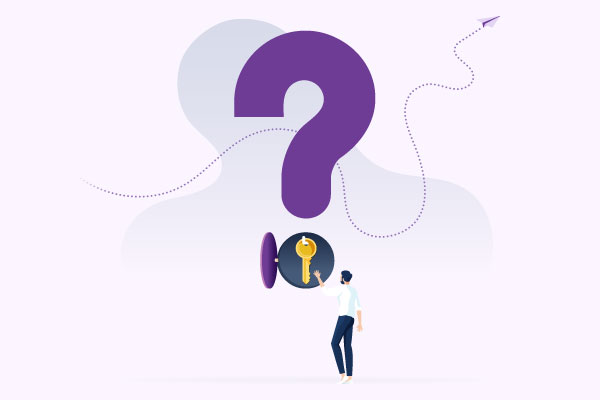 World-Class Quality
Our dedicated experience in the industry is our asset, which allows us to deliver unsurpassed products.

Customer-Centric Approach
We build web applications that are geared to perform and take your business to new heights.

Responsive Web Apps
Our team creates responsive web apps that ensure enhanced user experience for the best outcomes.

Work Ethics
We never compromise on quality or cost-effectiveness when building web apps for you.

100% Satisfaction
Our approach to web applications development is centred on providing innovative experiences and great ROI.

Maintenance Services
We offer all-round maintenance services for our web apps to ensure their longevity and performance.