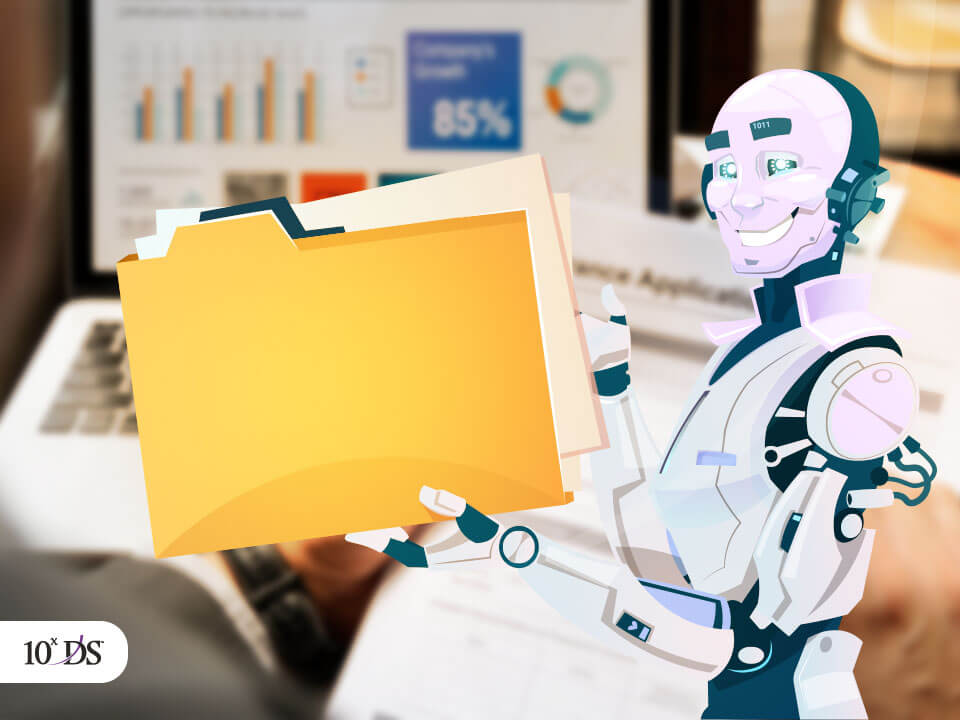 10xDS delivered Intelligent Document Processing Solution for a leading Indian Insurance firm
10xDS helped a leading Indian insurance firm implement Intelligent Document Processing solution. The solution focussed on reading large volume transactions from the Estimates and Invoices submitted by dealers as part of the claims process and further pushing the data to downstream application making it more efficient with minimal human interaction.
Challenge
The client faced several challenges like varying templates of Invoices and Estimates for vehicle repairs used by the garages from various vehicle dealers all across India. Multiple datasets from the header level and item level extraction was required making it time-consuming. The delays in processing had a direct impact on the customer experience.
Solution
10xDS Designed and implemented an Intelligent Document Processing Solution for the client.
Download case study to know more