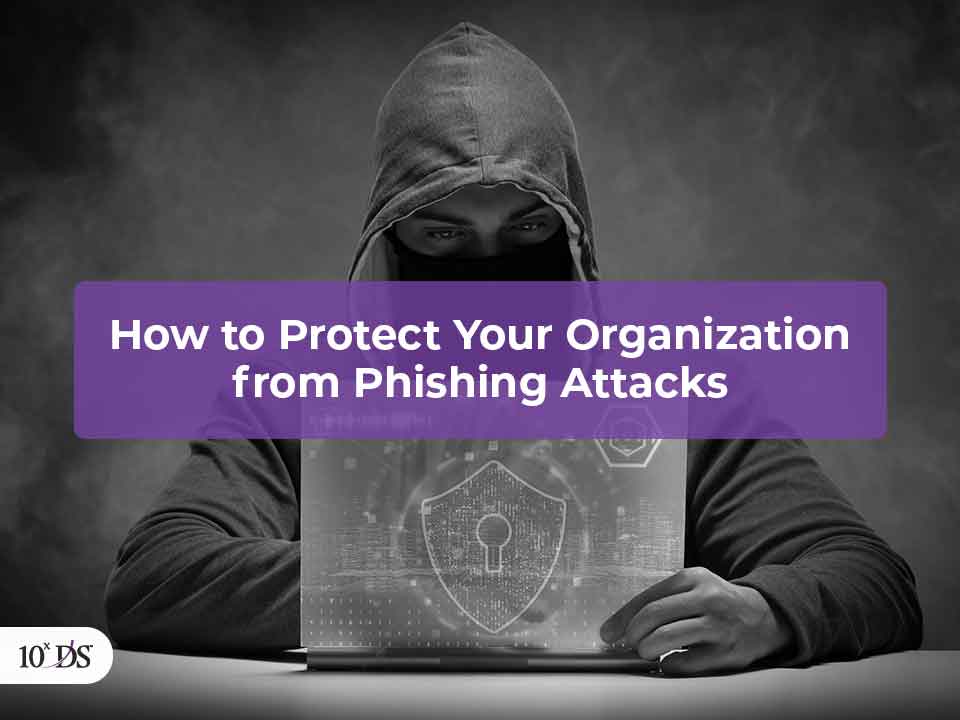 How to Protect Your Organization from Phishing Attacks
Phishing remains one of the topmost security challenges that organizations face today. Email phishing attacks still continue to be the most preferred medium for attackers, its 90% as per the latest report from Gartner. However, cybercriminals have also started adopting more advanced methods using modern communication and collaboration tools. Whichever medium they use, phishing attacks can be really dangerous with critical sensitive personal information such as of login credentials, financial information, company data, among others of the victims getting compromised. A successful attack can put an entire organization in jeopardy.
What is Phishing Attacks and How it has evolved
Typical phishing attacks can be best described as a form of internet scam in which the attacks are carried out via legitimate-looking emails. These emails are intended to trick victims into divulging sensitive personal information.  Fraudulent E-mails, content and web sites that usually impersonate the legitimate ones are devised to urge the victim to act such as to know, avoid or gain something.  Over the years, the trends and ways have changed, from simple emails with click baits to advanced phishing emails impersonating legitimate brand mailings.
Banking and Financial Institutions are at maximum risk for such attacks and they are often large-scale events targeting several thousand victims. It is more a number game where attackers are eying a percentage of people who are likely to be tricked. So, if there are thousands of emails being sent, the probability of open rate increases especially when the email content looks legitimate, without ways to verify authenticity.
Phishing attacks are now becoming more sophisticated with a wide range of communication applications being used. For instance, the use of social networking and cloud-based services have increased. The attack utilizes the familiarity of the platform, branding and messaging to target victims. Social networking and conferencing applications like Facebook, Slack, Teams, Zoom and others are being used by the cybercriminals as an entry point of penetration into an organization.
Steps to Defend Against Phishing attacks
1. Effective Cybersecurity Awareness Training Program
Employees from the most important part when it comes to defending against Phishing attacks. This is because for Phishing attacks to be successful, users should perform some action such as clicking on a link, which is then directed to an external website to collect sensitive information. Creating awareness among employees about phishing, cybersecurity best practices to follow and various dos and don'ts can avoid security breaches.
Amid the pandemic many people are receiving emails claiming to be from the World Health Organization (WHO) or Centers for Disease Control and Prevention (CDC) and asking to click a link or attachment in order to get important coronavirus updates information. Such attacks are used by fraudsters to install malware and gain access to personal data. So, people should avoid clicking on links and attachments from suspicious unknown senders. It is always best to carefully review the sender's email address, to ensure the authenticity of the email. Before clicking on a link, you can just hover over the hyperlinks to see where you are being directed to, and whether the web addresses are being spoofed. Reputed organizations may not ideally make grammatical errors, so if you find some mistakes, the email may be suspicious. Also, try contacting the organization you think who sent the email to verify authenticity.
2. Strengthen safeguard mechanisms in Organizations
To stop the cybercriminals from scamming your organization, here are certain safeguard measures:
Multi-Factor Authentication (MFA ) – involves verifying users by multiple methods, more than two authentication factors, such as text OTP, security pin from the user's smartphone, answer to a secret question, a fingerprint, facial recognition, biometric access and others – instead of the usual username and password.
White/blacklisting and Website filtering – Organization's IT policy can declare a list of 'safe' websites and also enable a ban on all the unsecured sites so that employees cannot access them, to avoid compromising security. Another method called Website filtering can be achieved using specific software that works on web proxy or DNS to prevent hackers from reaching your website.
Email filtering – The IT Support team can enable email gateways to filter out suspicious emails, to protect users from ever receiving these phishing emails.
Three-Domain Secure Authorization: This is an additional layer security in credit or debit card brand authentication, which require cardholders to register their cards through the issuer's website. The card holder will also have to specify credentials during the completion of online transactions.
3. Simulated Phishing Attack Tests
One of the best ways to see how things happen in real-time is to simulate phishing attacks for testing the effectiveness of security awareness training programs and security measures in place. Especially during this pandemic, new kinds of phishing attacks have surfaced such as for instance, emails from people pretending to be affiliated with some genuine charity, soliciting donations from well-meaning constituents. It might be advisable to test using such messages to see how employees respond. Regular testing can help employees become more skilled at spotting suspicious emails and stop them from clicking dangerous links.
4. Use of Artificial Intelligence technologies
Emerging technologies such as Artificial Intelligence (AI) and Machine Learning (ML) analyse patterns in unstructured data which indicates potential threats and enable an organization with actionable data they need to respond quickly. Machine Learning, when fed with real time data helps in detecting potential vulnerabilities that could elude humans, which makes it very powerful.
5. Behaviour analytics to predict threats before it Begins
Insider threats are one of most dangerous and costly vulnerabilities that can totally compromise an organization's security. No matter how it is, inadvertently or intentionally, such risks should be identified beforehand to act fast. Behaviour analytics has come a long way these days and typical baseline can be set to detect insider threats and other probable user behaviour that can compromise security. It helps in identifying compromised accounts easily and trigger security teams to respond quickly.
Conclusion
Sometimes even the most ultimate defence may not be able to prevent complex cyber-attacks from happening. However, organizations can certainly deploy some of the best modern-day cybersecurity practices to keep them safer. Most importantly they should enable a robust cybersecurity training program conducting regular trainings for employees, as they are the first line of defence to prevent attacks. Organizations can start leveraging exponential technologies like AI, ML and Advanced Analytics to ensure their security systems are advanced enough to handle threat levels of varied complexity.
Talk to our cybersecurity experts to know more about cybersecurity attacks and how to fortify and safeguard your organization's critical assets.