Redefining Digital Transformations with Blue Prism Robotic Process Automation (RPA)
Harnessing the power of automation, 10xDS experts deliver Blue Prism digital workforce designed to automate complex and end-to-end operational activities. Unleash the potential of RPA to exceed business goals and drive greater ROI with Blue Prism.
10xDS and Blue Prism Partnership
10xDS is a Blue Prism partner streamlining enterprises across the globe, delivering RPA solutions leveraging Blue Prism Digital Workforce Platform. Blue Prism RPA enables enterprises to develop and innovate through automation in an IT endorsed environment, also freeing the employees from repetitive work, and allowing them to focus on higher-value strategic contributions. With the partnership, 10xDS enables comprehensive digital transformation of enterprise business processes, making them lean and agile. 10xDS solutions provide enhanced operational efficiency, greater cost optimization, risk reduction, and better compliance for the customers through the partnership.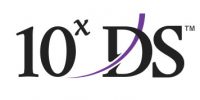 About Blue Prism
Blue Prism Group PLC, a UK based software company, is a market leader in Robotic Process Automation (RPA) delivering one of most successful 24/7 connected Digital Workforce across global enterprises. Blue Prism automation software offers c-suite leaders with enhanced operational capacity and skills to streamline mission-critical operations and business processes catering to requirements of demanding IT environments, enabling advanced security, compliance, and scalability.
10xDS Services leveraging Blue Prism RPA tool
Consulting
Our team of expert and experienced RPA consultants will help you understand and identify critical processes that needs automation. We can help you conceive Blue Prism automation strategy, plan the roadmap for automation roll out, design Blue Prism RPA Centre of Excellence, present automation PoCs and more.
Implementation
We design and develop RPA solutions using our 5DS approach and deployment methodology for Blue Prism cloud, hybrid and on-premises deployments. Our solutions help accelerate and scale the implementation of RPA automation across the enterprise, streamlining business processes. We offer onsite and (or) offsite training and assistance, also helping in necessary handholding in the entire automation journey.
Managed Services
10xDS Managed Service model involves specialist support for Blue Prism tools to accelerate the implementation of RPA, manage the existing Blue Prism robots and monitor the upkeep of the robots. 10xDS offers a flexible suite of Managed Services involving Blue Prism RPA support, monitoring, maintenance, ad hoc requirements, among others that are individually tailored to the needs of the enterprises. We also ensure the deployments seamlessly enable integrations with existing IT systems and processes.
Neural Orchestrator (NeuO)
NeuO is a self-sustaining design solution to enable flexible and advanced scheduling options to streamline bot utilization and automation of processes. NeuO has been designed and empowered with comprehensive set of features to overcome the challenges faced in deploying highly complex RPA projects involving multiple high-volume processes. NeuO was initially designed in Blue Prism, but now the design can be easily extended to support other automation platforms. NeuO offers enhanced efficiency, ease of use and reliability, which is the core of its design. Go to Blue Prism DX