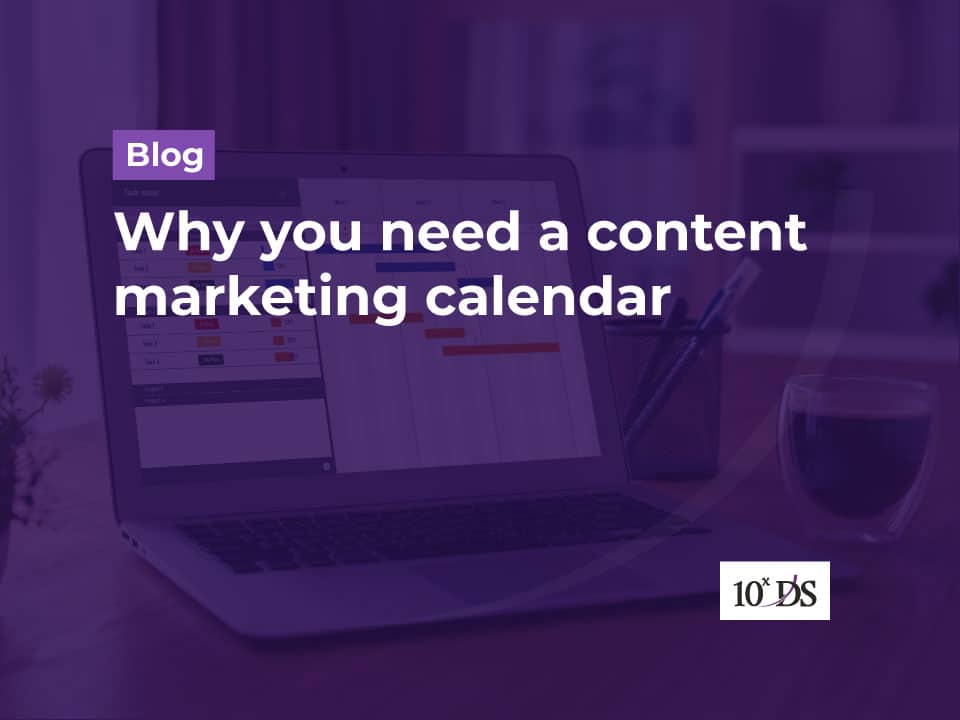 Why you need a content marketing calendar
When a marketing strategy is developed, why does it sometimes fail to deliver? The most common reason is that they are never fully put into effect. Problems arise, available time decreases, and priorities change. When times are tough, it's easy to put marketing efforts on the back burner, if not completely forget about them. Neglecting to implement marketing strategies can have far-reaching consequences for your company over time. So, how do you stop this from happening?
The success of your marketing plan and the success of your brand in attracting and converting its target audience both depend on content marketing. However, content marketing is not an easy field to master. There are many facets to it, but one of the most important is content marketing, which involves preparing, testing, and releasing content across multiple platforms. Using a content calendar is a great way to keep everything in order.
Let's talk about what a content calendar is and why it's useful.
A Content Calendar: What Is It?
As one of the most crucial instruments in your marketing arsenal, a content calendar serves as the nerve centre of your content marketing strategy. A content calendar is a visual tool for organising and sharing your editorial and campaign schedules.
Every content project's deadline, accomplishments, and current status can be viewed in one central location. It also specifies in detail who is accountable for what in relation to any given piece of content.
Your team likely consists of a variety of creative professionals, such as writers, editors, strategists, and designers, and a content calendar can help them better understand how each project fits into the larger whole.
Why is it important to have a content calendar
It's not scalable or sustainable to use a spreadsheet to organise your content plan. In order to serve as the backbone of your content strategy and content plan, your content calendar needs to be adaptable. It lets you see the big picture of your content's location and trajectory. As a result, strategic principles become operationalized strategies.
Reasons to Use a content marketing calendar
Having a content calendar can help you in many ways. It has the potential to completely alter how you approach content strategy, production, and distribution. The use of a content calendar has the potential to greatly enhance your operations and the quality of your content, thereby increasing your number of leads and your bottom line.
In this article, we will go over eight justifications for the use of a content calendar.
1. Maintain order and harmony within your team.
The way you currently gather or categorise thoughts. Do you jot down notes in notebooks for your content strategy? Are there endless meetings to discuss the progress of various projects?
Both of these methods are wasteful and contributing to your state of disarray. Your content strategy can be seen in its entirety with the help of a content calendar. You can avoid missing content deadlines and also find content gaps with its assistance.
2. Innovate Your Ideas More
When your content is categorised by themes and everyone on the team can see what's planned, it's easier to generate fresh concepts. Delivering compelling, interesting content necessitates engaging in brainstorming activities to strengthen your content calendar.
And you can schedule them in with the rest of your content. Anyone involved in the content creation process can contribute their ideas to a central "idea" space. They can be talked about and developed into actual projects.
3. Always Be Consistent
In content marketing, consistency is key. If you want to keep your readers interested, you need to provide them with content that is both informative and enjoyable. Unreliable posting and a lack of consistent reader engagement will keep you from building an audience. To ensure that your team sticks to the publishing frequency and schedule you've established, use a content calendar.
4. Keep Your Viewers Engaged
Keeping to your themes and keeping track of what you've already covered is made easier with the aid of a content calendar. You won't be choosing topics at random, increasing the likelihood that you'll keep your listeners interested.
5. Be Prompt
You can plan ahead for holidays, seasons, and other events that will have a significant impact on your audience and sales with the help of a content calendar. As a result, you can put relevant content in front of potential customers at the right time and take advantage of relevant events. Having content that is relevant to their lives will increase trust in you as a source of information.
6. Facilitate Team-Wide Transparency
It can be difficult for large teams to work together on content. The use of content calendars simplifies this process. Organizations that are most successful have teams that work well together. You can use a tool that ensures everyone is on the same page with the content calendar. Having everyone from sales to marketing to product managers and beyond see how you're using content can do wonders for team morale and company culture.
7. Organize Your Social Media Marketing
Your content marketing strategy should include both improved content and social media promotion. Your social media team can be more consistent with their posting when they use a content calendar to plan what will be posted and where.
In addition, some content calendar platforms have automated scheduling features that can help you save time in your busy schedule. This allows you to spend more time engaging with your audience and less time publishing content, allowing you to grow your social media presence.
8. Quicker Performance Monitoring
It's crucial to monitor the results of your content marketing campaigns. In order to duplicate successful content, you must first identify its components and determine why they are effective. You can monitor production and performance metrics and learn useful information that will help you refine your content strategy going forward if you use a content calendar that also allows for reporting.
Final Thoughts
You can impress your stakeholders and propel your marketing strategy forward with a central content marketing calendar. However, you should have a comprehensive marketing strategy in place before you begin filling out your schedule. The most effective marketing plans are based on solid research and detail everything from the intended audience to the specific messages, frequency, level of effort, and resource commitments for each individual marketing strategy.
A content marketing calendar is the thread that binds your marketing plan into a workable implementation schedule, outlining tasks, due dates, topics, and outcomes. Lack of implementation should be the last thing to kill your company's marketing plan if you have a marketing calendar working for you.
Talk to our experts at 10xDS Digital Agency to learn more about the growth opportunities available to your company and how you can take advantage of our comprehensive set of Digital Agency services.