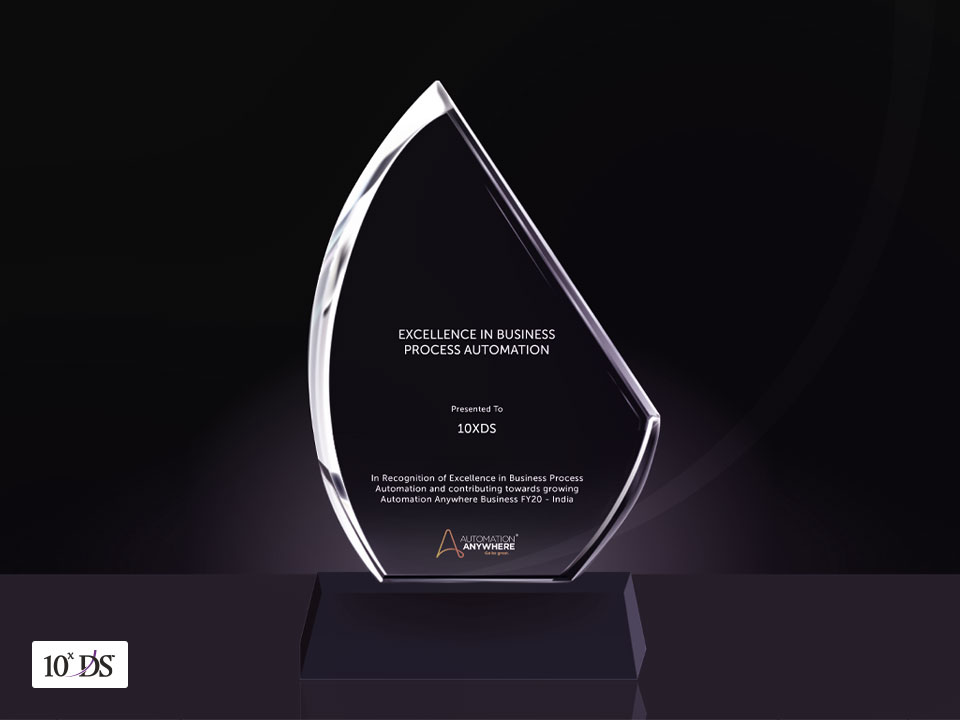 10xDS wins at Automation Anywhere's IMEA Partner Awards 2020
10xDS wins the prestigious "Excellence in Business Process Automation – India" at Automation Anywhere's IMEA Partner Awards 2020
Yet another remarkable achievement for Exponential Digital Solutions (10xDS) as the company has been recognized for "Excellence in Business Process Automation – India" as part of Automation Anywhere's prestigious IMEA Partner Awards 2020.
Automation Anywhere is a global leader in Robotic Process Automation (RPA), enabling enterprises worldwide to build state-of-the-art Intelligent Digital Workforces automating a wide range of processes leveraging their innovative platform. 10xDS is an Automation Anywhere Partner transforming and streamlining processes for enterprises world-wide, across industries, by delivering innovative and integrated automation solutions.
This Excellence Award is a testament to our team's vision and leadership in the Intelligent Automation category. The partnership with Automation Anywhere has helped us harness the power of Automation Anywhere tool and investment in cognitive bots to create value for end customers through innovation, keeping customer experience at the center.