Automate Document Processing leveraging the power of Emerging Technologies
Automate the end-to-end processing of your documents leveraging our spectrum of Intelligent Document Processing (IDP) services. 10xDS IDP solutions combine Robotic Process Automation (RPA), Optical Character Recognition (OCR), AI  and other emerging technologies to capture, recognize, and extract even the most difficult-to-automate forms of data.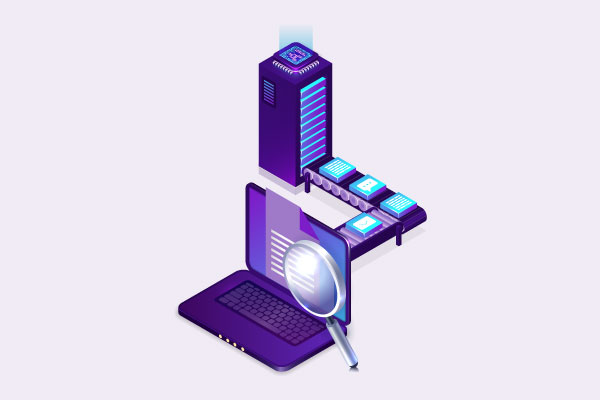 Challenges
For many organizations worldwide document processing is slow and error-prone, involving manual churning through of documents, extracting and interpreting data and then entering the details to their enterprise applications.  Such an inefficient process can lead to several issues and bottlenecks resulting in delays, inaccurate data entries, among others, severely affecting business outcomes and customer experience. Moreover, maintaining a large number of staffs for document processing significantly increases overheads and infrastructural loads.  Some organizations started leveraging OCR technology for data extraction, but with its limited ability to interpret non-standard formats, unstructured and semi-structured data, they reverted back to the usual manual processing. With the advent of modern digital advancements and state of the art technologies such as AI, Machine Learning (ML), RPA, document processing has become far easier, efficient, fast, and accurate.
How Intelligent Document Processing Works
IDP leverages emerging technologies such as AI, ML, RPA, among others for document processing and the solutions are non-invasive, easy to set up and deploy within the existing infrastructure. The IDP ecosystem can be categorized into four phases starting from pre-processing and capturing the data in the documents to validation and integrating the data into the pertinent systems.

Various documents ( PDFs, Scanned image) are archived in Document Management system (DMS)

Intelligent automation solution retrieves the documents from DMS and extract the required data fields

Extracted data is consolidated. Data shows the document type (classification) and data fields extracted from each document

BOT updates the extracted data into the ERP and processes further
IDP Technology Components
Optical Character Recognition (OCR)
Analyze and image and detects and extract the texts in the image to a machine-readable format
Machine Learning
(ML)
Systems that improve own performance by exposure to data, outcomes and feedback loop. They learn, predict and improve.
Human in the loop
(HITL)
Human intelligence is brought to the loop to make decisions on exceptions, escalations and approvals. It provides training to ML algorithms.
Turning documents into data across industries
10xDS delivers Intelligent Document Processing Solutions catering to a wide range of Industries.

Banking and Financial Services
Account opening forms
Maintenance forms
Mortgage applications
KYC
Tax forms

Insurance
Life insurance applications
Auto accident claims
Disability forms
Change of beneficiary forms
Annuity account forms

Healthcare
Patient intake forms
Enrolment documents
Health Insurance claim form

Governments
Employment Application
Medicare claims forms
Tax forms
Social security documentation

Retail
Invoice and Receipts
Goods Received Notes
Product labels
Warehouse management
Customer Rewards and loyalty
Cash-backs and offers
Benefits of Intelligent Document Processing

Enhanced Processing Speed and Reduced TAT
IDP automates document processing and streamlines the process by eliminating bottlenecks and enabling better efficiencies.

Reduced Operational Cost and cost of ERP Licenses
IDP reduces costs and overheads necessary to perform manual document processing and the cost of ERP licences

Enhanced Processing Accuracy
Automating the document processing reduces errors, increasing the accuracy of capturing, recognising, classifying, and verifying data.

Increased Employee Satisfaction
IDP helps eliminating the tedious manual document processing tasks for the employees and allows them to focus more on value-added tasks.

Greater Return on Investment
IDP solutions provide greater efficiencies, streamlines the process, and removes manual processing to enable faster and greater Return on Investment.

Enhanced Compliance
Automating and standardizing document processing increases accuracy, reduces dependency on back-office teams, enhancing compliance.
10xDS Intelligent Document Processing Services
IDP Managed Services
10xDS offers an IDP ecosystem to help enterprises manage document processing activities such as data extraction, verification and updates and others with minimal or nil capital investments.
IDP Implementation
10xDS helps organizations to design, develop, and deploy IDP solutions on-premises to automate document processing, enabling greater efficiencies, accuracy, and greater ROI.
IDP Support Services
10xDS offers 24/7 support services to maintain and manage IDP solution deployments in the client environment – either remotely or onsite. Our dedicated support team continuously monitors and ensures that the solutions are running properly and are best optimized in their runtime.
Why Choose Us
We at 10xDS offer Intelligent Document Processing (IDP) services and solutions to help companies across the globe, across industries, solve some of the most pressing problems and challenges faced in managing documents processing. 10xDS managed support model offers an IDP ecosystem helping companies turn their documents into processable data, leveraging the latest technologies like OCR, ML and Human in the Loop (HITL). Team 10xDS has advanced expertise and experience embracing state of the art tools from leading emerging technologies tool providers such as IQ Bot from Automation Anywhere, UiPath's Document Understanding, ABBYY FlexiCapture, BluePrism's Decipher, and others.