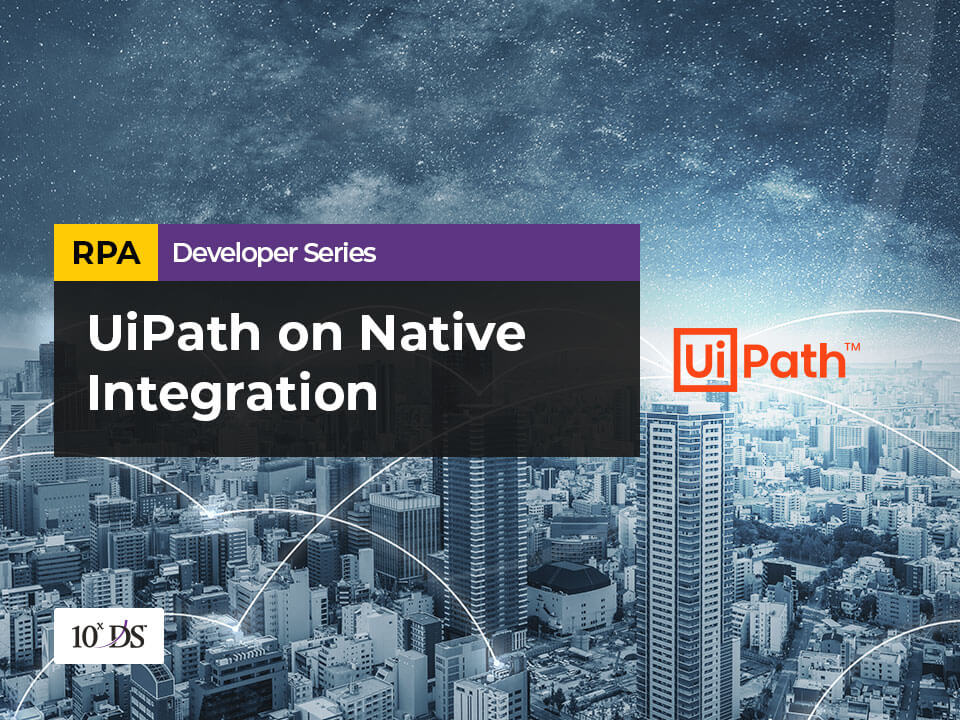 [Developer series] UiPath on Native Integration
The world is well acquainted with the term software integration. What is the specific significance of this popular word? When we really try to understand it, we learn that there are many types of integrations, and they all can do various things. The explanation behind any supposed blend is to make life easy, so in case we are endeavouring to make our system structures "talk" to each other, Integration comes handy.
These are the three kinds of Integration
Manual synchronization by means of an outsider connector
Propelled synchronization by means of outer connector
Native API Integration
1. Manual synchronization by means of an outsider connector
As an ever-increasing number of organizations depending on programming to finish day by day errands. Now the association between the two-software systems have become a necessity. Outsider connectors are programs that have filled the hole. These outsider connectors set up computerization between stages to accomplish data sharing.
2. Propelled synchronization by means of outside connector
There are programming joining scenarios including stages that don't ordinarily "talk" to one another. In these cases, an outer connector, (for example, Amazon Web Services) is required to synchronize the framework.
3. Native API Integration
An Application Programming Interface (API) is a set of clearly defined methods of communication between various software components. Enterprises use APIs to connect services and to transfer data. Secured APIs fill in as a "direct" connector across applications and they can share information to and fro flawlessly.
Conclusion
With these Native Integration APIs, products are made much more flexible across various applications and it improves the experience and the usefulness of another product.
UiPath is strengthening their native integrations to enable IT teams and business users to easily automate across the various applications. With the recent product update, UiPath has made significant updates to integrations with Salesforce and Workday. UiPath Connector for Salesforce can be used either on premises or in the cloud. They have enabled automating reports and Enterprise Interface Builder (EIB) activities with nearly 2,100 additional operations across Workday.
Talk to our UiPath experts on how the native integration is helping the overall development process as well as business automations