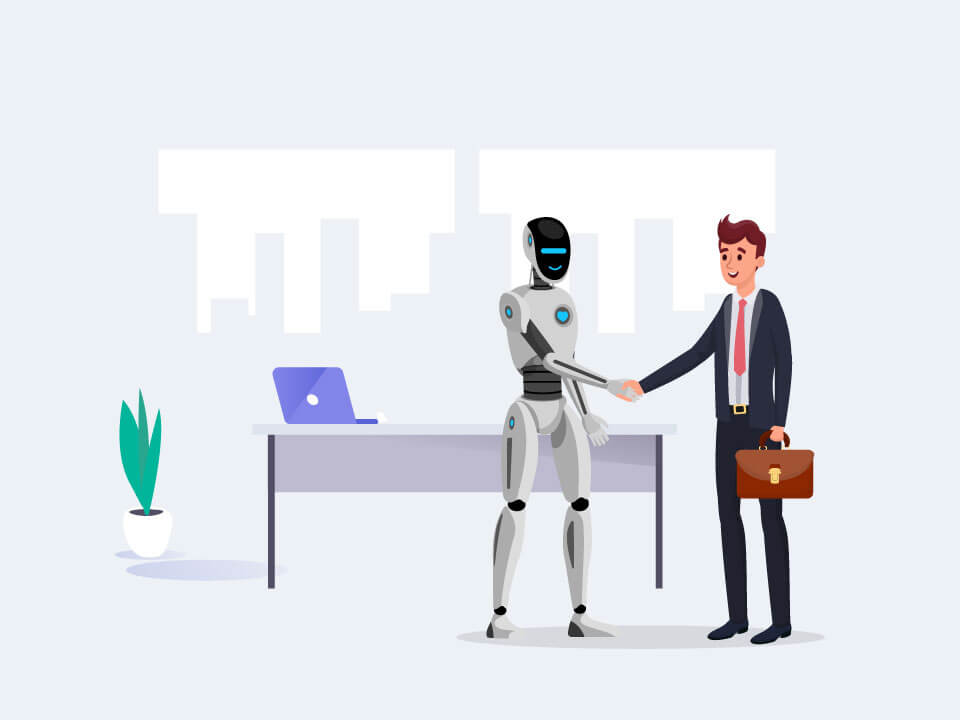 8 Real World Use Cases on HR Onboarding Automation
Onboarding is considered the prime opportunity for an organization to win the hearts of new employees. They decide to stay engaged or become disengaged based on the onboarding experience that they receive. Badly planned and executed onboarding program may leave an impression about the organization that it is poorly managed, and it sets the stage for an early exit for the new employees.
Statistics compiled by Click Boarding, an onboarding software company in Eden Prairie says that 69 percent of employees are more likely to stay with a company for three years if they experience great onboarding and those who went through a structured onboarding program were 58 percent more likely to be with the organization after three years. Organizations with a standard onboarding process experience 50 percent greater new-hire productivity.
Emerging and Disruptive technologies can play a major role in making the Onboarding programs of any organizations a great success. Let's review how.
1. Automation to help sourcing resources quickly and efficiently
Sourcing remains a major problem, especially for high-demand roles. With more and more Gen-Z in the workforce, increasing job portals, job postings moving further into social media and the internet, Talent acquisition is more challenging today. Moreover, information is more scattered, there is a shortage of key skills and competition is increasing in the market day by day. A Robotic Process Automation (RPA) software if configured properly, does the search of resources matching the JD in hiring. In short span of time, BOTs crawl job portals to find suitable candidates and provide a list with ranking to the HR team for a quick review. And on top of that, with the right conversational recruitment chatbots in place, organizations can create a stronger employer brand.
2. AI has better ability to screen candidates
For a single hire, recruitment team needs to spend a lot of time screening the CVs and application forms and match it with the requisition or JDs. AI based solution seems to be an apt choice here to screen CVs and application forms to rank them based on suitability while also maintaining an efficient data bank for future use. They can communicate immediately with those matching skillsets on behalf of recruiters. AI can synthesize the combined actions and behaviours of a job seeker to yield a better understanding of their intent, to analyse the possibility of joining and various other aspects. Robots can schedule tests interviews and notifying applicants as well.
3. AI enables a non-judgmental selection process
Shortlisting the right candidates from a large applicant pool is a tough task for any Hiring managers and HR managers. Unknown biases and moods of hiring people play a major role in shortlisting by which organization may lose a good candidate. AI based speech to text solutions can be employed to convert the interview conversation to texts and analyze them to understand the strengths and qualities needed for the position. Candidate ranking is made more non-judgmental and appreciative this way.  Social media analytics is also a great asset to be used for verifying the social presence and activities of the candidate.
4. Bots are the new HR administrators rolling out offer letters
Offer letter preparation could be daunting as it must comply with different regulations, formats, and it should be tailored to include the details of the selected candidate. The recruitment team is involved in a time consuming and error prone process to manually refer multiple systems or databases to get to the right regulations to be applied for a specific candidate. Software bots can perform the activities of identifying, gathering and validating various regulations through various systems/databases, create job offers, send and monitor returned documents for compliance. Bots can perform these activities effectively with little or no manual intervention.
5. Rule based Bots will automatically create and assign new profiles
Data from several systems must be accessed to create a new user account, email address, and give access rights for applications, IT equipment and others. Completing these activities in a minimal amount of time is difficult when it is obligatory to finish them as a step- by -step process. With RPA, a user account can be automatically activated by a template and it will initiate an onboarding workflow. Bots can make rule-guided decisions as to which credential is be assigned to the new employee.
6. Bots can better track and manage joining formalities
New joiners spend most of their initial couple of days of work rounding out the documentation and they are likely to feel disengaged. (Form filling, personal documents, and others.) which leads to disengagement for them. Also, it is easy for an important document to be missed or neglected when using a manual system that relies on paperwork. Accumulation and storing data from the resumes of candidates can be done by AI based solutions and the data can be pre-populate in the fields of digital forms so that the new joiner is required only to sign off. Automation will remove all error possibility as it brings in the necessary rule-based controls to process documentation and keep an audit trail of all documentation.
7. Bots and blockchain can secure and bring transparency to candidate verification
Organizations depend on various external agencies to verify the background of the hiring candidate. This is a mundane task of sending a template with candidate information and target completion date and gathering the responses. Background verification is a typical RPA candidate where the robot can be programmed to initiate background verification upon shortlisting a candidate. The responses by emails can also be picked by the robots to update various HR systems to complete the process
Blockchain-based background check service can make possible the exchange of references, certificates, and records in a way which guarantees the genuineness of the documents.
8. Bots are the new joiner assistant
New joiners need help during first few days to get accustomed to the organization, policies, key people and other things. They may not always be sure where to get help. Intelligent chatbot interfaces available on both mobile and web can be used to provide instant help to the new joiners.
Conclusion
People being the most important asset of any organization, investing in them right from the beginning will yield greater benefits. As the workforce is becoming more and more tech savvy, a digital onboarding program is the way forward.
Want to gain further insights into our HR use cases? Talk to our Experts on HR Digital Transformation!