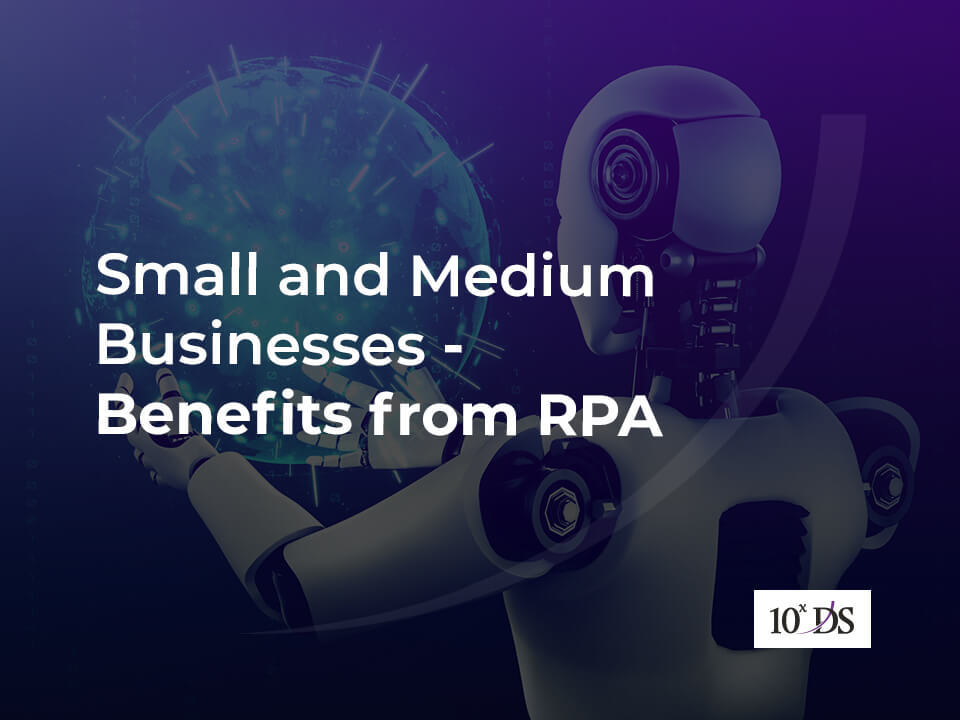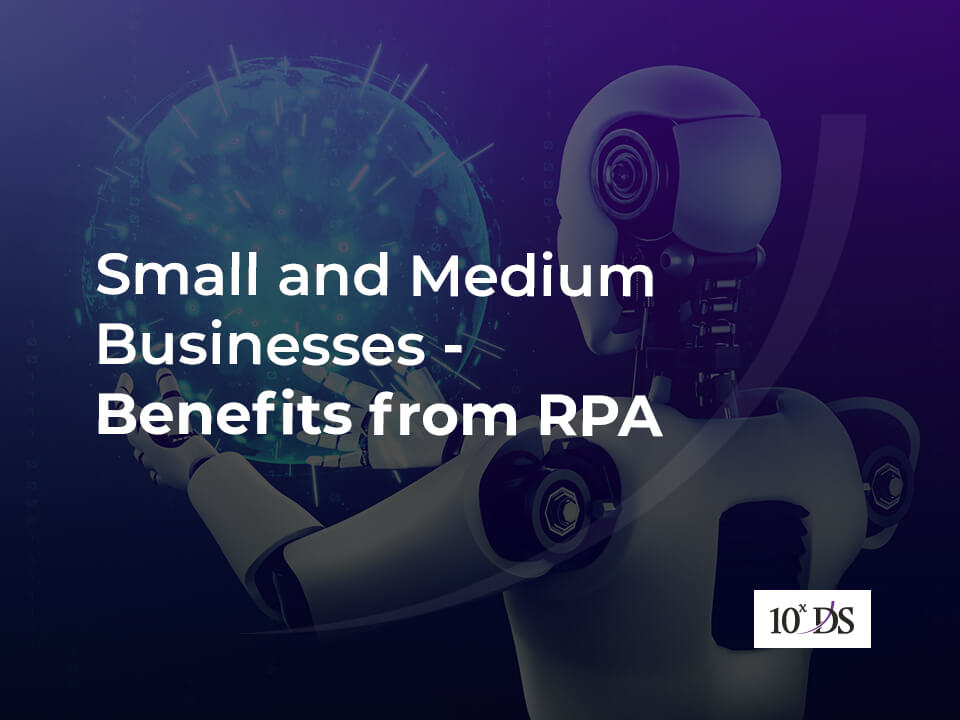 How Small and Medium Businesses can Benefit from RPA Adoption
Robotic Process Automation (RPA) is a non-invasive technology that works on top of any IT landscape. If properly planned and implemented, the benefits are manifold, and the Return on Investment (ROI) is much quicker to achieve. Is RPA suitable only for larger corporates and big businesses? The answer is no. The benefits of RPA are manifold and the technology is very much relevant for Small and Medium Businesses also. Let's evaluate why?
Why adopt RPA for SMBs
1. Technology-driven business processes
For RPA to work seamlessly, processes need to be defined properly so that companies can reap the benefits of automation and solutions work seamlessly without much human intervention. This will help Small and Medium Enterprises (SMEs) or Small and Medium Businesses (SMBs) to be on top of their processes. The interaction between ERPs, Emails, humans, and others are defined well enough to enable the smooth functioning of the business departments.
2. Lesser number of human personnel
As an SMB, any organization would take utmost care to keep control over both direct and indirect cost. Hiring more personnel add on to the cost but by adopting RPA, companies are able to conduct business with lean human staff. RPA BOTs work 24*7 and hence productivity is higher, and they provide quality output with higher accuracy. Any tasks that BOTs are unable to perform will be handed over to humans. This with seamless human-BOT interactions, companies can keep a tab on the number of people they need to hire or are hiring. Profit percentage will be more for SMBs with such control over cost.
3. Acquiring and retaining more clients with exceptional customer service
With BOTs providing quality outputs at a faster pace, the customers would prefer to stick with such a company for their services and products. With companies providing such exceptional service, more and more customers will be attracted to the company and their services. This way SMBs can achieve the growth and revenue that they are targeting.
RPA Use Cases for SMBs
Now we can look at few use cases that will be high impact on SMBs
1. Sales Order processing
Sales order documents come in from various sellers in varying templates and formats. Details from these documents need to be entered into ERPs for further checking of availability of stock, approval of order and initiation of shipping. Sales volume and orders peak even during the weekends. With Intelligent Document Processing (IDP) at its core, intelligent automation can help SMBs to tackle the challenges associated with the process. IDP extracts relevant details from pdf and scanned order documents and with Human validation (HITL) as a component the process becomes efficient. So, even when the sales volume is at its peak, the process can be efficiently managed with minimal staff validating the order from their mobile devices securely with BOT taking the heavy load of the process.
2. Contract processing
Contract management is a key area to focus on, which involves storing them digitally to increase contract visibility, improve document management and enhance accessibility. Contract Management software helps to increase efficiency. But the Contract Management software when integrated with Robotic Process Automation (RPA), it will be able to automate tasks like renewals, approvals, and notifications. This result in shorter cycles and higher productivity, enabling the process to be easily managed end to end.
3. Invoice processing
Sending and receiving invoices is one of the basic operations of all organizations and SMBs are no different. RPA BOTs can be configured to automatically process invoices when they are received. This way, you can have the software to extract the data, reconcile errors, and work out logical decisions that are required throughout the invoice processing. This will reduce the need for human effort while making it simpler to keep track of all the invoices.
4. Vendor payments
RPA can significantly help in automating the activities such as scanning, filing, and paying out invoices. Even though there can be many varying levels of complexity in the financial processes, they usually rely on recurring tasks that follow the same pattern every time. This allows you to implement RPA tools and make the process more streamlined. The automated system will also categorize different invoices, channels, and locations to make things easier.
Conclusion
RPA helps companies achieve and maintain a competitive edge in their industry. By leveraging the tools available, which increase staff productivity and decrease costs, SMBs can enjoy higher operating capacity while delivering a superior customer experience. RPA is just one aspect of digital transformation which is changing the way small businesses operate in today's constantly evolving landscape.
Talk to our experts to learn more about RPA and see how it can be beneficial to optimize and streamline your operations and processes.