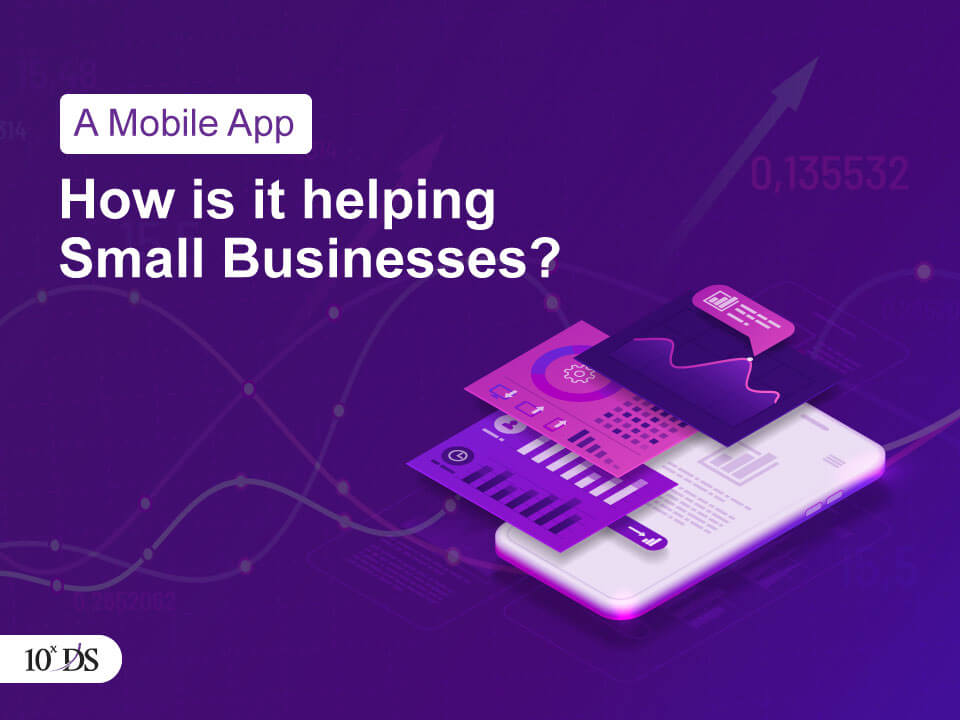 A Mobile App – How is it helping Small Businesses?
As a small business owner, showing your presence to the world is important. An intuitive website and active social media presence can help you but that is not sufficient. The key is to remain available for customers and the way for doing that is to enable multiple touchpoints to be connected with them. Along with the website and social media channels, a mobile app can take your small business to places, opening up new avenues to reach your target audience. Having a mobile app means, you are putting your business or brand in their pockets at any point in time.
There are several benefits of offering enhanced convenience to your customers through your mobile app. Let us have a look at those benefits that you would want to reap before you jump to any conclusion considering mobile app development as an expensive and unnecessary investment.
1. Increased sales through qualified leads
A prospect downloaded and registered in a mobile app is already a qualified lead than a prospect visiting your website or social media page. If your business is able to offer users a great app, with enhanced user experience, having exciting and useful products, sales will automatically increase. The apps also give customers the ability to interact with your business on their convenient schedule for any touchpoint rather than waiting for any customer service agent to be available.
2. Customer engagement through personalized marketing
Businesses can identify user preferences based on their user profile data and locations. Enabling notifications from mobile app based on their preferences would give businesses a better opportunity to keep their users and customers engaged. They can also better engage with customers in real-time and develop strong and long-lasting relationships. This way it's easier to push notifications about your new services and products to your target audience. Personalization helps in better customer experiences and in turn, helps in fostering deeper relationships.
3. Retaining customers by mobile-based loyalty program
Physical loyalty cards are a thing of the past and managing them has become tedious for both the business as well as the users. A mobile-based loyalty program will enable customers to access the order history, points, special offers and rewards. Loyalty cards are digitally available for users and they need not carry anything other than mobile phones to avail loyalty bonuses; Businesses can also manage them through their POS. The promotional strategy involving businesses offering cashback and coupons to customers those who have been using their mobile app and mobile wallets are gaining momentum as it also offers safer payment methods.
4. On-demand services anytime anywhere
A mobile app is a convenient method for requesting services to the location where they are currently present. This is called the hyper-local delivery model and it can thrive better in the mobile-enabled environment. More than 90% of users of such a delivery model order their goods or services through mobile apps.
5. Mobile enhances convenience
The more businesses take care of customers' convenience and requirements, the higher are their chances of success. Mobile apps are enabling just that. Our lives are revolving around smartphones and it is always a better idea to utilize the benefits through mobile apps. The number of smartphone users has increased manifold and time spent on mobile devices as well as the purchases through mobile have also tremendously increased.
6. Easy to build and manage
Gone are the days when launching and maintaining a mobile app was considered a heavy investment. 'Do it yourself' mobile app platforms and easy to build workflows are already available in the market. Smaller Businesses can now enjoy all the features of a big corporate's mobile strategy at a very low cost.
Conclusion
If small businesses want to grow their brand, they have to remain connected and engaged with their customers and provide as much preferred information and convenience as much as possible. Having a mobile app offers several benefits that no other channel can match.
Develop your mobile strategy and get started today. Talk to our experts to know more.