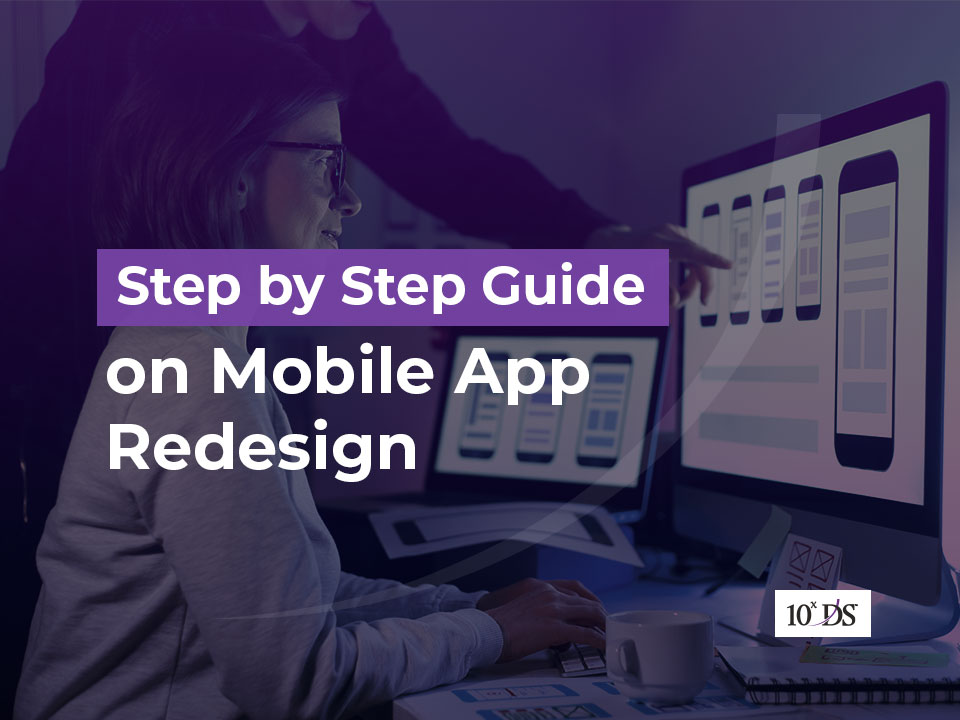 Step by Step Guide on Mobile App Redesign
Mobile Application redesign is often recommended due to several reasons, which can either be pre-planned or not. Most mobile app developers would want their app to bring maximum profit and perform well so that they bring excellent results to businesses.
However, this is easier said than done, as several mobile apps often tend to fade away after a while. If that is the case, then you would have failed to achieve the desired results with the mobile app.
One of the major reasons why mobile apps fade away is the launch of similar new apps. The arrival of new apps with advanced features from competitors is not good news because this will make it really hard for your existing mobile app to grab the attention of users. This is one of the reasons that encouraged several businesses to redesign their mobile app.
Guide on Redesigning Mobile Apps
As mentioned earlier, mobile apps are redesigned for several reasons that include low conversion rate, outdated design, app migration, complicated interface, company rebranding, and more. It does not matter what the reason is, you will need to come up with a proper plan to ensure effective mobile app design.
Let us have a look at some of the aspects you need to consider before you are redesigning your mobile applications.
1. Learn App Analytics
Analytics is one of the simplest ways through which you can track the growth of your application. Analytics allows you to keep track of the app performance along with helping you to understand negative impressions. You will be able to know the following aspects of your mobile app through analytics.
App activation rate
App drop-off rate
Active user ratio
Goal completion factors
User satisfaction
2. Check Out User Reviews
Feedback and user reviews play an integral role in making a mobile app successful and user oriented. Once you go through the user reviews, you will be able to understand what users are expecting from the application. You should take these factors into consideration when you are redesigning the mobile app.
3. Get Insights from Audience
Surveys and direct communication with the existing users of your mobile app will help you to get valuable insights. You can make use of online tools, which are proficient when it comes to accumulating opinions of users regarding a particular application or product. This tactic is sure to help you systematically redesign the mobile app.
4. Evaluate User Feedback and Implement Them
There are several instances, where app developers do not actually care about user feedback. However, most of them end up causing them to regret their decision, as they were not able to obtain the desired results that they were expecting from the mobile app.
Only users who are interested in your mobile app or are frequently using it will write reviews or share feedback, as they also want the app to get better. This makes it integral for mobile app developers to thoroughly evaluate user feedback when redesigning an app. They should also consider implementing a few suggestions, as it will surely do wonders for your mobile application.
5. Stay Up to Date With Competitors and Market Trends
Tight competition in the market has been one of the major reasons that have encouraged several mobile app developers to redesign their apps. If you are planning to redesign your mobile app, then you should try to understand why competitor apps have been gaining popularity among users.
You will need to keep track of the latest trends in the field of mobile app design. In addition, you should try to include some features or other aspects that have worked for your competitors into your mobile app during the resignation process.
6. Run a Test for the New Design
The search engine giant, Google usually tests their latest updates by sending them to a few communities. This trend is not just followed by Google, but also by several reputed app design companies in the world. The functionality of the mobile application must be checked before you make it live. If you have not followed this approach, it is high time to do this.
7. Fix The Bugs
There are chances to find bugs during the testing stage of the mobile application. If there are any bugs in the mobile app, then it is best to fix them before taking the app live. Fixing the bugs and errors will ensure a better user experience to mobile app users.
8. Wait for the Changes to Get Reflected
Most mobile app developers will be aware that the changes, which they have made to the app to fix bugs and other issues will not get reflected immediately. So, you should give some time for the changes to get reflected and absorbed into the existing functionality of the mobile application.
Conclusion
Mobile app redesigning will not just make your mobile app look good and meet user expectations, but it will also help you fill gaps in the existing mobile app design. App redesigning is not an easy process but implementing the above-mentioned suggestions will simplify the process and guarantee better results.
Develop your own mobile app strategy and get started today. Talk to our experts to know more mobile application development process and optimization.