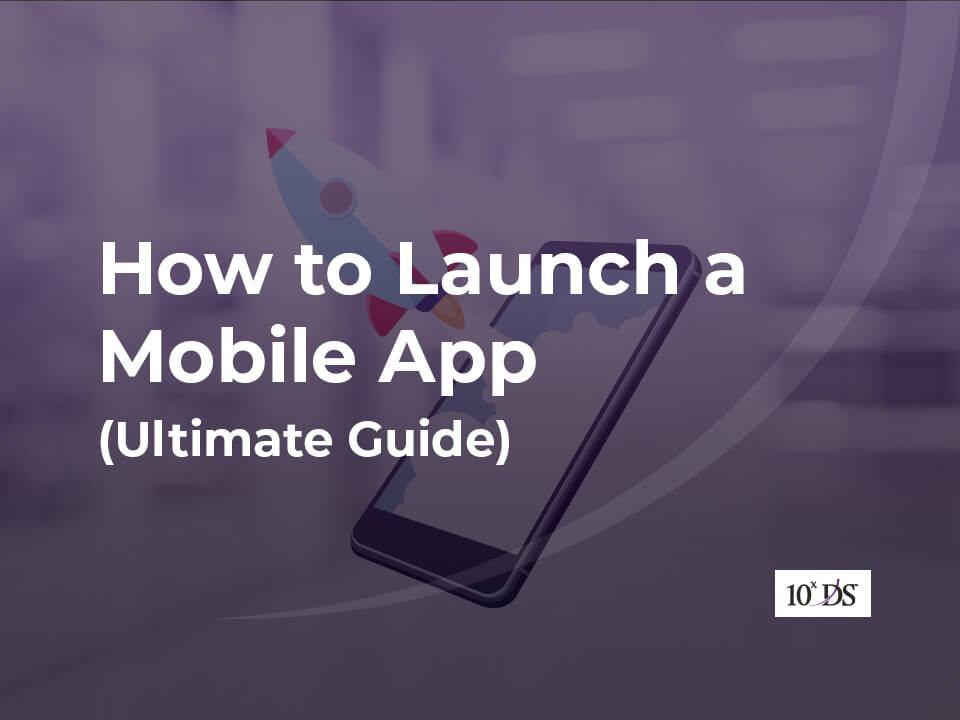 How to Launch a Mobile App (Ultimate Guide)
The former CEO of AndroidApps and AppVee, Alex Ahlund recently said that the average cost to develop a mobile application is around 6,453 dollars. He also added that the cost of mobile application development may even increase to 150,000 dollars based on the complexity of the application. It is evident that developing a mobile app can take a considerable amount of effort and time. So, it is integral to orchestrate a proper launch plan for the mobile app so as to reap all the intended benefits.
The effort and resources dedicated to developing a user-friendly and excellent mobile application will go to waste if you fail to come with a proper launch plan. That said, launching your mobile app does not mean your work is completed. In fact, it has only just begun.
You will need to make the mobile app engaging, useful, or it should have other qualities that will make users revisit the app again and again.
Here's an ultimate guide on how to launch a mobile app that may help you to make your mobile app a huge success among your targeted audience.
1. Conduct Thorough Market Research
The number of applications that are available on the Apple Store was estimated to be around 1,800,000 in January 2020. As mentioned, these are the total apps available just on the Apple Store, which means that thousands and thousands of Android apps are available on Windows and Google app stores.
So, you will be facing tough competition from several others, which is why you should spend a considerable amount of time on market research before launching an app. It is important to check what are the popular applications in your niche and what these apps are lacking. This will help you gain valuable insights that will help you to easily know the market along with understanding what audiences are looking for.
2. Cross-Platform Development
Sticking with just a single platform (iOS or Android) is not enough if you want your mobile app to be successful. You will need to ensure that your mobile application is available across multiple platforms because it will help you expand the reach.
Cross-platform development will not just help you to boost the reach, but it will also be cost-effective in the long run. This is true especially when you are using a top-rated IDE (Integrated Development Environment) software to accelerate the mobile app development process. The software will allow you to easily create the web browser version of the mobile app, which will ensure that the app is available across different platforms.
3. Leverage The Power Of Social Media Platforms
You will need to create accounts on all popular social media platforms like Facebook, Instagram, Twitter, and more. Once your mobile app is launched, you can use these social media accounts to generate interest among social media users. If you are able to engage users and tell them what makes your app unique or how it can benefit them, it may result in early sign-ups.
Another important thing you need to do after launching your mobile app is to change the link in the bio of all social media accounts and replace them with a link to the app store. You need to remember that your goal is not gaining website traffic, instead, it is to get users to download and try the app.
4. Create Informative And Relevant Content
You should spend some time before launching the mobile app to create informative and relevant content. Giving users a clear idea of how to use your mobile app is one of the contents that you will need to create. You should also create blog posts, social media content, press releases, email marketing copy, and web copy content about your mobile app.
You can easily pre-schedule all these contents and publish them on the launch day of your app. That said, you could also regularly respond to the questions, doubts, and concerns of users on social media. This will help your brand to build trust among social media users.
5. Optimize Mobile App
You should not confuse SEO (Search Engine Optimization) and ASO (App Store Optimization). They are both important, but you will need to put more focus on ASO to make your app get discovered within the app stores. There are a number of excellent app store optimization strategies like including keywords in the title of the mobile app.
When you are submitting your mobile app to app stores, you will need to fill out the relevant categories. This will make it easier for users who are filtering through categories to see your app.
Conclusion
Developing a user-friendly and excellent mobile app is not enough if you want it to be successful. You will need to work on a launch plan and ensure that you are following the best practices, which will draw users to your mobile application.
Talk to our experts to know more on mobile application development and how to launch your app.