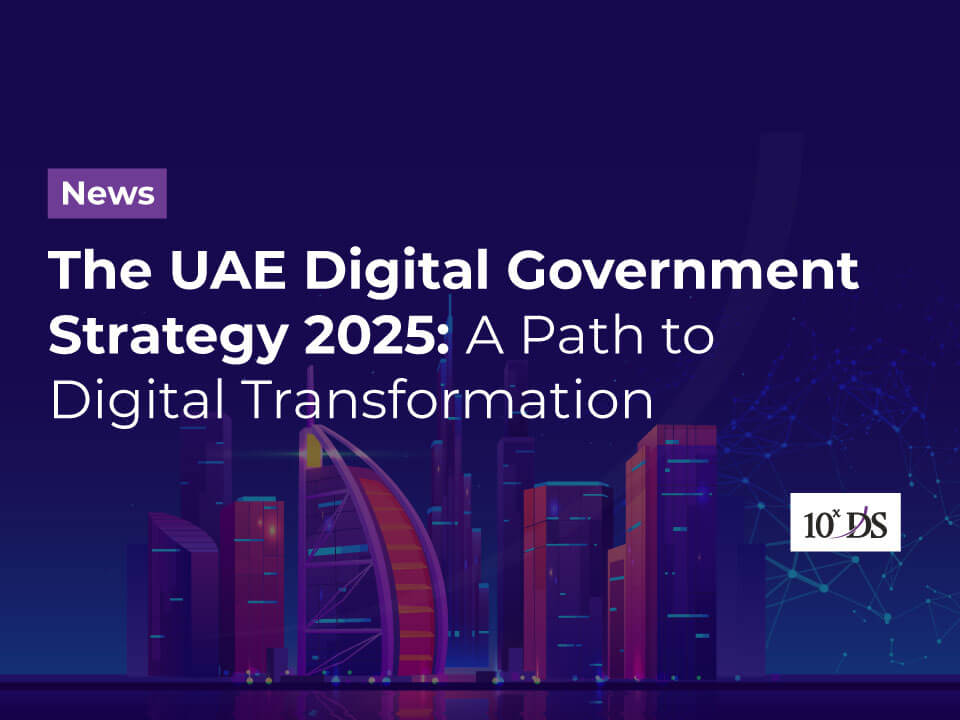 The UAE Digital Government Strategy 2025: A Path to Digital Transformation
UAE is considered one of the fastest growing countries in the world. It has transformed itself into a global business hub with many companies locating offices here. It is also considered one of the most digitally advanced countries in the Arab world. The country's continuous developments and increasing adoption of digital strategies in various projects have improved its ranking in digital competitiveness. As Artificial Intelligence, Automation, Analytics, among others continue to play an important role in the way economics operate, UAE has been stepping up its game in digital transformation.
UAE Digital Government Strategy 2025
The UAE's National Digital Transformation Committee has developed a digital government strategy aiming to provide all its citizens with a fast internet connection and a secure digital infrastructure by 2025. The new UAE's National Digital Government Strategy is drafted in eight dimensions.
The eight dimensions are:  
Leaving no one behind
Resilient
Fit for the digital age
User-driven
Digital by design
Data-driven
Open by default
Proactiveness.
The UAE Government is taking several initiatives to modernize government agencies by improving the efficiency of government services and customer service. The purpose of the UAE digital strategy is to merge digital aspects into overall government strategies. To achieve the UAE's strategic digital government vision, all structures, capacities and opportunities have to be integrated on a national level.
The strategy can help in ensuring a world class digital infrastructure for the country as well as providing a unified digital platform. Based on the needs of the customers it can also provide integrated, easy, and fast digital services. Ultimately, it can improve the digital skills and capabilities of the population and raise the efficiency of government work. This digital strategy can help the country in achieving its ambitious growth plan in the next decade.