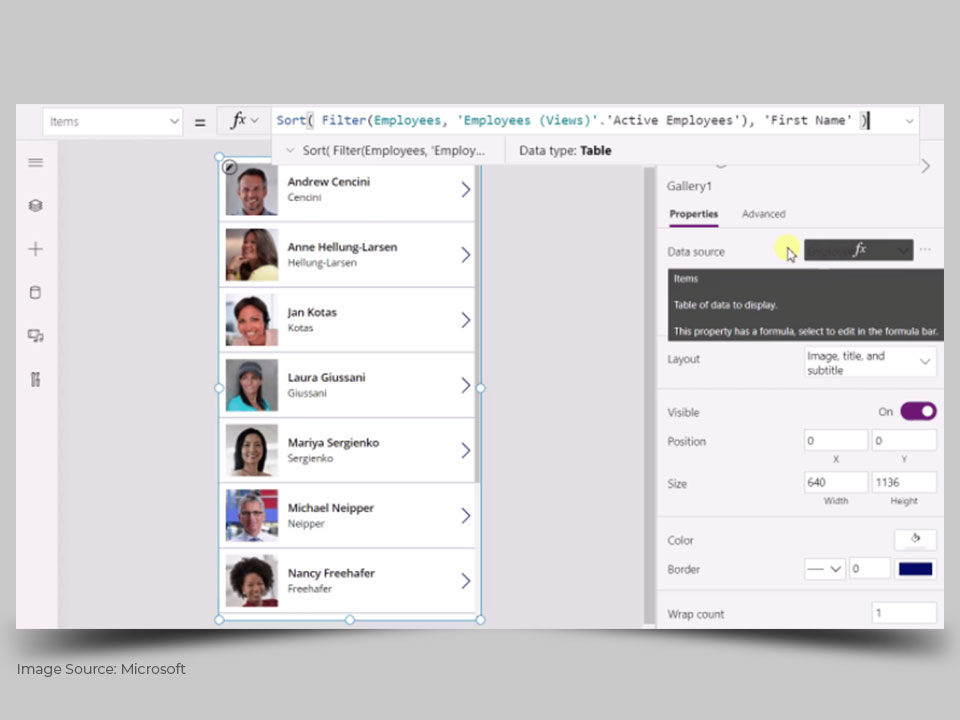 Microsoft introduces a low-code programming language for everyone – Microsoft Power Fx
The leading technology company, Microsoft Corporation, recently introduced the latest member of the Microsoft Power Platform family: Microsoft Power Fx. It is an Open-Source formula language specifically for low code that's based on Microsoft Excel.
Microsoft believes that Power Fx can prove to be really exciting for programmers especially because its Open Source, based on Microsoft Excel and also due to the fact that it is built for low code. By open-sourcing Power Fx, Microsoft intends to make the language available for open contribution by the broader community on GitHub. Since its based-on Microsoft Excel, Power Fx offers a wide range of people to leverage skills they already know to low code solutions using the familiar formulas used by millions of users. Microsoft will soon be extending the use of Power Fx across Power Platform, enabling everyone to get started with low code tools.
Microsoft explains the reason why low-code platform needs a language, saying that in many real-world solutions there is a need for a layer of logic that goes beyond what is practical to drag and drop. Since Power Fx is rooted in Excel, it offers the exact syntax to millions of users and it can make it easy for users to solve everyday problems better.
Microsoft believes, Power Fx has the ability to significantly amplify the impact of developers and by offering citizen developers a familiar and approachable way to express logic, Microsoft can help expand the range of people building sophisticated solutions.
About Microsoft
Microsoft Corporation is a leading multinational technology company involved in developing, manufacturing, providing licenses, support services, and selling computer software, consumer electronics, personal computers, and other related services. Microsoft Power Platform offers a range of powerful applications such as PowerApps, PowerBI, Power Automate and other such apps, providing quick and easy ways to app building and gaining data insights.
10xDS Power Platform CoE (Centre of Excellence) drive initiatives within the organization and to clients, combining the unparalleled breadth of Microsoft services and the strong intent of 10xDS to embrace and excel in the low code platform meant to democratize digital transformation.