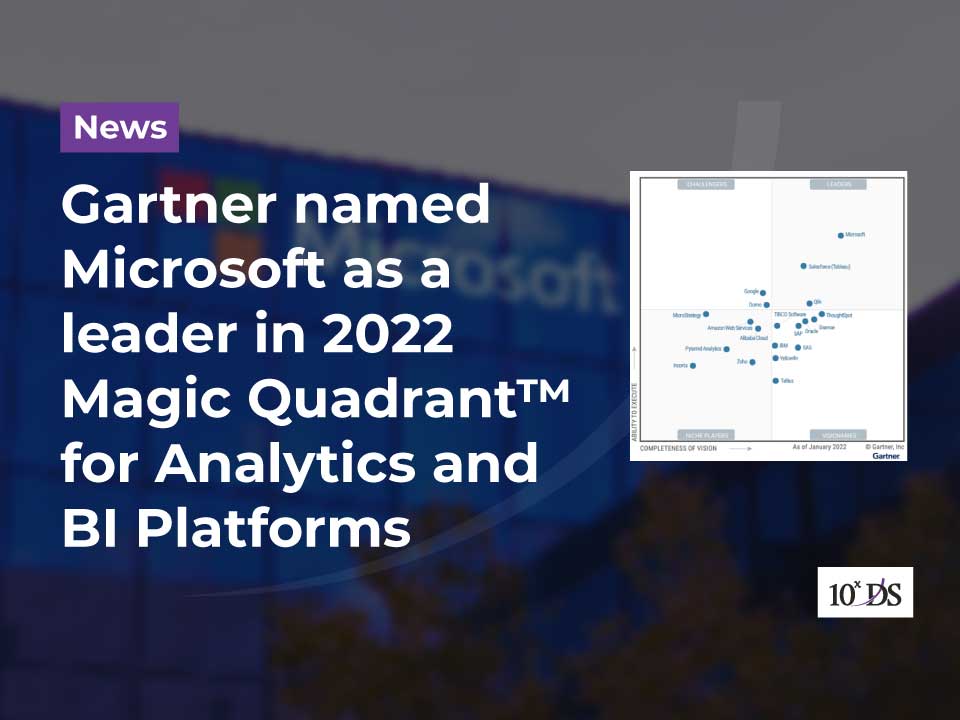 Gartner named Microsoft as a leader in 2022 Magic Quadrant™ for Analytics and BI Platforms
The leading research firm Gartner has recognized Microsoft as a Magic Quadrant Leader in analytics and business intelligence platforms for the 15th consecutive year.
According to Gartner, "Analytics and business intelligence (ABI) platforms enable less technical users, including businesspeople, to model, analyze, explore, share and manage data, and collaborate and share findings, enabled by IT and augmented by artificial intelligence (AI)."
There's been a huge increase in the number of users using ABI Platforms compared to the past decade. The effect of the pandemic has resulted in the growing use of analytic cases. In turn, this has also resulted in making prices more accessible.
In this report, Gartner considered several different functionalities, assessed them closely and separated each vendor into four categories: leaders, challengers, visionaries, and niche players.
Microsoft has achieved a wider market reach through its Office 365 services. Gartner praised Microsoft Power BI, the data visualization platform for offering its alignment with Office 365, Teams, and Azure Synapse. This year, Microsoft is aiming to make Power BI the centre for data and analytics in organizations.
Power BI does not compromise on its quality while maintaining an affordable pricing. The Power BI cloud service has many functional capabilities, which include augmented analytics and automated ML (autoML) capabilities and more. Power Apps and Power Automate can be integrated in Power BI dashboards to drive business values. The Power BI Premium supports AI Powered services such as text, sentiment and image analytics.  Although, the Microsoft Power BI on-premises solution lacks significant functionalities compared to the cloud version.
These wide ranges of features have helped Microsoft gain an upper hand over its competitors and have enabled the technology company to consolidate its position as the prime leader in the market.