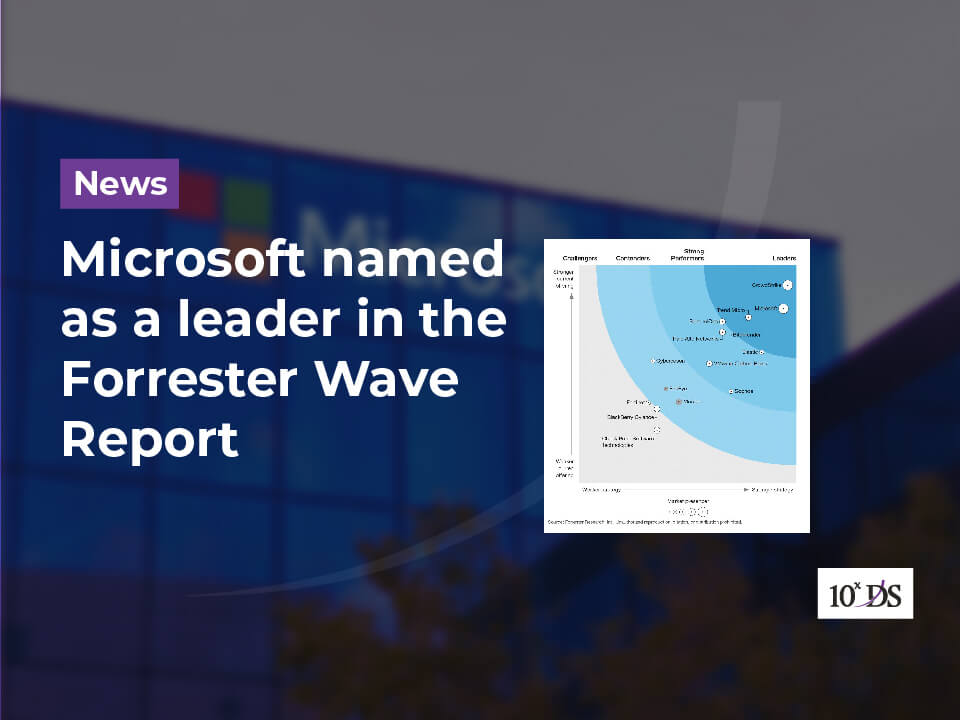 Forrester named Microsoft as "Leader" in 2022 Enterprise Detection and Response Wave™ report
Forrester named Microsoft as "Leader" in 2022 Enterprise Detection and Response Wave™ report Microsoft has been named as a leader in the Forrester Wave: Enterprise Detection and Response, Q1 2022. The company has topped in the strategy category and strength of the current offering category. As per the assessment, Microsoft Defender for endpoint, a cloud-powered endpoint security solution, bagged the top spot in 15 separate criteria including endpoint telemetry, investigation capabilities, threat hunting capabilities, user experience, product vision, and innovation roadmap.  
Microsoft Defender for Endpoint is an agentless, cloud-powered endpoint security solution that protects the operating systems against ransomware, file-less malware, and other sophisticated attacks.  
Allie Mellen, the analyst writes in the report," Microsoft has made itself a powerhouse in security innovation and EDR. Microsoft has a vision to protect all endpoints through a combination of prevention, detection, and auto-remediation."  
Microsoft is the only vendor to be recognized as a Leader in the Forrester Wave report. As per the company, the credit for the success goes to their dedicated focus on strengthening defenders through world-class threat intelligence. Moreover, Microsoft also believes that its top-class capabilities dissolve boundaries between previously disparate security solutions and tools to provide Integrated Security and Event Management (SIEM) and extended detection and response (XDR).  
Often Endpoints are the real targets for advanced and complex cyberattacks. But Microsoft's Defender for endpoint helps security teams to detect and remove threats by giving a clear picture of both endpoint information and also signals from identity, cloud applications, and email. It also monitors Microsoft and third-party software vulnerabilities and security configuration issues. With this solution, companies can understand exactly what happened in an attack and in what order.  
This recognition has benefitted Microsoft to provide customers with an effective and comprehensive security solution. Microsoft will also be investing USD20 Billion to deliver product excellence, innovation, and cutting-edge technology for the next five years to their clients.