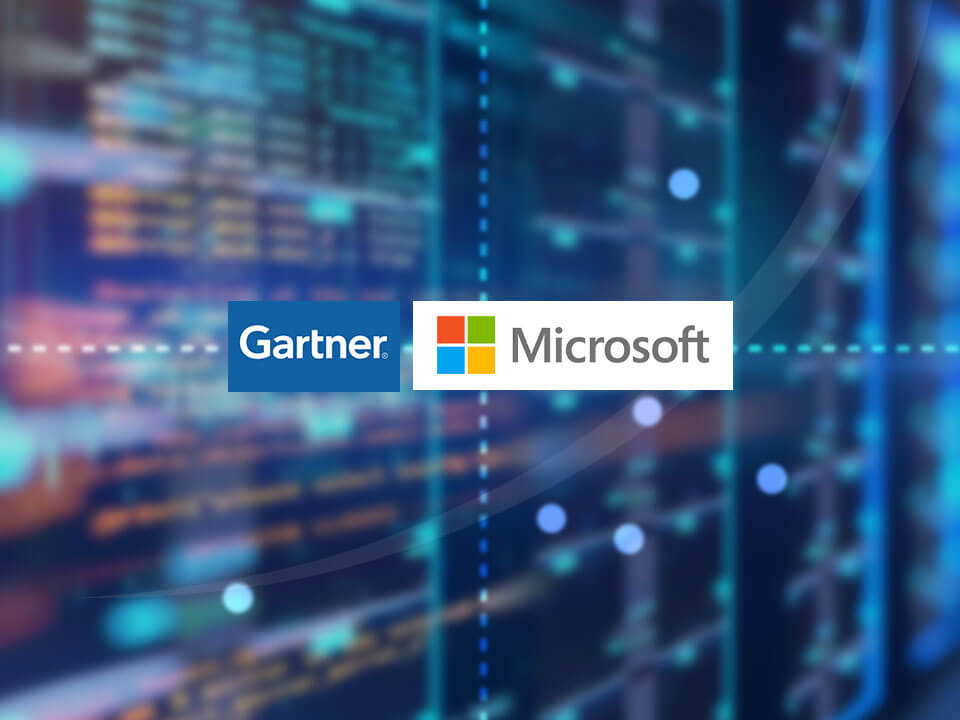 Gartner's Magic Quadrant for Enterprise Low-Code Application Platforms Lists Microsoft as a Leader
Gartner has listed Microsoft as a Leader in its 2020 Magic Quadrant for Enterprise Low-Code Application Platforms. Microsoft has bagged this position for the second time in a row now.
Microsoft is at the forefront of enterprise digital transformation, helping businesses to "reimagine how you bring together people, data and processes to create value for your customers and maintain a competitive advantage in a digital-first world." The research and advisory firm, Gartner found that Microsoft excelled in delivering high-productivity and multifunction capabilities to enterprises across different departments with its innovative solutions.
Gartner evaluated around 18 low-code application platform (LCAP) providers to see how they are helping IT leaders in dealing with their growing challenges around application delivery. LCAPs help to improve the ways in which enterprise applications can be delivered by providing broader capabilities in business automation but with a smaller or less-specialized team of developers. According to Gartner's reports, "By 2023, over 50% of medium to large enterprises will have adopted an LCAP as one of their strategic application platforms."
Microsoft's Solution for Enterprise Low-Code Application Platform
In the LCAP sector, Microsoft offers Power Apps, which cover entitlements for Microsoft Power Automate and the Common Data Service. Collectively, they form an essential part of the Microsoft Power Platform, which also includes Microsoft Power BI for business analytics and Microsoft Power Virtual Agents for low-code chatbots. Gartner found that "Microsoft enables fusion teams with no-code and advanced pro developer capabilities." This means that anyone with basic IT knowledge can make use of the Microsoft Power Platform to transform the existing business operations.
Gartner says that one of the key 'Strengths' of Microsoft is that they provide a simple design-time tool in Power Apps, which employs a drag-and-drop approach and can be easily used for designing canvas apps. It also has an expression language that feels much like using Microsoft Excel, making it ideal for non-technical developers and business units. Alongside that, Microsoft Power Automate offers business logic and integrations to make innovations simpler for enterprises while keeping the costs in check.
Microsoft Power Apps and Common Data Service also have a rich set of APIs and OData endpoints, which allow users to execute full create, read, update, and delete (CRUD) operations on any kind of data to support integration with third-party iPaaS. It includes over 300 data connectors, which cover cloud-service database connectors like Azure Cosmos DB, Azure SQL, Amazon Redshift, as well as cloud-hosted versions of the on-site systems.
The research and advisory pioneer also found that Microsoft allows superior room for innovation with its ready-to-use AI models. With that, developers can integrate powerful AI capabilities in their apps and workflows without having to configure and/or train a model from scratch. Prebuilt AI-ready models by Microsoft allow developers to perform simple day-to-day tasks without any manual intervention, such as extracting text from images, categorizing text, identifying languages, extracting specific elements from text, and carrying out other key phrase extraction and sentiment analysis tasks.
LCAPs to Accelerate Digital Transformation
An LCAP uses model-driven or visual development paradigms, which are supported by an expression language and/or scripting to deal with specific use cases. As these platforms are managed by the vendor alongside other business process management solutions, LCAP can successfully facilitate improved application development productivity without requiring any deep skill-sets or technical know-how from the developers.
According to Gartner, "An LCAP is an application platform that supports rapid application development, deployment, execution, and management using declarative, high-level programming abstractions such as model-driven and metadata-based programming languages, and one-step deployments. LCAPs provide and support user interfaces (UIs), business processes, and data services." These solutions can boost digital transformation significantly.
Alongside Microsoft, the other Leaders in Gartner's 2020 Magic Quadrant for Enterprise Low-Code Application Platforms include Appian, OutSystems, Salesforce, ServiceNow, and Mendix (a subsidiary of Siemens).
Talk to our experts
to learn how to get started with Microsoft Power Apps to optimize your business processes.