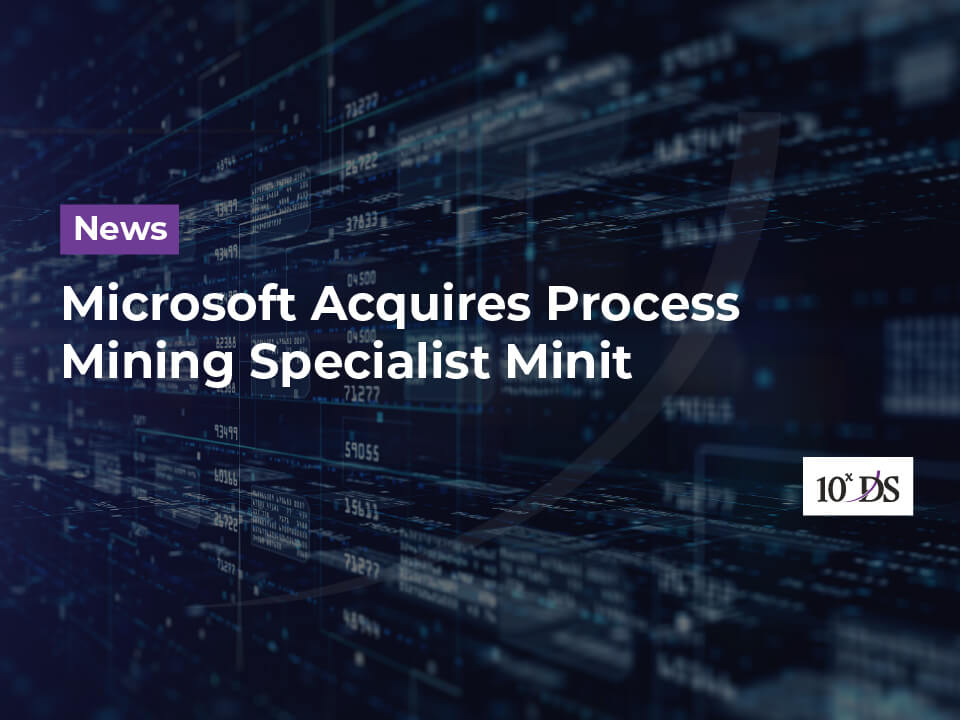 Microsoft acquires process mining specialist Minit
Microsoft has acquired Minit, a leader in process mining technology and solutions, for an undisclosed sum to explore better opportunities in the automation market.
Minit originally started its operations in Slovakia but now it is headquartered in Amsterdam, with other offices in New York and London. They develop process mining solutions to help organizations uncover opportunities for continuous process improvement and enhanced operational efficiency.
Process Mining is at the core of every digital transformation initiative. Microsoft believes that Minit's Process Mining technology empowers businesses to run processes smoothly, helping customers to digitally transform and drive operational excellence.
According to the statement written by Justin Graham, Microsoft's general manager of process insights, "Minit currently enables businesses to transform the way they analyze, monitor and optimize their processes. Minit's solutions have helped businesses gain deep insights into how processes run, uncover root causes of operational challenges and help mitigate undesired process outcomes."
With this acquisition, customers will be able to get a clear understanding of what operations look like in reality. It can further drive process standardization and ensures compliance at every step.
In a statement, Minit CEO James Dening mentioned, " We are looking forward to what it means to become part of an industry leader like Microsoft and what that brings us – how we can use that scale and excellence to continue to deliver great solutions to our customers."
Microsoft aims to help enterprises optimize their business processes by bringing data and execution together to unlock powerful insights.
About Minit
Minit offers a Process Mining solution helping businesses transform the way they analyze, monitor, and optimize their processes. The company's process intelligence technology enables Process owners, Analysts & Consultants to make better data-based decisions. The company caters to enterprises from a wide range of sectors including Banking, Insurance, Logistics, and other sectors.