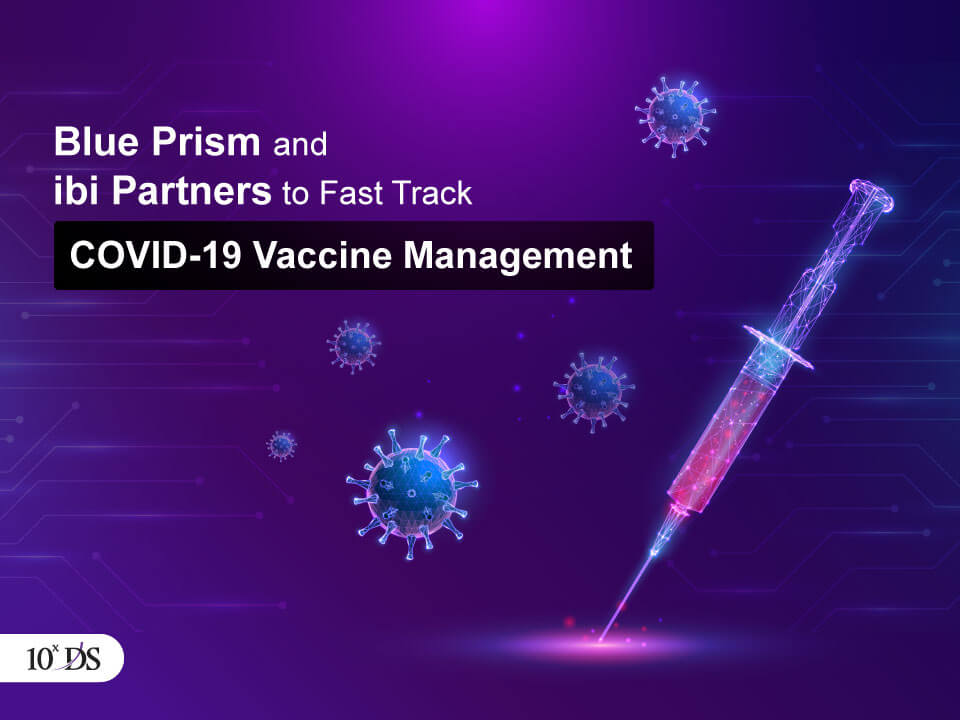 Blue Prism and ibi Partners to Fast Track COVID-19 Vaccine Management
Information Builders (ibi) and Blue Prism recently announced that the two companies will be entering into a partnership. The primary goal of the recently announced partnership is to offer a secure and automated solution to fast-track vaccine management for Covid19.
The collaboration between the two parties will surely maximize the benefit of augmented data and intelligent automation. This will in turn offer healthcare providers the intelligence required to make complex decisions a lot faster.
The Chief Partner Strategic Officer of Blue Prism, Linda Dotts stated that healthcare providers will be planning complex logistical processes of Covid19 vaccine management. She also added that the recent increase in the number of Covid19 cases calls the need for a solution that will enable organizations to efficiently manage the process.
Enhanced by the data and analytics platform of ibi, the digital workforce of Blue Prism will be able to easily and quickly gather data. This will allow the companies to help healthcare providers track, register, order, and distribute Covid19 vaccines without any hassles.
It is evident that the joint solution offered by the companies will be combining real-time public health data with supply chain information from healthcare organizations, manufacturers, and distributors. It will be displayed by using situation awareness dashboards that come with actionable and visualized insights, which will be available to both non-technical and technical users.
The solution offered by Blue Prism and ibi allows dashboards to support a number of things and some of the important ones are listed below.
Vaccination tracking that will make it possible to quickly and easily manage Covid19 vaccines and shipments reliably.
Personnel distribution that will guarantee effective and efficient action by epidemiologists, healthcare workers, and the military.
Digital registration, which will orchestrate an efficient mobile vaccine registration process.
The dashboard will also offer ready-to-act and data-driven insights on hospital capacity, mortality rates, adverse reaction, and local disease outbreaks.
The dashboard also offers real-time analysis along with predictive analysis, which integrates fully with John Hopkins University, NIH, and HHS.
One of the salient features of the dashboard is that it offers support to the management and oversight of Covid19 vaccine distribution and logistics.
The innovative solution developed by both companies will surely make it easy to distribute personnel, use AI-enabled intelligent automation, and to connect with first responders. The use of intelligent automation that is equipped with AI will make real-time dashboard monitoring possible for organizations.
The senior director at ibi, Cathy Sorsby believes that the combination of the intelligent digital workforce of Blue Prism and the advanced data and analytics technology of their company will make a huge difference to healthcare institutes in times of the pandemic.
About Blue Prism
Blue Prism is a multinational software corporation based out of the UK who are primarily in the field of Robotic Process Automation. Blue Prism has been helping the community with its Covid19 Response Program. Their recent partnership with ibi is focused on offering a secure and automated solution to fast-track Covid19 vaccine management.