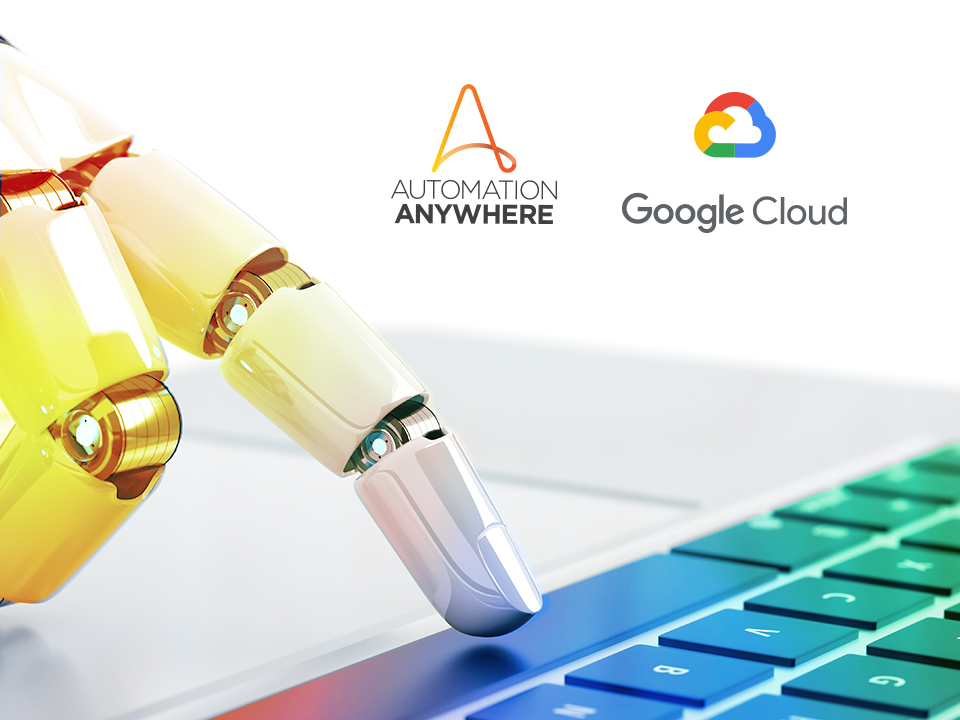 Automation Anywhere and Google Cloud Partner to automate business processes for Enterprises
Automation Anywhere, a leader in robotic process automation (RPA), and Google Cloud recently announced a strategic multi-year partnership to cater to the growing demand and need of enterprises worldwide for adopting intelligent automation solutions. This collaboration will help to accelerate intelligent automation adoption with enterprises on a global scale.
With this agreement, Automation Anywhere Automation 360, the cloud-native, web-based automation platform will be available on Google Cloud, its primary cloud provider. In turn, the two enterprises will mutually develop AI- and RPA-powered solutions, bringing Automation Anywhere's RPA capabilities to several Google products. Moreover, Automation Anywhere solutions will also be available in Google Marketplace making it deployable across cloud, hybrid, and on-premises environments, and offering users the convenience of having a single view and management pane across all assets and environments.
With Google Cloud integrating Automation Anywhere's RPA capabilities into their services such as Apigee, Appsheet, and AI Platform, users will be able to scale automation leveraging API management, low- or no-code development, or the development of ML workflows.
Together, this collaboration will help create automation-powered products and services streamlining industry-specific applications and processes, focusing on industries such as financial services, healthcare, life sciences, supply chains, telecom, retail, among others.
About Automation Anywhere
The global leader in the field of RPA, Automation Anywhere greatly focuses on helping customers to automate crucial, daily, and end-to-end business tasks by offering innovative and intelligent software bots. Manual and repetitive tasks that require a great deal of time and effort will be performed by the AI-powered digital workers which result in improved productivity and better customer experience.
About Google Cloud
Google Cloud offers leading infrastructure and platform capabilities to organizations, leveraging their physical assets such as computers, hard disk drives, and virtual resources, such as virtual machines (VMs), that are contained in their data centers located worldwide. Google's state-of-the-art technologies help enterprises operate more efficiently, catering to the changing needs, gearing themselves up for the future.