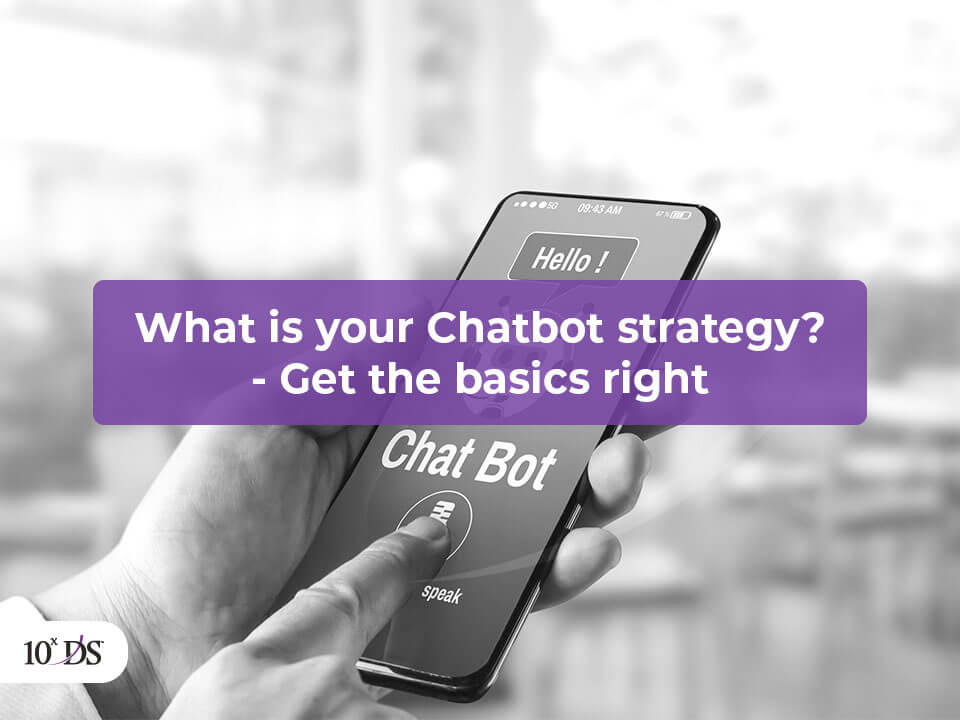 What is your Chatbot strategy? Get the basics right
Automated communication is one of the most important applications of Artificial Intelligence. Organizations, realizing the benefits of being connected with their customers, are increasingly adopting chatbots to better interact with potential customers and website visitors.
Gartner predicted that by 2020, customers will manage 85% of their enterprise relationships without interacting with a human. However, many organizations are still stuck at mere FAQ chatbot and not able to realize the potential chatbots are capable of or some chatbots are simply not meeting expectations.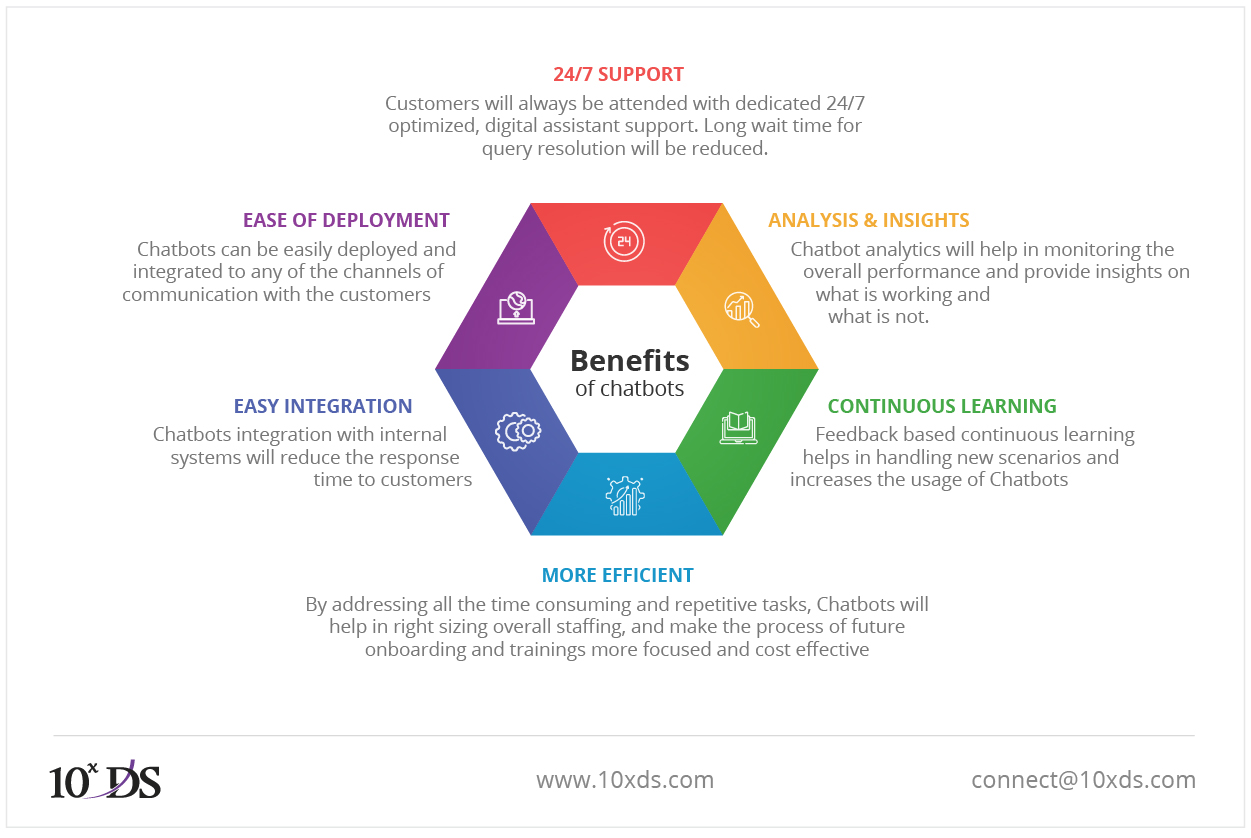 In this blog, we will discuss a few guidelines as to how to get the chatbot strategy in place.
1. Defining goals and KPIs to achieve
The foremost thing to do is defining goals. Generating leads, supporting existing customers on queries, or automating backend functions or simply giving product information, chatbots can service all these but organizations need to be crystal clear on what they want to achieve now and also in the future.
2. Envisioning a Roadmap
Organizations may want to start with an FAQ chatbot if the processes and ERPs are yet to be standardized. However, it would be beneficial to consider integrating with ERPs once streamlines so that queries of customers can be responded to in quick time. This will also free up the helpdesk team as queries need not be handed off to them for further processing. For example, a customer checking about their claim's status to an insurance chatbot gets the status accurately since the BOT can check it directly with the ERP after getting the necessary identification completed by the customer.  Since the chatbot platforms are continuously evolving, organizations should consider enabling newer features that are yet to come in their chatbot roadmap. This roadmap also needs to consider the channels that organizations should include Website, Mobile App, Facebook, Whatsapp, among others. Proof of Concept (PoC) also can be a preferred route for organizations to test the waters before investing in a complete project.
3. Selecting a chatbot platforms
It is important to consider whether the organization's goals and the roadmap is aligned with chatbot features and support requirements and here are few pointers to consider while evaluating tools available in the market are:
Personalized experience for customers
Timely, contextual, and engaging conversations in natural language
Designs to create greater user experiences
Integrations with internal systems and security aspects
Hand-off points to human agents
Machine learning aspects for chatbots to improve based on feedbacks over a time
4. Implementing and Sustaining
Laying out the vision for each implementation project in the roadmap is of utmost importance along with defining the success metrics for the project. Based on this, the project team designs and develops conversations, workflows, User Interface and NLU layer. Acceptance testing is an important factor along with a clear guideline for support aspects that may include language enhancements on the go.
Conclusion
Deploying chatbots that can deliver great experiences is not an easy task and need well laid out plans and actions. 10xDS recently entered into a strategic partnership with leading Conversational AI solutions provider Yellow Messenger to deliver chatbot solutions and build rich conversational experiences for its global customers.
Talks to our experts to get started with building a strategy, roadmap and to implement chatbots for you to create a great conversational experience for your customers!