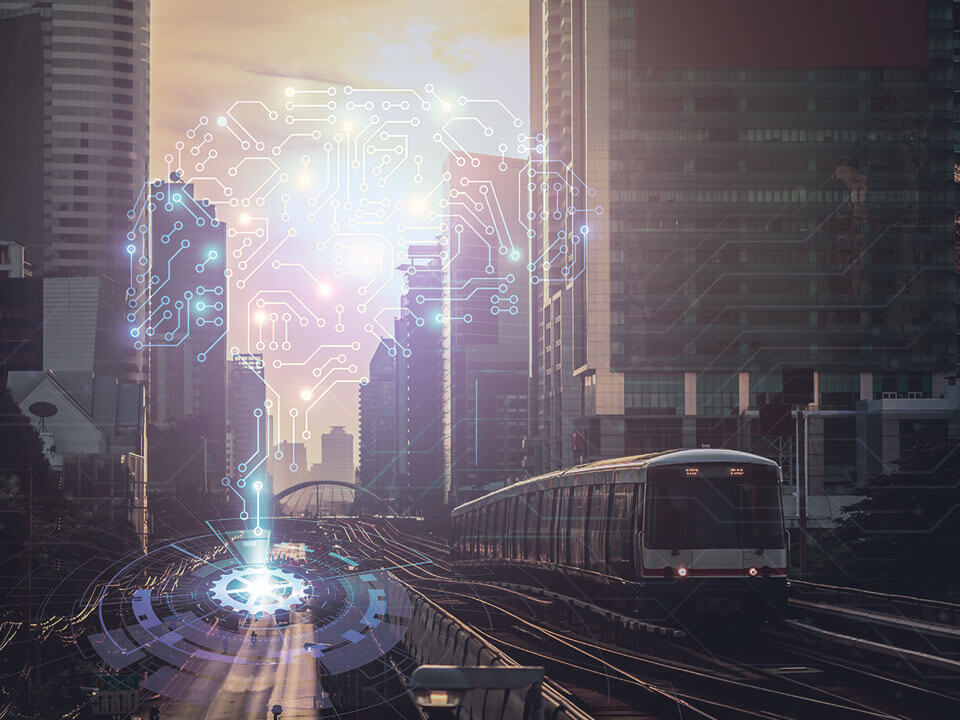 5 Operational Hacks for Government Agencies with RPA
Robotic Process Automation has made huge inroads into the business sphere where key players from across sectors, such as BFSI, Retail, Healthcare, Energy, and others have deployed armies of software robots to effortlessly handle some of the high-volume, repetitive and rule-based tasks. It's not just the private and corporate sector that can enjoy the possibilities of RPA. The government and public service sector has several operational areas that can be automated significantly with RPA. Employees serving these redundant job roles can be utilized for more high value citizen service activities. So, what are these areas where RPA can drive value in the government sector? Let's explore the top five ones.
1. Document Processing
A typical government office must be processing thousands of documents daily. These documents would cover various citizen service information including filled forms that would have to be recorded in digital systems, files that need to be approved after verifying information submitted with them and such other processing. These tasks often take hours of manual work involving dozens of staff across departments. With RPA, routine document processing practices can be automated after software bots are configured with the rules and compliance requirements for such official documents for processing.
Read: 5 Real-World Cognitive Automation Solutions for Document Processing
2. Citizen Helpdesk
Intelligent software bots can help citizens understand complex formalities and policies while they are in the process of applying for various public services or benefits. A typical example would be an RPA bot guiding a citizen for filling a web form step by step ensuring that he or she provides all the necessary information in the prescribed format to avoid rejection of the application during processing. With RPA bots, government agencies can set up digital kiosks at their premises where people can walk in and key in the necessary information which would then be validated by the bots and only the exact information required will be sent for further stages.
3. Public Information System Management
A typical government office call center receives hundreds of calls every day and these calls may be pertaining to multiple requests from citizens across the state or even the entire nation. They might be calling in to check about status of some application, seek information related to services they are eligible or any other benefit scheme that is applicable to their geography. Using an RPA software, call center agents can be provided with easy to use information about all public services that can be provided to a caller by automatically mapping their mobile number to their respective information database. Before a human agent picks up the call, he or she will get a comprehensive report about the caller and their potential queries related to applications or information on services which they are eligible. This will ensure that calls become shorter and more informative and ultimately help in serving more people every day.
4. Fraud Detection
Government departments often engage in activities that provide financial support to citizens based on their needs such as healthcare support, infrastructure and social security support, and others. These financial grants are provided after a long sequence of document processing, validations, and verifications. These repetitive yet labor-intense tasks are often susceptible to fraudulent interventions. Combining RPA with intelligent fraud detection algorithms, agencies can eliminate the threat of fraudulent interventions or tampering while at the same time automate processes leading to faster service for citizens. When a fraudulent activity or pattern is detected, an RPA bot could be triggered to perform necessary threat elimination and reporting processes instantly and could save considerable efforts and time.
5. Audits
Every year, government agencies release thousands of reports publishing their compliance to service level rules and policies while administering civil services to citizens. This process, however, requires a comprehensive audit of heaps of information across documents. RPA bots can be deployed to assist employees with speedy audits. They can verify compliance and enter statistical data into visualization tools much faster and with reduced errors than human agents could. This will help to reduce time for audits and at the same time improve service quality as service records would be audited with greater scrutiny.
Read: Redesign Audit with Intelligent Automation
Conclusion
RPA has the potential to transform the way several public services are administered. As illustrated here, there is immense scope for improving efficiency, reducing processing time and assisting staff at multiple levels to deliver valuable services to citizens. Combined with artificial intelligence and connected systems, the future of government services is in the right direction for digital transformation.
Want to gain further insights into our RPA and Intelligent Automation services? Talk to our Experts!