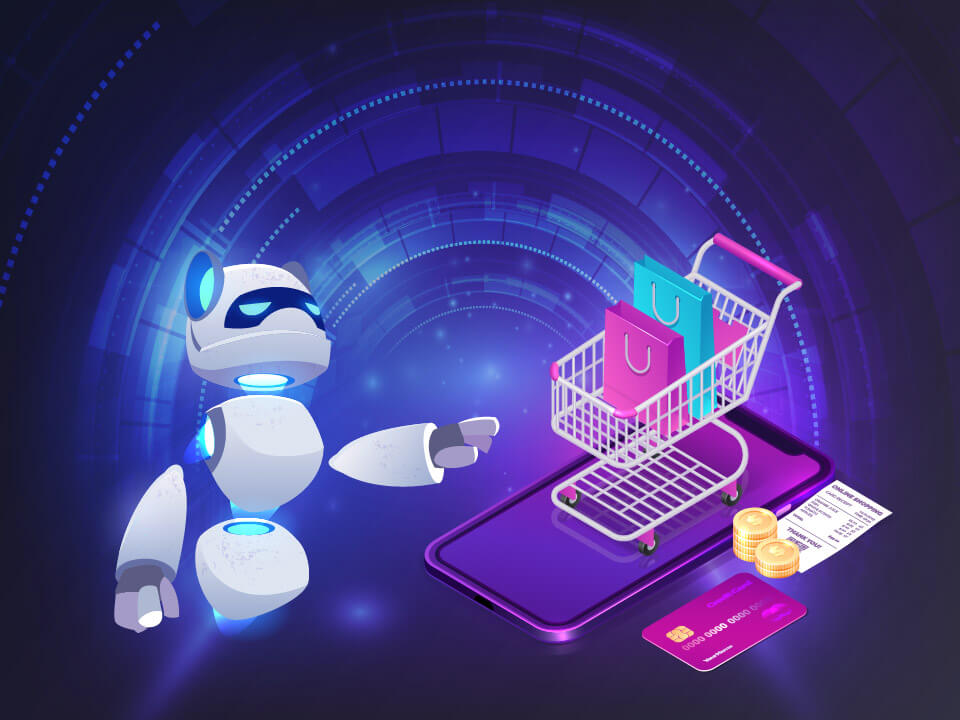 The Concept of Future Store: 8 Real-World Automation Use Cases in Retail Sector
Retail sector is changing every second; with e-commerce platforms and new entrants in the markets, retailers are finding it difficult to stay relevant in front of the consumers. There is a huge mismatch between consumer expectations and what retailers can offer. Some of the factors contributing to this imbalance are:
Many options available across hundreds of brands
Difficulty in meeting customer expectations for a seamless buying experience
Staying relevant and sustainable is becoming increasingly tough
Supply chain disruption due to increasing pressure of faster delivery
Siloed Infrastructure for retailers
Technologies exist but don't work together
Rising production costs
Uncertain labour availability
With the emergence of exponential technologies such as Robotic Process Automation (RPA), Artificial Intelligence and Analytics, we are witnessing a paradigm shift affecting business processes today. These technologies are creating the Future Store that exceeds customer expectations. On a closer look, we found many areas for intelligent automation in Order Management, Payments, Transportation, Warehousing & Inventory, Supplier Management, Risk Management, Procurement, Data Monitoring, Reverse logistics, Claims, Scorecards and Store Operations and other such processes.
Let's have a look at some interesting automation, analytics & AI use cases in the retail sector:
1. Loyalty recognition – AI Assisted
Customers expect special treatment and if they are a regular buyer, they expect the store to treat them in a superior way. How can Retail stores live up to the expectations of customers? Artificial Intelligence (AI) is the answer. AI enabled cameras could alert or notify the frontline staff when they see a regular customer in the store premises and quickly enable them with the details of the purchase history so that they can personally connect and help the customers.
2. Cash & Credit reconciliation – BOT enabled
With many stores in operations at various locations, cash and credit reconciliation at the close of business hours can be a tedious task. Even though the store management systems may be of use to a certain extend, reconciling individual cash and receipts in the cash register and summarizing them are to be done with human intervention. To segregate and reconcile the amount of receipts by cash, cheque, coupon, and credit cards need dedicated accounting personnel at disposal. But once configured with the logic of reconciliation, a BOT should be able to do this with 100% accuracy and with much lesser handling time.
3. Stock replenishments – BOT assisted
Inventory replenishment needs to be taken very seriously to achieve customer demands for lightning-fast order fulfillment. Even though orders for replenishment of merchandise can be carried out via the Warehouse Management Systems based on stock availability, it requires people to fill the details in the system and trigger it. A BOT can do it for the stores and initiate approvals. The BOT would further be able to check the status with the suppliers for order fulfillment on time.
4. Pricing – Analytics as a solution
Pricing is the most important decision a store makes. With many competitors and e-commerce channels, if the pricing is not right, it marks the fall of the store slowly or in a swift. Every store understands the importance of data in making decisions. Robots track competitors' websites and prices in real-time and notify when there's a change. A store can adjust prices based on real-time market conditions. Pricing analytics can help stores understand internal and external factors affecting profitability at a minute level. It also gathers data from social media and analyze them on customer sentiments and make them available to stores for informed decisions.
5. Claims & refunds – BOT with AI
Damage is inevitable and it happens on transit, at the warehouse and in the stores. These are to be claimed with suppliers and manufacturers with ample proof. The process of claims can be different with each of the suppliers. Proofs submitted for claims can be verified first level by AI mechanisms. Further, the BOTs configured and trained on the processes of claims and refunds to make it more efficient and accurate to reduce the claim settlement time and to curb fraud.
6. Store operations management – Monitored by BOTs
Stores need to operate on certain standard procedures. Some of the housekeeping activities are outsourced too. It is hard for stores to make sure that these procedures are adhered to. They use checklists like Store opening and closing checklist, cleaning checklist, Staffing checklist, Store atmosphere checklist for these Store operations. But these are to be collated and analyzed. AI enabled BOT could be used to monitor the operations to drive efficiency and effectiveness.
7. Customer Support– Enabled by BOTs
Providing 24×7 customer support and sending real-time updates to customers are the new norm. With RPA, companies can make their customer support quick and seamless. Agent assisting BOTs, Intelligent routing and Agent monitoring BOTs are some of the examples. Agent monitoring and assisting BOTs constantly monitor the call and make the requests processed in a real-time. These BOTs also help agents pick up the details from the previous call history so that the customer need not repeat the issue all over again. Intelligent routing of calls to certain agents based on prior experience of resolving issues will go a long way in serving the customer right at the first time
8. Beacon analytics for Consumer insights
Despite technology advances, about 59% of retailers have stated that limited know-how on consumer insights remains a problem area for them to target. Most physical spaces rely on hand tally counters and footfall trafficking cameras, where all they get to know are the number of customer visits. Beacon analytics or analysis of the data gathered using Beacon Solutions will help retailers in creating better business insights, making improvements to the store layout, maintaining service standards and operations that will benefit both customers and retailers. This provides an opportunity for retailers to provide a much engaging customer experience by sending contextually relevant, hyper-local, significant messages and advertisements on their smartphones.
Conclusion
Intelligent automation works well when leveraged in conjunction with ERPs and legacy systems to make processes agile, accurate and compliant. Moreover, IA significantly increases operational efficiency and cost savings. Warehouse & Inventory management systems and store management systems can be made touchless with intelligent automation to make them more efficient.
Talk to our experts to know more about adopting Intelligent Automation in Retail.