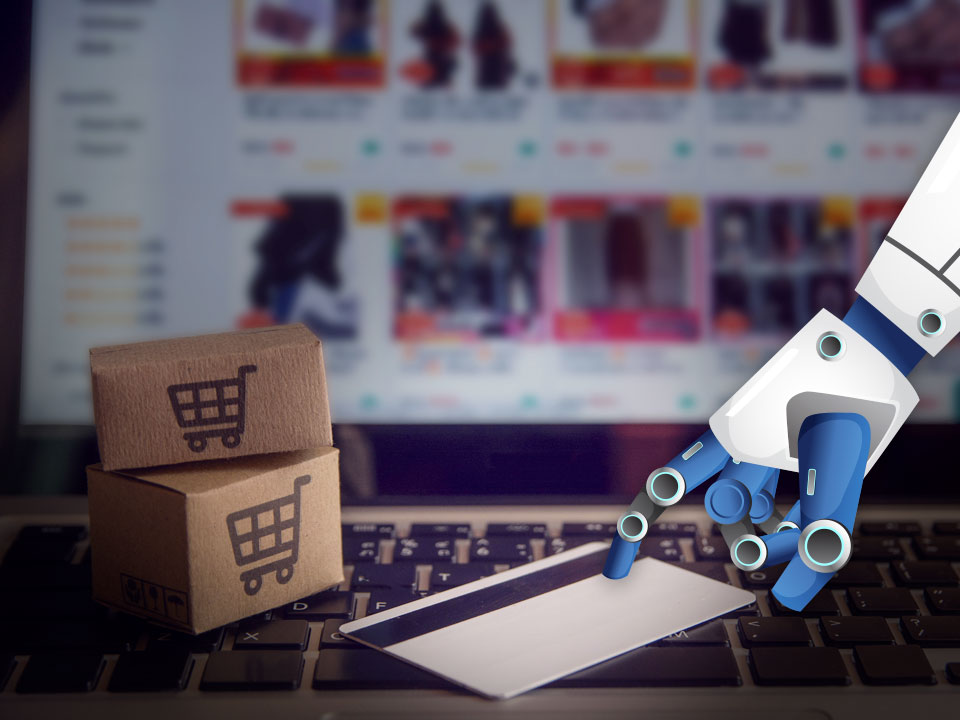 How RPA transforms Procure to Pay process
Most of the medium to large businesses have centralized procurement departments with standardized processes for the organization. However, the processes are not entirely controlled. On further analysis, we can see a significant percentage of the centralized processes are a mix of manual steps and electronic systems. The Procure to Pay (P2P) processes are quite elaborate and involve numerous steps to complete just one order, and deviation from the process to accommodate exceptions are everywhere.
This scenario is changing fast. Several companies are embracing emerging technologies such as Robotic Process Automation (RPA) to streamline Procure to Pay process. P2P is much preferred candidate for RPA adoption compared to other processes. Softomotive's RPA Insights for Growth Companies study suggests that 70% of Procurement departments they surveyed have implemented RPA in their business or scaled it across multiple parts of the organization.  P2P lead by a wide margin with other processes already in RPA journey.  Having RPA with its numerous benefits at the organization's disposal, the P2P processes that are already existing in the ERP will become touchless, leaving only negotiation and decision making to humans. Benefits of RPA implementation in P2P will not only include productivity improvements but also reduce the turnaround time of completing tasks. This improves accuracy and hence rework and operating costs come down.  With all these, Customer Satisfaction will increase considerably.
When we take a closer look at the procure to pay lifecycle, it becomes evident that most of the processes are with high automation feasibility reaching up to 90% automation potential. Let's check out the activities from P2P lifecycle.
1. Vendor Master
Any good company would have certain policies for engaging with vendors. Reference checks, Security policies in place, Criminal records and other such things need to be considered even to request quotations from vendors. These checks are performed by dedicated teams by following certain logical steps. Searching the internet for a vendor and scanning through the top results, searching the government databases to see the registration and checking for criminal backgrounds if any, are some simple examples. This process of verification and scanning of the vendor is automatable with potential up to 100%. The key information of a vendor such as name, address, currency, terms of payment and others. is stored in the Master data. Data compilation and updates are a tried and tested task for the software bots. This database is continuously monitored and evaluated to whitelist or blacklist an existing vendor which is a "BOTable" job for cent percent compliance and accuracy. Automation of these activities also brings about efficiency and accuracy.
2. Sourcing and Contracting
Sourcing involves locating and selecting vendors based on a set criterion. The inquiries are sent to whitelisted vendors from the Vendor Master. Upon receiving the quotations, comparison sheets are prepared and is circulated with internal key decision makers to choose a vendor. These decision makers negotiate with the vendors to arrive at the best quote. A contract with basic terms of the purchase is created which becomes the basis for a Purchase Order. Except for negotiation and selecting the vendors, all other activities can be assigned to a digital worker to reduce cycle time and to increase accuracy.
3. PO Process
A purchase order (PO) is a commercial document issued by a buyer to a seller indicating types, quantities, and agreed prices for products or services. It is used to control the purchasing of products and services from vendors. It also outlines the delivery date and terms of payment for the buyer. Upon finalizing a vendor, the procurement team updates the basic information in the ERP to create a PO. This is further sent for approvals to multiple layers considering the amount in a discussion. After receiving approvals, the PO is sent out to internal and external stakeholders. Creating a PO, following up for approvals and communicating the PO are typical BOT tasks to reduce manual intervention in the process and bring efficiency.
4. Goods Receipt
A Goods Receipt (GR) is a document issued to acknowledge the receipt of the items listed in the PO. The delivery can be in multiple lots hence upon receiving the GR, it is updated against the PO to authorize payments. This is a manual task of verifying GRs with warehouse and then updating GRs against the PO in the ERP. Optical Character Recognition (OCR) based intelligent automated solutions can be the savior here to read the GR scanned documents received from warehouses to update them further against the PO in the ERP.
5. Invoicing
From arrival to post, handling of incoming invoices from vendors need to be efficiently managed. Many companies lose millions of dollars by way of duplicate payments. The Accounts Payable team does a three-way match of the invoices with the PO and GR to authorize the payments in the ERP. RPA programs make it more accurate, notifying exceptions and duplicates to streamline invoicing and to plug revenue leakage. Each vendor follows their own templates of invoices which are mostly scanned images or pdf and then an OCR based solution would extract data and update in the ERP.
6. Payments
Usually, organizations use third-party services and payment gateways to process payments, but verifying and authorizing payments is a tedious and important task. Accounts Payable teams enter data manually from invoices in ERP upon the completion of a successful three-way match. Three-way matching is also a manual task prone to errors but very much rule based and hence a typical task to assign to a digital worker.
Conclusion
RPA frees procure-to-pay professionals to spend more time on cost optimization, relationship management, analysis, and insights. Beyond that, the increased speed and accuracy of exponential technologies, businesses tend to reduce their operational costs to a greater extent.  These technologies enable Business leaders to make timely, fact-based decisions. Adopting RPA can help companies accelerate their automation journey and drive digital transformation.
Talk to our Experts to know more about Procure to Pay process automation using RPA.