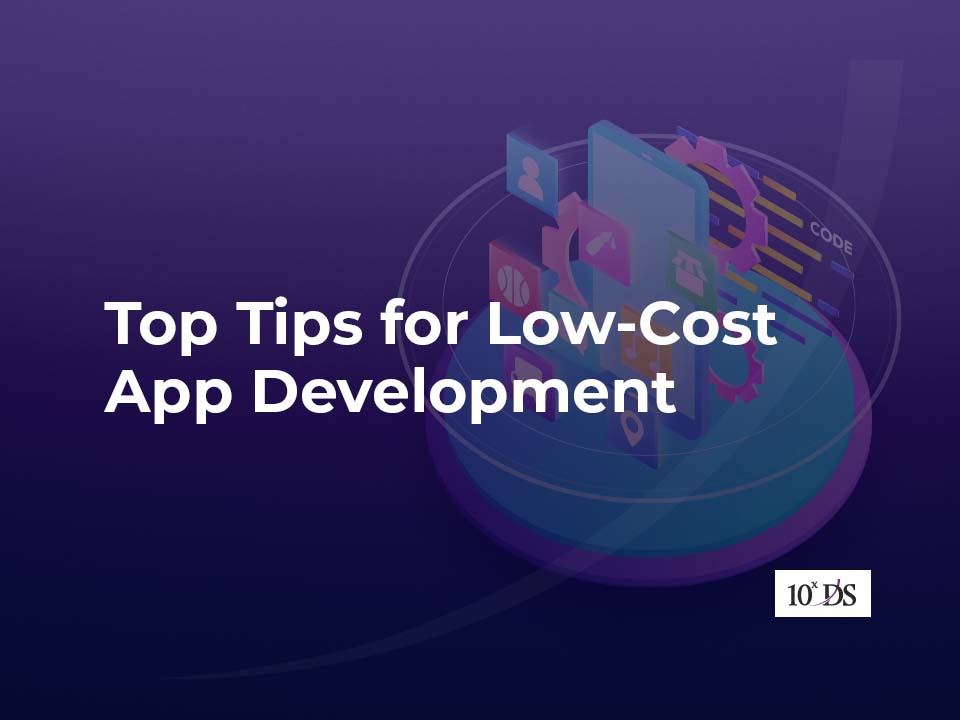 Top Tips for Low-Cost App Development
Until a few years ago, mobile apps were mostly associated with large-scale businesses and corporations. However, that's not the case today, as mobile applications have become effective and powerful instruments for all types of businesses. Mobile apps can offer a wide range of benefits to businesses along with enabling them to improve business visibility, boost customer engagement, and increase sales in the long run.
App development is generally a complex and complicated process that requires a considerable amount of time and resources. However, this has led several companies to believe that mobile apps created with a low or strict budget are more likely to fail when compared to apps built with a higher budget.
Businesses that are planning to launch a mobile app often ask how much it will cost to build a mobile application. The average mobile app development cost will vary from 10,000 dollars to 500,000 dollars. Small and medium-sized businesses might not have such a budget to develop a mobile application.
However, the right strategy, clear goals, and an expert mobile app development team can help businesses build functional mobile apps at low budgets. Here are a few simple but effective tips on how you can build high-quality mobile apps at a low budget.
1. Start by Setting Clear Goals
Clearly defining goals at the beginning stage of the app development process will help businesses to stay within their mobile app development budget. However, the issue is that several businesses have no clear idea on how they can set clear goals for their mobile application.
Here is a checklist that might help you to define clear goals for your mobile app.
Who is going to use the mobile application (target audience)
Who will be your competitors
Why customers should download and use your mobile application (USP)
What type of problem are you solving with the app
What are the results you wish to achieve with the mobile app
What functions should the app perform
You will be able to gain insight into the following things through the above-mentioned checklist.
Your competitors and target audience
List of features and functionalities that should be included in your mobile app
An excellent monetization strategy
You will need to figure out all of the above-mentioned things before you start negotiating with a company regarding the mobile app development cost.
2. Consider the Mobile App Development requirement
The cost of developing mobile apps will largely depend on the number of features or functionalities you want in them. If you want to include more features in your mobile app, then the mobile development cost will be quite high. This is why it is important to determine what features you want in the app before starting the app development process.
Preparing a list of requirements and discussing it with your team or mobile app developers will help you to understand what features are essential for the app and what can be avoided. You should consider checking out the features in apps that are similar to yours before making a final decision.
3. Select the right Pricing Model for the Mobile App Development project
The next thing you need to do is to figure out the best pricing model for the mobile app development project. Some businesses prefer to pay hourly rates while others set a fixed price before the start of the project. This is something you will need to consider only when you are outsourcing the mobile app development project to a company.
If you are on a tight budget, it is best to set a fixed price during the early development phase. However, you should remember that there will be no room to make improvements or modifications when you opt for a fixed price model. That said, you can make modifications if you are willing to pay extra.
4. Cross-platform Mobile App Development will help you lower the cost
There is no denying that native applications offer faster results and guarantee better performance. However, building a mobile application for different platforms such as Windows, iOS, and Android will considerably increase the development cost. This means that the cost might exceed your present budget.
Businesses that want to build apps on a limited budget should consider opting for cross-platform mobile app development, as it will help you to reduce the development cost. That said, you should remember that cross-platform apps will not be able to offer a high-level user experience. So, it is best to consider your options before making a final decision.
Conclusion
There are several other tips that can help you lower your mobile app development cost and some of them are as follows.
Prioritize features based on user needs and development cost
Consider developing a Minimum Viable Product (MVP) first
Consider maintenance costs
Keep the mobile application simple, unique, and intuitive
Custom mobile app development will not cost your business a fortune if you set clear goals. So, it's best to follow the right approach, and stick with it without making any compromises on user experience.
Talk to our experts to develop and deploy applications tailored to your needs.