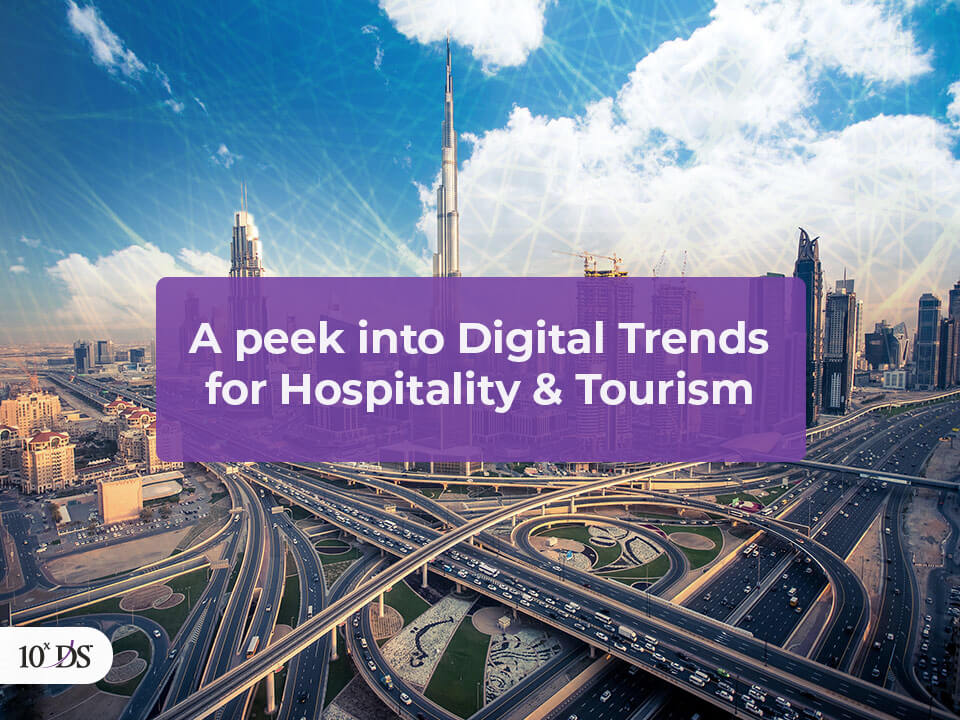 A peek into Digital Trends for Hospitality & Tourism
The travel and tourism sector is one of the fastest-growing industries, accounting for over 10% of the world's GDP (Sommet Education, 2019). In a growing industry, to be relevant among many and to stand out from the competitors for a Hotel is challenging. Providing unique, never-before experiences to guests, finding and keeping valued customers, cutting the costs of operations, reducing the waste, and embracing the digital are few ways to stand out.
25% of Hospitality and leisure sector CEOs think AI will significantly impact the way they operate in the next five years. At least 8 of the global leading hotel chains have implemented VR experiences in their marketing strategy and hotels that are using virtual tour are getting up to 135% increase in online revenue. (PWC, 2019).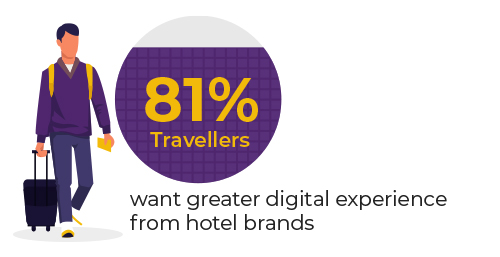 Let's have a look at the Digital transformation trends in Hospitality industry that are beneficial at this juncture and here are few use cases for adopting these transforming technologies.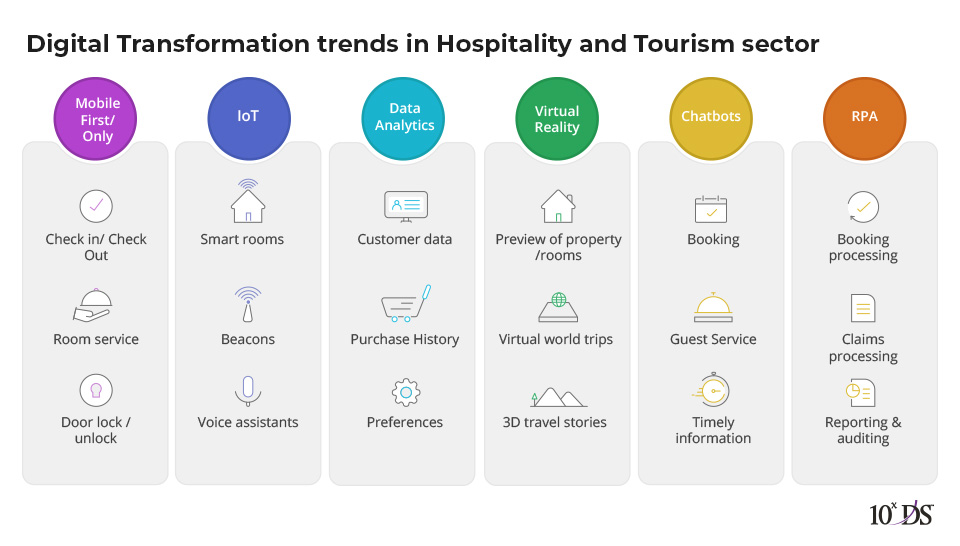 1. Booking
PWC 2019 reports that large chains lose 10% to15% of total revenue as commission paid to third-party booking services. On the other hand, small chains and small hotels pay between 18% and 22% of their revenue as commission to third-party services. Replying on chatbots could help solve this problem to a certain extent. This Booking bots can process reservations or upsell rooms and promotional offers etc. in connection to individual preferences. This increases the efficiency of promotions because they reach precisely their targeted audience. Automated booking can proceed in a more streamlined fashion, considerably reducing waiting time and thereby enhancing customer satisfaction.
2. Compliance reporting & auditing
Software robots can save all the manual effort of scanning data from multiple sources in order to examine the accuracy of the organization's financial accounts, or records' fit with the legal requirements. They can easily integrate multiple information sources into error-proof reports-and deliver those in a timely manner to the responsible executives.
3. Invoice and claims processing
To process a great number of invoices, claims, bills, and customer complaints each month for a hotel is tedious. This process, however, is rule based and repetitive because it involves tasks such as copy-pasting data, verifying proofs, or moving files from one location to another. It is also high frequency and hence an apt fit to bring into the RPA bucket.
4. Competitor pricing analysis
Hotels carefully examines how much others charge their customers relative to what they have to offer. Instead of asking employees to manually run through the data to do the analysis, it seems wiser to rely on bots' fast and accurate performance, which is also much cheaper than their human counterparts.
Conclusion
Finance, HR, Procurement and Logistics are other supporting functions where employing the disruptive technologies will do wonders. Interested to jump on to the digital transformation bandwagon, talk to our experts.