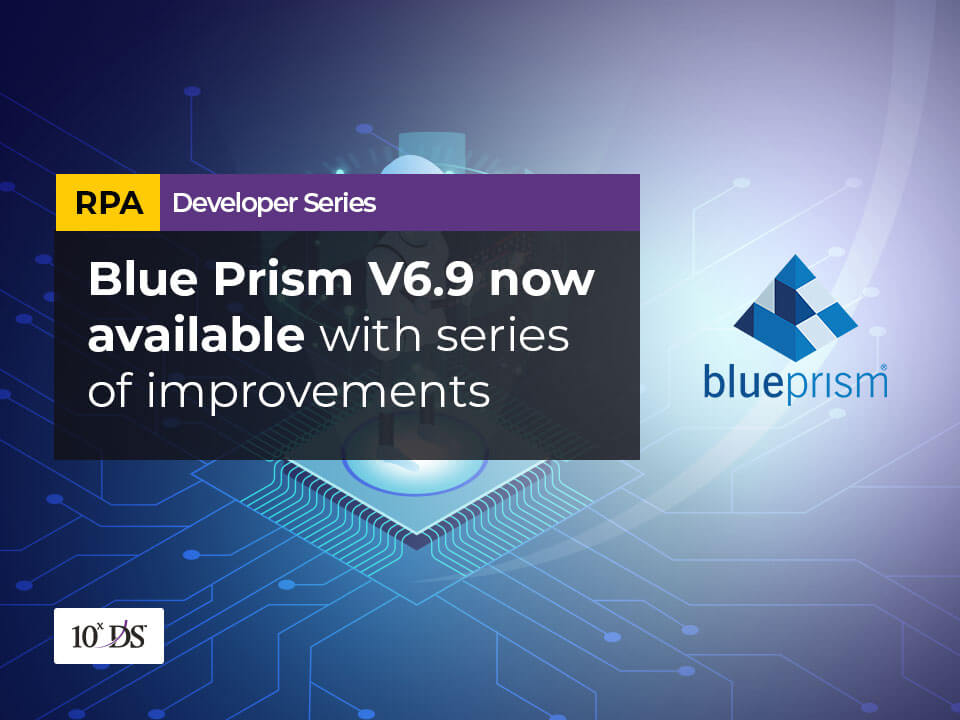 [Developer Series] Blue Prism V6.9 now available with series of improvements
Blue Prism has announced on 4th Sep 2020 that v6.9 is now available for all implementations. The arrival of the new version brings good news on the platform's performance, ease of access, and compatibility enhancements. There are also improvements in the usability and searchability of Audit Logs. Even, there are multiple enhancements to the spy modes with several updates to the browsers such as Chrome, Edge and Firefox browsers, to further improve and expand the functionality of the extension.
Here is a quick look and sneak peek on the newest Blue Prism version.
1. Browser enhancements
Users can now extract HTML content from a webpage while automating Chrome, Edge or Firefox. This functionality was earlier available only in IE.
The CSS Selector added to the application modeler helps users to find specific unique elements in the webpage.
Available for Internet Explorer, Chrome, Edge and Firefox, users can now use the Application Navigator to access a tree view of the HTML of a page and select an element.
Users are now able to interact with multiple browsers from a single instance of Blue Prism.
2. Audit Log Improvement
Search functionality has been added to the audit logs. This makes searching for specific information much easier rather than exporting the whole data.
A calendar function has also been added, giving Blue Prism the ability to focus the search on specific dates.
3. Further Enhancements
Latency in the opening process and objects in the studio has been reduced to a great extent.
Additional WCF settings are now exposed in configuration files to allow advanced users to tune connection properties on Blue Prism devices via application server to increase performance.
Significant modifications are added to active queues to ensure improved responsiveness and performance.
Word, Excel and Outlook Email VBOs have also been modified to be used with Office 2019.
Conclusion
The latest version gives users the capability to convert a single authentication AD SSO environment into a multi-authentication environment as a single, permanent action. This moves the user role management from AD into Blue Prism but aids with users residing across multiple Active Directories.
As you can see, the v6.9 offers several improvements and new features to enhance the Blue Prism digital workforce, helping enterprises to drive digital transformations at scale.
Talk to our experts to deliver Blue Prism digital workforce designed to automate your operational activities and drive greater ROI.