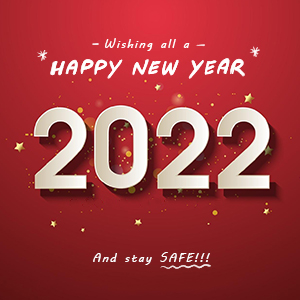 Team 10xDS wishes everyone a Happy New Year 2022
As we look back upon the past year, even when we hoped we had seen the worst of the pandemic, the second wave proved to be a difficult period for everyone worldwide. However, team 10xDS rose to the challenge, displaying courage, strength, and solidarity to successfully deliver digital transformations for our global clients, throughout the year. It was an incredible effort as our colleagues worked in full swing remotely as well as on-premises.
Team 10xDS wishes everyone a happy new year 2022. Let us all be optimistic about what we can do next in the years ahead and expect a brighter future. Our strategy, looking ahead, involves themes such as transforming organizations into autonomous enterprises, use of hyperautomation, wider application of Artificial Intelligence (AI), automation in Cybersecurity, automation to enable ESG and sustainability compliance, among others.
Looking forward to 2022, with the threat posed by the new COVID-19 variant Omicron, we encourage everyone to follow the latest health protocols, and also to take booster shots when they become available.