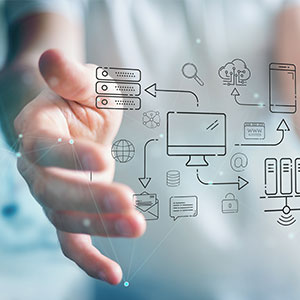 Automated daily COVID 19 related Information sharing with employees
10xDS implemented an RPA solution to gather COVID 19 related facts and information from reliable sources for sharing with employees daily in the locations they are working. Pandemic situations lead to sharing of wrong information and myths among people that may lead to panic. Employers may find it overwhelming and challenging to keep track of all the locations they operate and keep their employees informed about the status.
The solution helps the HR & Administration department to issue emails with data on the pandemic situation from reliable sources and websites. Bot accesses the employee database and extracts details like name, email ID and location. It goes through reliable websites and collates data in an email format. Then the bot sends email with data pertaining to the employee location along with a link to survey which helps the HR in understanding their availability, wellbeing and risk levels. The solution enables the HR better visibility into the status of employees, it eliminates spread of false information and helps continuity planning to maintain ongoing work with unaffected staff.