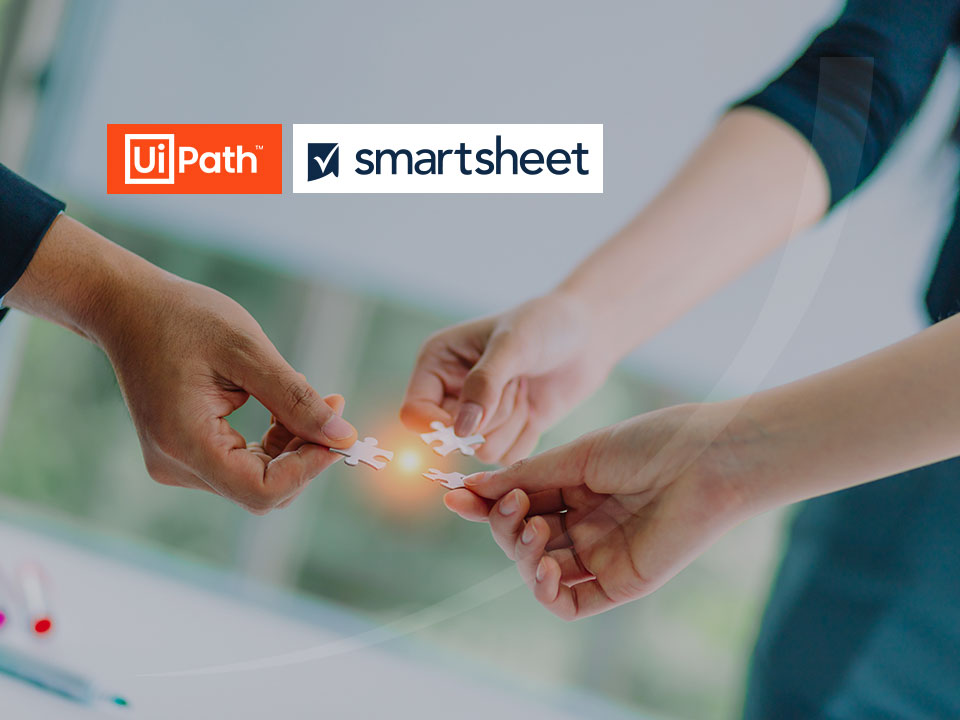 UiPath announces Integrations with Smartsheet to automate workflows in minutes and save hours of repetitive tasks
UiPath, one of the leading enterprise automation software companies in the world, recently confirmed new integrations with the enterprise platform, Smartsheet. Smartsheet is an enterprise platform for dynamic work that will enable users to easily share, update, and retrieve data in the platform.
The integration of UiPath with Smartsheet will make it possible for users to automate workflow management in sheets, reports, and Smartsheet projects in just a few minutes. As a result, users will be able to save hours that were required to carry out time-consuming manual and repetitive work.
The integration between the two parties streamlines different types of processes that include project management, procurement, sales, budgeting, content management, and more. All the above-mentioned processes will be streamlined by ensuring interoperability and security along with reducing the chance of the occurrence of human errors.
Users will now be able to easily implement automation as a part of their daily work for improving productivity and simplifying decision making. In addition to that, the software robots of UiPath are capable of updating projects, accessing attachments, collaborating on sheets, and sharing Smartsheet information across different departments or teams, which will allow them to focus on priority-based and higher-value work.
The UiPath Activities for Smartsheet are specifically designed for reducing human errors and unlocking information silos. This is done by automating the swivel chair operations between a system and SmartSheet without the need to write any code.
The latest integration of UiPath with Smartsheet is designed with the best security, compliance, and practices in mind along with ensuring that all performance requirements related to integration architecture and interoperability are met. Autodesk and other customers will be able to make use of UiPath for synchronizing project information in the Smartsheet.
When it comes to inventory management, UiPath software robots will check the available inventory quantities before an order has been processed. Once the order has been processed, the software robots will automatically update the remaining quantities in the Smartsheet.
Likewise, UiPath software robots will gather information and updates in SharePoint, Jira, and other systems for project management professionals. The software robots will also update statuses and deadlines of projects or tasks in the Smartsheet project.
About UiPath
UiPath is leading the 'automation first' era—championing a robot for every person and enabling robots to learn new skills through artificial intelligence (AI) and machine learning (ML). Through free and open training, UiPath brings digital era skills to millions of people around the world, improving business productivity and efficiency, employee engagement, and customer experience. The company's hyperautomation platform combines the Robotic Process Automation (RPA) solution with a full suite of capabilities, including process mining and analytics, that enable every organization to scale digital business operations at unprecedented speed. The company has already automated millions of repetitive, mind-numbing tasks for businesses and government organizations all over the world, including more than 50% of the Fortune 500 and 8 of the Fortune 10.