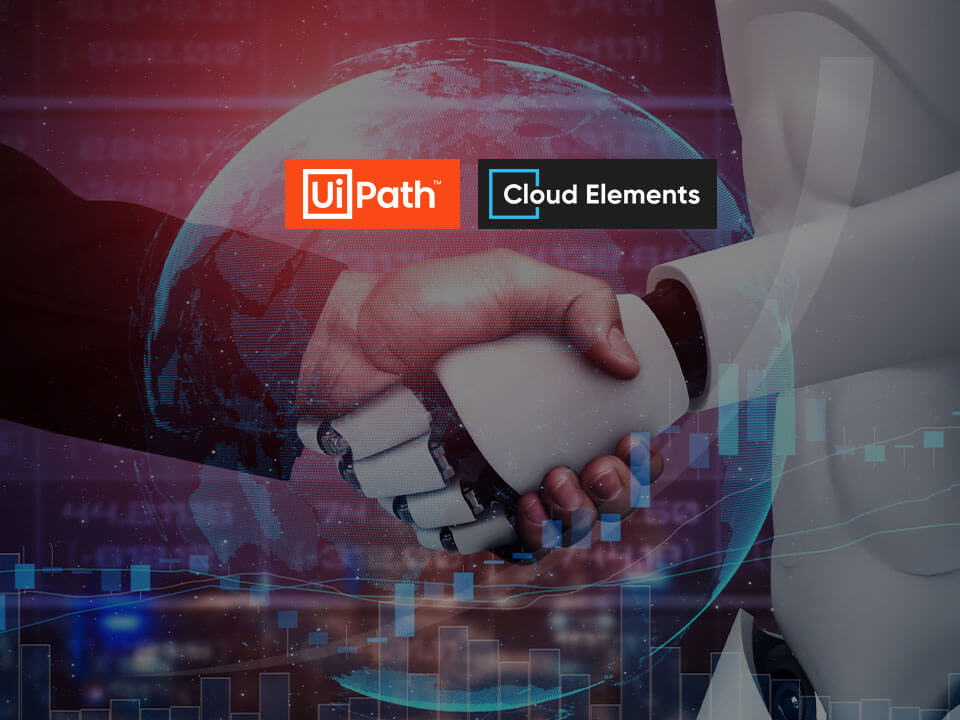 UiPath Acquires Cloud Elements to advance API-Based Automation Capabilities
UiPath, a global enterprise Robotic Process Automation (RPA) software company, recently announced that it has acquired Cloud Elements, an API integration platform. This allows UiPath to offer enterprise-grade User Interface and API based automation capabilities, all in one platform, making the company the first provider to offer such capabilities. With this acquisition, UiPath customers now have the enhanced flexibility to automate processes leveraging the ideal mix of UI and API-based automation.
Companies looking for automation would need an approach involving a unified and versatile UI and API-based automation. With UiPath, users have access to its advanced automation capabilities and API-based native integrations having several cloud and on-premises applications. The Cloud Elements acquisition expedites UiPath's ability to offer all-encompassing API-based automation solutions to its customers.
Here are some of the benefits the Cloud Elements acquisition brings to UiPath:
1. Enhanced Acceleration
UiPath can now gain access to more than 200 new native integrations of Cloud Elements. With this, the company can enable advanced capability to trigger automation based on the occurrence of an event. Cloud Elements also allows UiPath to offer a broad and normalized approach to integrations. This way UiPath customers can develop automation faster, further empowering the time-to-value proposition UiPath provides to companies.
2. Better Flexibility
With the Cloud Elements acquisition, UiPath can enable users the flexibility to automate processes using the ideal mix of UI and API based automation. The native integrations are now available platform-wide, which users can easily access at every stage of the automation lifecycle. This way UiPath users, be it IT professionals, RPA developers or even citizen developers, can take advantage of the extensive library at their disposal.
3. Improved Enterprise Governance
UiPath can now broaden enterprise governance for API based automation leveraging the new Cloud Elements capabilities. This ensures that the standard practices around API use are implemented, enforced, and followed.
About UiPath
UiPath is leading the 'automation first' era—championing a robot for every person and enabling robots to learn new skills through artificial intelligence (AI) and machine learning (ML). Through free and open training, UiPath brings digital era skills to millions of people around the world, improving business productivity and efficiency, employee engagement, and customer experience. The company's hyperautomation platform combines the Robotic Process Automation (RPA) solution with a full suite of capabilities, including process mining and analytics, that enable every organization to scale digital business operations at unprecedented speed. The company has already automated millions of repetitive, mind-numbing tasks for businesses and government organizations all over the world, including more than 50% of the Fortune 500 and 8 of the Fortune 10.