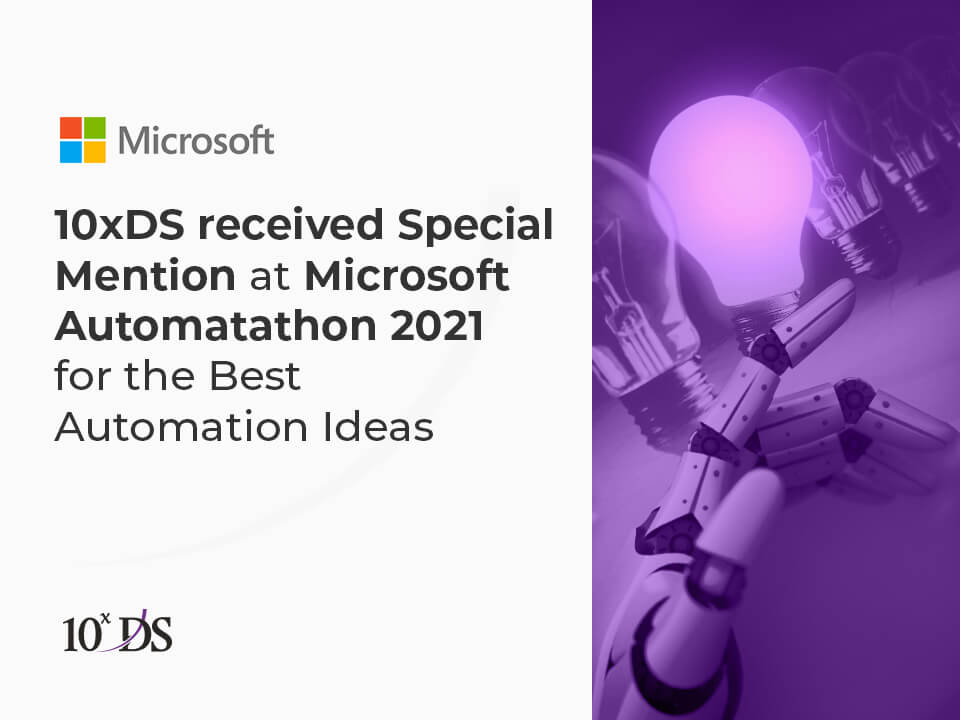 10xDS received a Special Mention at Microsoft Automatathon 2021 for the Best Automation Ideas
We are thrilled to announce that Team 10xDS received a Special Mention Award in the Automatathon 2021 conducted by Microsoft. In the event, our expert team had created a Tender Management Solution utilizing Power Platform, Dynamics 365 CRM, and Microsoft Teams.
The Microsoft Automatathon event aimed to leverage and build an end-to-end intelligent automation solution and accelerate digital transformation journeys to help customers achieve more.
The Tender Management Solution involves automatic search and extraction of relevant tenders from an Indian Government website called E-Procurement that publishes tenders of projects that allows companies to bid. These extracted tenders will be automatically populated to the D365 CRM as a new lead. All the components involved in this solution can be accessed through Microsoft Teams.
Organizations from across India had participated in this hackathon event which took place over a span of 12 weeks. Team 10xDS can be proud of the fact that they were among the three teams that received special mention for the best automation ideas.