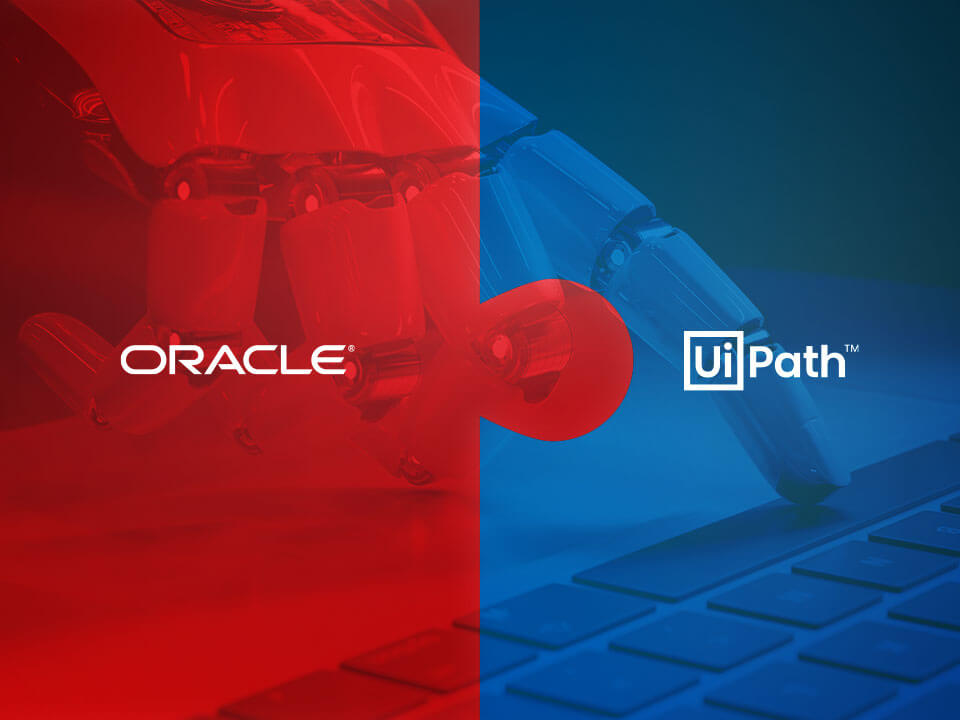 Oracle partners with UiPath to deliver first complete RPA automated One-Click Deployment Solution on Oracle Cloud
Oracle, a multinational computer technology corporation, partners with UiPath, a leading Robotic Process Automation vendor to deliver a first of its kind complete RPA automated one-click deployment solution on the Oracle Cloud Infrastructure. Available on Oracle Cloud Marketplace, the solution offers enhanced scalability enabling customers to increase the digital workforce catering to their needs, as they grow.
For customers migrating to Oracle Cloud Infrastructure, the solution offers reduced deployment time. Those customers who have already deployed in Oracle Cloud Infrastructure, auto-play option presents an easy way to scale their robot deployments based on their needs. Customer can focus their attention on Digital Transformation projects without worrying about the deploying infrastructure.
Param Kahlon, Chief Product Officer at UiPath, said, "Our vision of end-to-end hyperautomation is at the core of business transformation and relies on the best cloud services. Our investment in the deployment and execution on Oracle Cloud Infrastructure brings our customers who run on Oracle Cloud Infrastructure a step closer to this vision".
The one-click deployment architecture is globally available and can be deployed in any Oracle Cloud Infrastructure commercial region.
About UiPath
UiPath is leading the 'automation first' era—championing a robot for every person and enabling robots to learn new skills through artificial intelligence (AI) and machine learning (ML). Through free and open training, UiPath brings digital era skills to millions of people around the world, improving business productivity and efficiency, employee engagement, and customer experience. The company's hyperautomation platform combines the Robotic Process Automation (RPA) solution with a full suite of capabilities, including process mining and analytics, that enable every organization to scale digital business operations at unprecedented speed. The company has already automated millions of repetitive, mind-numbing tasks for businesses and government organizations all over the world, including more than 50% of the Fortune 500 and 8 of the Fortune 10.
About Oracle
Oracle Corporation is a leading technology company providing database management systems software, independent software and services worldwide. Oracle provides a fully integrated stack of cloud applications and platform services. Oracle Cloud is a cloud computing service which includes their portfolio of infrastructure and platform cloud services, providing servers, storage, network, applications, and services.
The UiPath and Oracle partnership brings together UiPath's powerful RPA capabilities with Oracle's cloud platform and business applications, streamlining complex processes and workflows.