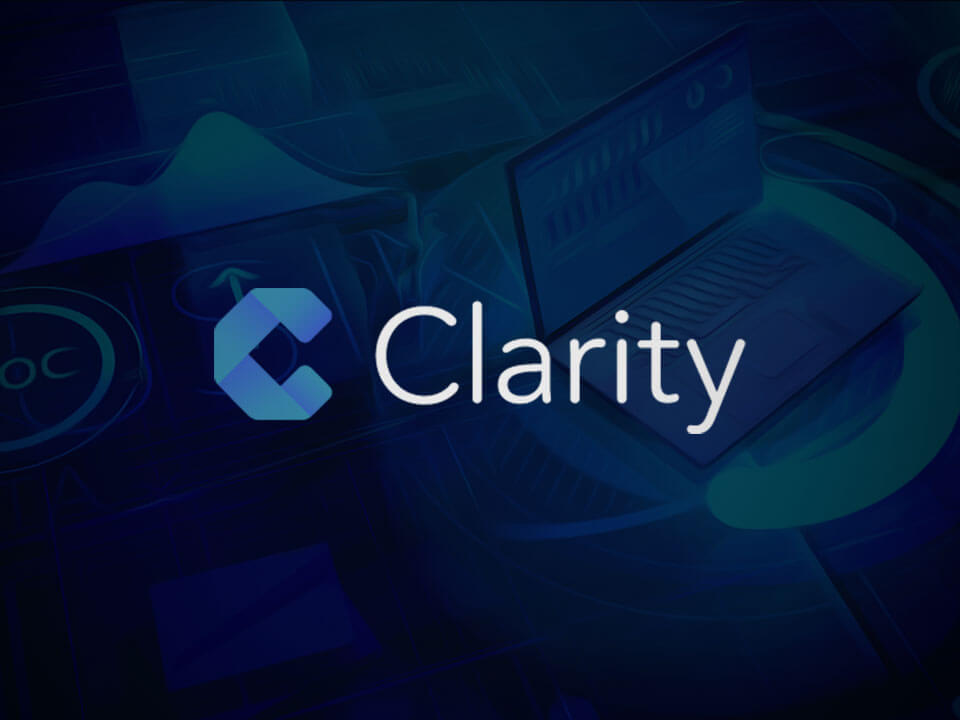 Microsoft Launches Clarity for Website Analytics
Microsoft recently launched a new, simple and straightforward web analytics tool, titled Clarity. The behaviour analytics tool is designed to offer an accurate rundown on a user's interactions with a particular website. Clarity has innovative features like heatmaps and session replays. These stunning features give you a clear idea of how internet users are interacting with your website.
So, yes, the obvious question will be what's the difference between Google Analytics and Microsoft's Clarity. It's simple, the open-source analytics tool, Clarity is actually pretty basic, when compared to other popular analytics tools including Google Analytics. On the upside, Clarity is easy to use, simple and packed with some fine features.
How Clarity Simplifies the Process Of Analysing Data
Clarity has a user-friendly interface and it can be used by both developers and non-developers. The interface of Clarity is divided into four separate segments just like that of Google Analytics. The striking difference is that Clarity puts greater focus on heatmap analysis.
In fact, Recording and Heatmap are two integral analysis segments. On the other hand, the dashboard of Clarity comprises UI and page performance metrics. Finally, the fourth and last segment is Settings, which will help users to make account adjustments.
The Heatmap panel of Clarity gives you a clear insight on user engagement on a particular website. You will be able to see two separate views of interactions of users through the panel. The first view is click maps that will display where users are clicking while the second view is a scroll map, which will show how users navigate through a certain web page.
Highlighting Features of Clarity
One of the obvious and striking features of Clarity is its user-friendliness. As mentioned earlier, both developers and non-developers will be easily able to make full use of Clarity. Additionally, Clarity also has a significantly lesser impact on page load time. This will ensure that page visitors will not need to wait for pages to load.
The filtering mechanism is undoubtedly another excellent feature of the latest analytics tool. It helps you to easily slice recordings to get a better insight. You will be able to explore patterns like excessive scrolling, dead clicks, and rage clicks in session recordings.
Final Thoughts
It was quite surprising to see the release of a new analytical tool in the midst of a pandemic where several marketers are struggling with their campaigns. That said, the wide range of outstanding features Clarity has in store makes it worth checking out. Clarity may help marketers to come up with an excellent strategy for 2021 after a tough year that was dominated by the pandemic.
About Microsoft Clarity
Microsoft's latest open-source analytics tool – Clarity, is focused on assisting developers and non-developers to gain in-depth knowledge on user engagement. It is incredibly easy to use, simple and has several innovative features.
About 10xDS
Exponential Digital Solutions (10xDS) is a new age organization where traditional consulting converges with digital technologies and innovative solutions. We are committed towards partnering with clients to help them realize their most important goals by harnessing a blend of automation, analytics, AI and all that's "New" in the emerging exponential technologies. 10xDS is a Microsoft Partner enabling innovative, high-performance business solutions for clients across industries, transforming their functions across finance, customer relationship, production, supply chain, human resources, among others. We offer strategy, consulting, implementation, and ongoing support for the entire stack of Microsoft services.