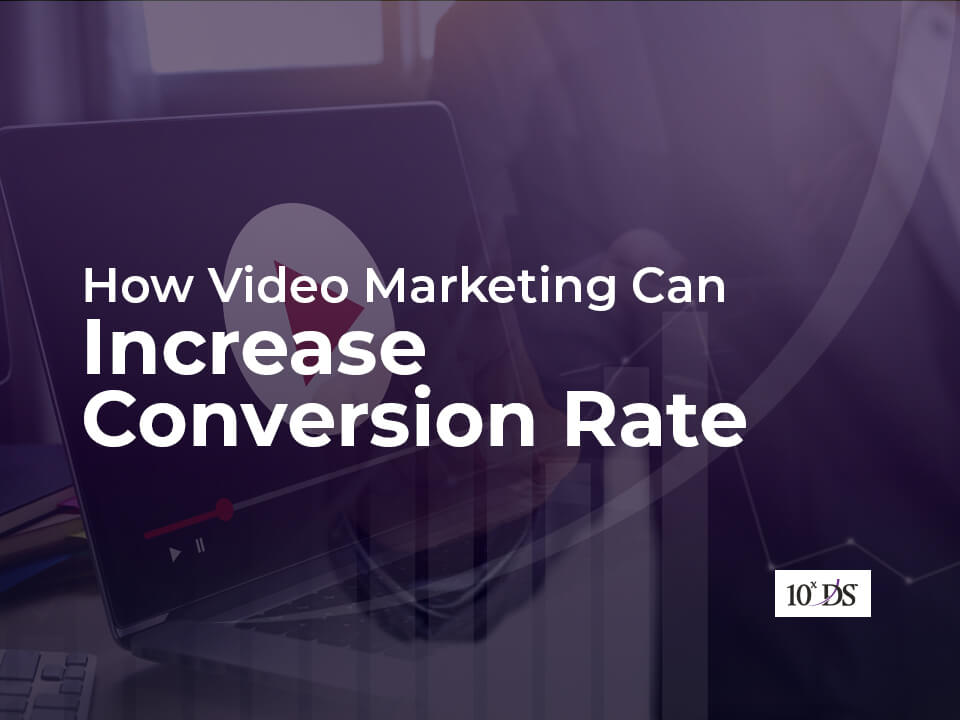 How Video Marketing Can Increase Conversion Rates
If you talk to any expert content marketer, social media influencer, or any digital marketing agency, then they will definitely tell you that video content is the future. They may also claim that video content is crucial when it comes to boosting engagement and online conversions.
A study conducted by EyeWideDigital revealed that including a video on the landing page of your website will result in an 80 percent increase in online conversion rates. It is evident that engaging and entertaining video content has the unique ability to instantly capture user attention. In addition, such content encourages us to spend more time on business websites, social media pages, and other platforms.
Why should you use Video Contents?
According to a recent study by TechSmith, approximately 87 percent of people find video content to be the most engaging communication form. The percentage of people who preferred text over videos, accounts to roughly 15. Another interesting stat related to video marketing is that explainer videos from brands are watched by nearly 96 percent of customers.
These statistics clearly state that when given an option to watch a video or read a text, most people will prefer to watch videos. So, if you are not using video content on the online platforms of your business, you are missing out on a lot.
Here are a few tips on how you can use video content to boost online conversion rates.
1. Add a CTA
 Several business websites have included entertaining and story-driven landing page videos. However, the issue is that most of these landing page videos do not have a click-worthy Call To Action (CTA). It is crucial to include an attractive and click-worthy CTA in the landing page video, as it can surely help you get more conversions.
You can include the CTA either at the end or middle section of the video or show it right from the beginning of the video. If you are able to offer a compelling introduction with the video, then customers will surely be more interested to know about your business.
2. Include a Custom Thumbnail
The thumbnail you choose for the video content is also crucial when it comes to video marketing. This is mainly because most users decide whether to check out the video, after looking at the thumbnail. As a result, it is important to create a compelling thumbnail that encourages your viewers to click on the video.
Imagine two similar video contents with different thumbnails. One of them is a simple plain text on what the video is, while the second one is a smiling human face. Most of us are more likely to check out the video with the smiling human face thumbnail. This was successfully tested by Wishpond, a popular marketing tools provider, in an A/B split test.
3. Use the Right Videos on the Right Platforms
It is true that sharing videos on social media platforms will bring results, but they may not always be satisfactory. For instance, if you are running an eCommerce business, you should also have your videos showcased on your product pages. Similarly, embedding videos on the homepage and landing pages can work wonders for subscription-based companies.
4. Create Videos with the Right Length
You need to create video contents of different durations to be embedded on your website and uploaded on online platforms. This will help you get a clear idea on what works best for your customers and what is not working. It is true that videos make it easier for businesses to offer information to users a lot faster.
However, using lengthy videos might not be a good idea in some cases. A Hubspot research revealed that the ideal length for video content is around 30 seconds to 2 minutes. The research also added that there was a significant drop-off in engagement after 2 minutes.
5. Organize Webinars
About 73 percent of sales and marketing leaders firmly believe that webinars are one of the most effective ways to boost online conversions and get quality leads. There is no denying the fact that webinars are very engaging, and their popularity has considerably increased ever since the Covid 19 pandemic.
Another report released by GoToWebinar suggests that attendees spend an average time of around 61 minutes watching webinars. This means that you will be able to capture the attention of your customer for one hour. So, if you are not using webinars, it is high time you start rethinking your video marketing strategy.
Conclusion
The video content that you post on your online platforms must be of the right length, engaging, and should also address the issues that your customers are facing. Businesses that are able to show the right videos at the right time, leveraging the right platform to the right audience will surely see a considerable increase in their online conversions.
Talk to our experts to learn more about video marketing and see how we can help you take your business to the next level.