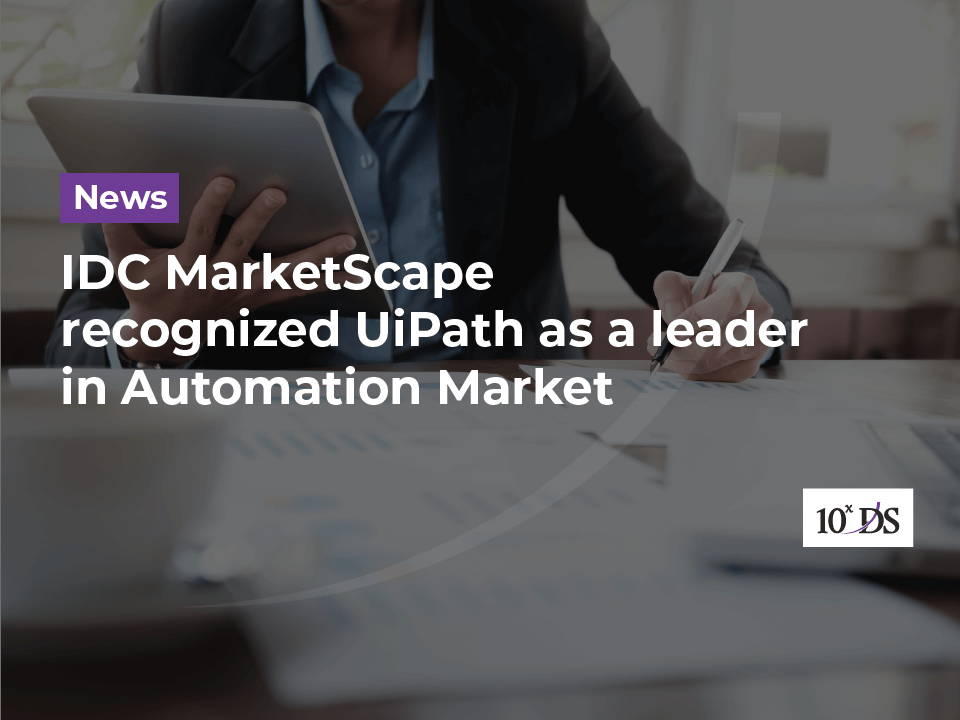 IDC MarketScape recognized UiPath as a leader in Automation Market 
UiPath has been recognized as the leader in the IDC MarketScape: Worldwide Cloud Testing 2022 Vendor Assessment report. This IDC study leverages IDC MarketScape model to come up with a detailed assessment report for cloud testing and ASQ SaaS (automated software testing Software as a Service), comprehensively evaluating automated tools capabilities for enabling virtual testing infrastructure in the cloud, service virtualization, and testing of cloud applications.
It was the first time that UiPath was included in this report. They have been announced as the leader by looking into different criteria. That includes quality software tools, cloud testing adoption trends and their influence on organizational success through the development of secure, high-quality software.
The report also highlighted how UiPath has capitalized RPA technology and its dominance in the automation market. The Research Director for IDC's Application Life-Cycle Management (ALM) program, Melinda-Carol Ballou, writes: " The breadth, depth, and pre-eminence of UiPath's RPA portfolio provide a solid foundation for the company's testing portfolio. The open architecture and API integration strategies position UiPath to expand and augment its testing portfolio functionality and offer the benefits of broad, supported products that are popularly adopted and dominant in the market. At the same time, businesses are increasingly dependent on RPA."
Dr. Gerd Weishaar, UiPath Senior Vice President of Product Management, believes that in the coming future UiPath platform can enable every company to be a fully automated enterprise along with the strength of cloud capabilities.
UiPath Test Suite benefits transformation leaders, business users, customers, and partners to accelerate digital transformation through enterprise automation.
About UiPath
UiPath is leading the 'automation first' era—championing a robot for every person and enabling robots to learn new skills through artificial intelligence (AI) and machine learning (ML). Through free and open training, UiPath brings digital era skills to millions of people around the world, improving business productivity and efficiency, employee engagement, and customer experience. The company's hyperautomation platform combines the Robotic Process Automation (RPA) solution with a full suite of capabilities, including process mining and analytics, that enable every organization to scale digital business operations at unprecedented speed. The company has already automated millions of repetitive, mind-numbing tasks for businesses and government organizations all over the world, including more than 50% of the Fortune 500 and 8 of the Fortune 10.