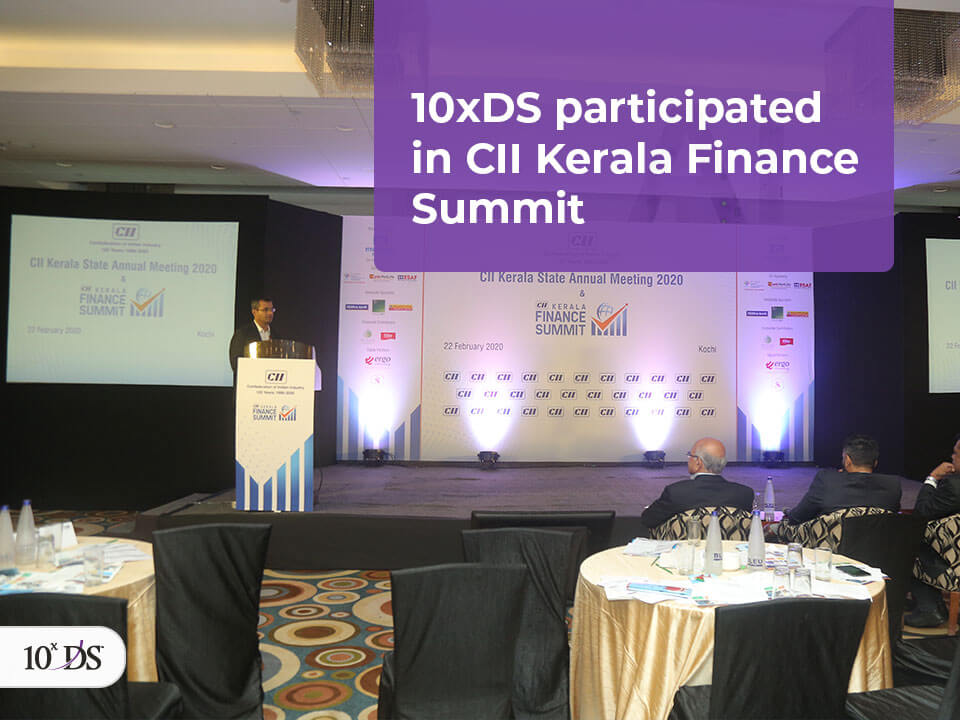 10xDS participated in CII Kerala Finance Summit
10xDS participated in the CII Kerala Finance Summit organised by the Confederation of Indian Industry (CII) on 22 February 2020, at Hotel Holiday Inn, Kochi.
Anand Laxman, co-founder and Director-Strategy and Consulting at 10xDS, introduced and presented 10xDS Intelligent Automation solution at the event. The overview of the 10xDS solution developed for a leading Airline company in Middle East helped the participants gain insights into to Value Based Process Re-engineering and Innovation in the Finance function. Anand also showcased how the solution generated tangible benefits such as the possibilities of gaining new revenue streams, reducing fraud, clogging revenue leakages, reducing opportunity costs and cost avoidance among others. The event provided a platform for young entrepreneurs, investors, SMEs, Start Ups to pitch in their Fintech start-up ideas.