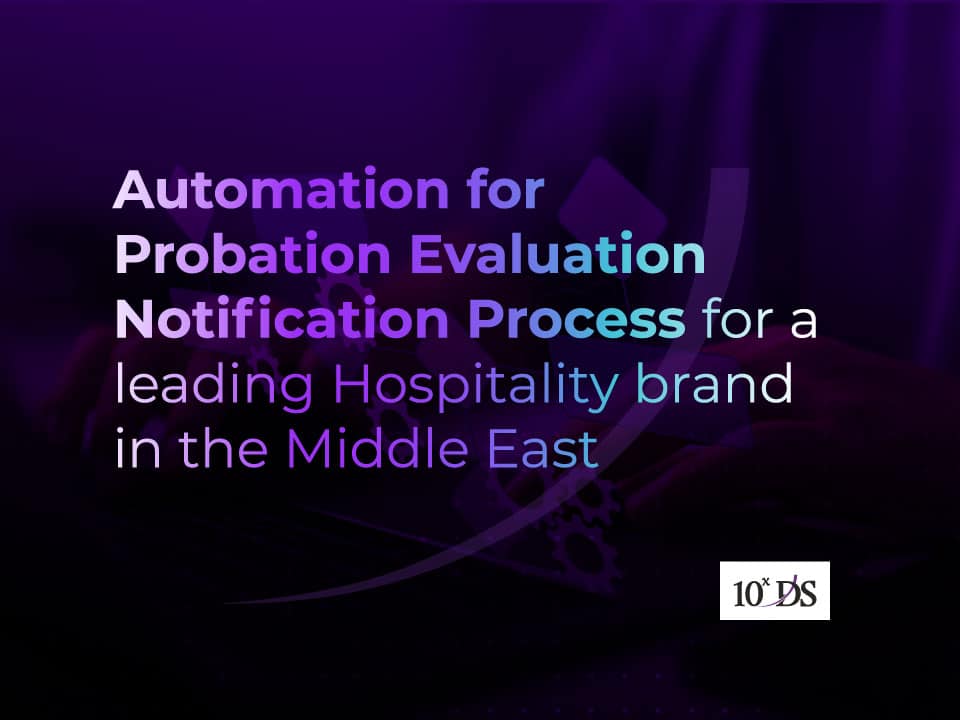 Automation for Probation Evaluation Notification Process for a leading Hospitality brand in the Middle East
10xDS delivered an RPA-based solution that automated the Probation Evaluation Notification process for a leading Hospitality brand in the Middle East to accurately track probation evaluation dates for new and transfer employees. The automation solution eliminated the manual steps required to complete the process by automating the process with minimal human touchpoints.
Challenge
Tracking the probation evaluation dates of New Employees and Intercompany transfer employees was time-consuming which in turn delayed notification to the employee on their probation status.
Solution
10xDS designed and implemented RPA Solution identifies newly joined employees from the company's employee database, validates the employee type with the Talent team and calculates their respective probation evaluation dates. BOT sends out notifications to the managers and generates the Acceptance/Rejection letter after the evaluation. This solution has improved work efficiency by tracking the employee's probation evaluation dates accurately and created greater visibility into the process.
Download case study to know more