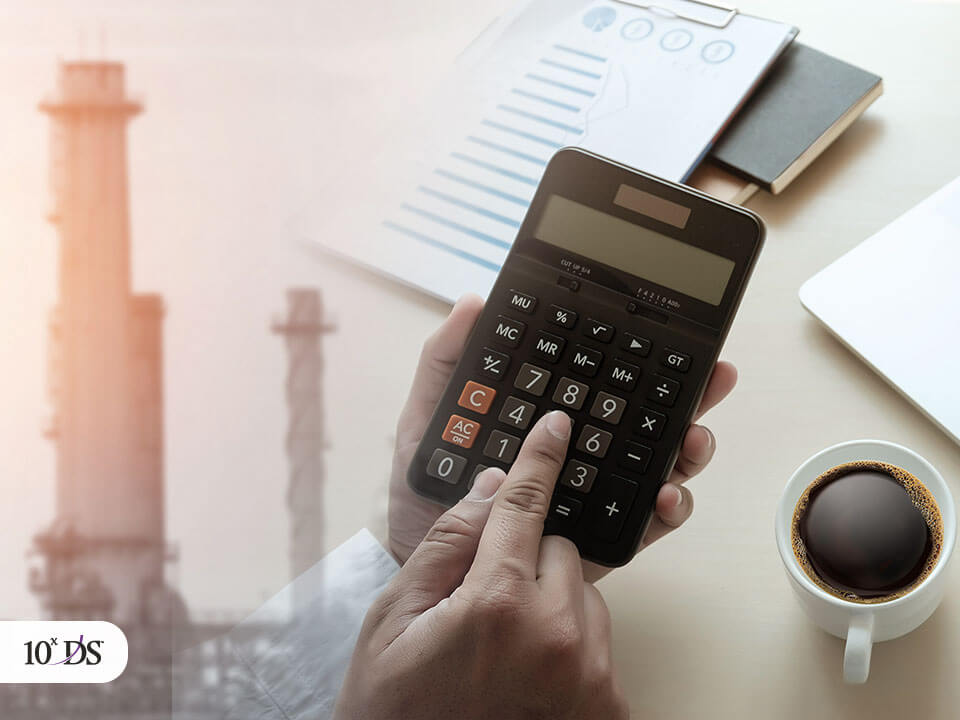 10xDS streamlined Cost Estimation process for a leading Petroleum Exploration Company
10xDS helped to automate the Cost Estimation process for one of the leading petroleum exploration companies in the Middle East. The automation helped to extract details of historical purchases based on the SAP reference for a project, to arrive at a cost estimate for the required materials. This data is in turn used to derive the expected total budget for a project.
Challenges
The company faced problems with a lack of standardized procedure for estimating cost based on historical data. The staff followed various methods based on their experience and preferences and this created inconsistencies in the cost estimate output.
Solution
10xDS developed an automated solution designed to fetch the SAP ID using business rules. The solution is capable of extracting purchase data from previous years populated on a predefined excel with complex rules to calculate the average price. It also helps scenario handling such as conversion of older MESC IDs to SAP ID and get previous purchases from historical data. The solution enabled standardization of cost estimation process, logic and associated rules. It significantly increased efficiency in data collection, analysis and calculation, also reducing overall process time.
Download case study to know more