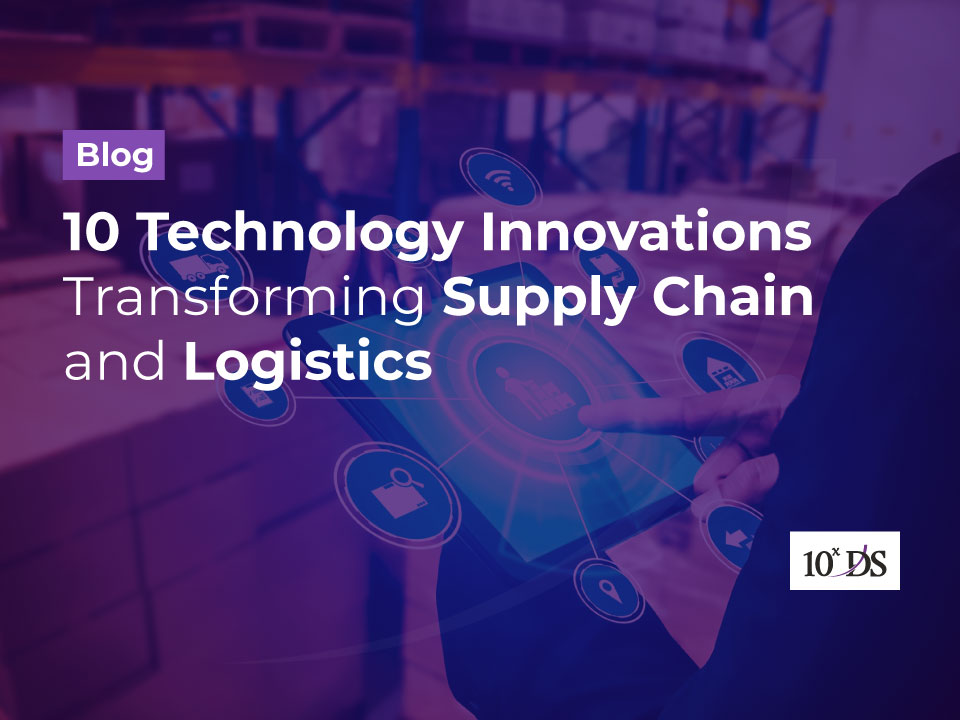 10 Technology Innovations Transforming Supply Chain and Logistics
Several types of businesses have been supplying materials from one place to another to meet supply deadlines for several years. They have been trying to improve the process to make it more efficient and reliable. The advancements in the field of technology have allowed us to use computers to analyze the data and sweep through it to improve workflow to generate better profits.
The emergence of the digital era paved new ways to branch and develop different aspects of how we supply materials. Here are some of the innovations that are transforming the field of supply chain and logistics these days.
1. Shared Warehouse Space
Every trading business requires warehousing facilities to store large or small quantities of products. Instead of investing in property, businesses can now share warehouse space amongst other companies. This lowers expenses along with providing flexibility in the trading business.
2. Automation Process
Businesses can cut down costs and save time by automating most of their in-house logistic operations. Most logistic processes need routine checkups and regular tracking. Most of these routines can be automated using automation systems to improve workflow efficiency.
3. Blockchain Integration
Blockchain is a digital system in which all the data flow occurs from a single channel. This adds transparency and visibility to every transaction occurring within the company. Every business would have moving data packets, which will be large enough to be handled by a complex system.
4. Tracking Tag
Tag everything in your inventory and track its path from the supply chain to the customer. This will help you to avoid the mistake of over-buying or under-buying products. Stock up on things you don't have, and push sales on the things you have.
5. Embedded Automation Process & Analytics
Automation of supply chain and logistics processes can be made better by using embedded systems. This will help you get real-time reports that can be used to easily evaluate your business functions on the fly.
6. Cloud Integration
If you are involved with the trading business in more than one region, it would be best to store your data in a central database. This way all your data ( tracking, transactional, and analytical ) can be accessed from a single dashboard. Moreover, it will be available for interpretation and analysis from anywhere around the globe.
7. Green Initiative and Automated Vehicles
Most logistic businesses are opting for environment-friendly vehicles ( Electric or emissions less) to reduce the impact on the environment. From gathering materials from the supply chain (E-trucks ) to delivering products to the end users (E-bikes), they have started to use eco-friendly vehicles.
Automated vehicles can help reduce labour and transportation costs involved in maintaining relations between a supply chain and logistics involved. This is still in the experimental phase, but these technologies can make a lasting impact on the industry.
8. Use of Drones
Get better access and deliver anywhere by using drones. Drones are nowadays used by various logistic companies. Logistic companies make use of drones to get easy access to remote areas, which also helps them to reduce labour and transportation costs.
Although there are limitations to the quantities and weight of the products that are deliverable, drone delivery systems have gained popularity. Advancements in drone technology can improve the processes involved in delivering and tracking shipments while easing transportation hurdles.
9. Smart Sensor Implementation
Smart sensors work the same way as tags, but sensors are much more task-related. You can deploy sensors from one end of your supply chain to the other. This will help you track everything that passes through the desired channel. This can reduce operation costs, plan a strategy, and provide valuable insights.
10. Advances in Virtual Reality
Virtual reality is no longer a distant dream. In addition to being used in video games or creating visual effects in movies, it has other purposes too. For instance, vehicle manufacturers are using virtual reality to shape their dreams into reality.
Logistic companies can use virtual reality to get a better flow of and collaborate with other different departments or industries.
Conclusion
Today, we are able to order furniture, laptops, groceries, and all other items from our homes and get them delivered in a few days. We don't really have to visit a physical store anymore. The good news is that the eCommerce, supply chain, and logistics industries are still growing, which calls for better technological solutions like the ones listed above. These technological innovations have the ability to help these industries to grow and meet customer expectations of the future.
Talk to our Experts to leverage our AI, hyperautomation, Analytics and other exponential technologies' COE and solutions to streamline processes and jump on the data-driven culture.